Back to the Vaults: Love Hina Christmas Special – Silent Eve
Love Hina Christmas Movie (American Title)

With Christmas time being upon us, I decided that maybe I would dust off another Christmas anime off the shelf. This time, it is Love Hina Christmas Special – Silent Eve, which for some whacked reason was renamed to Love Hina Christmas Movie back in the day by Bandai.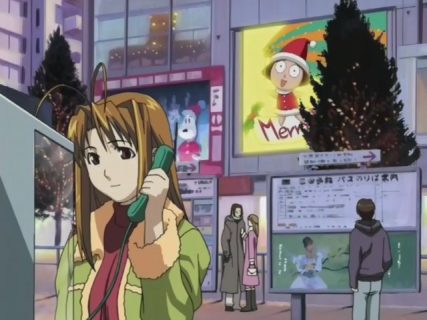 The Story, In Brief
Love Hina Christmas Special is an anime original story, taking a few small elements from the source manga. With Christmas Eve rapidly approaching, Keitaro's mind isn't on studying for his entrance exams. Instead, he wants to confess to Naru on Christmas Eve, which is supposed to be a time for lovers in Japan. However, Naru is cold on the subject, which depresses Keitaro. However, he gets a job with his two buddies to sell traditional Christmas cakes so he can afford to buy Naru a present.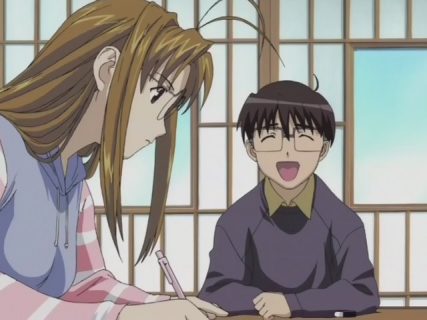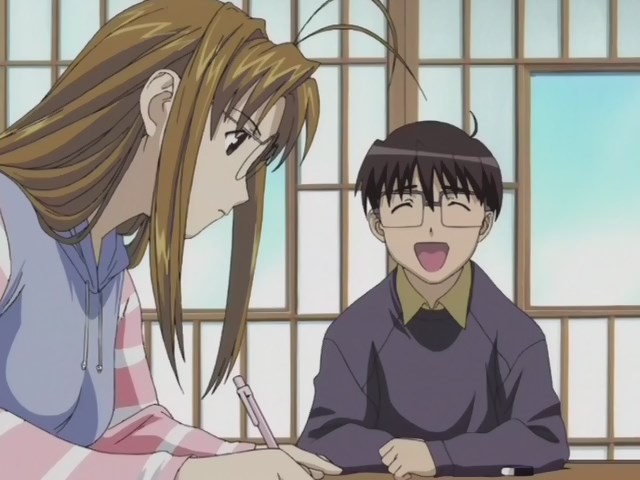 Shinobu decides to let Keitaro know about the rumor that says that Naru is going to confess her love and give him a present. Keitaro is very happy, but ends up hurting his ankle. When Naru comes to see him, he decides to confess to her before she leaves. She doesn't respond. Instead, she goes home for a while. When exams come, Naru avoids Keitaro and Mutsumi at the end. He decides to tail her. The girls of Hinata Inn think Naru is going to confess to Keitaro, follow her to a fancy hotel. There, they discover Naru with Seta at the hotel's fancy restaurant.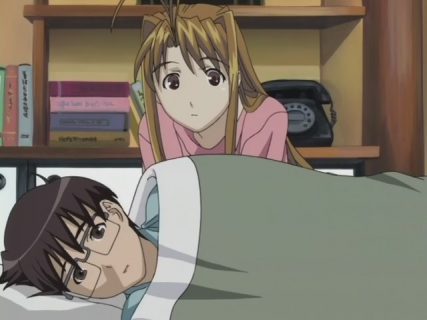 Keitaro also sees them and drops the present he was going to give Naru. He flees with Naru in pursuit, but when Naru finds him with Shinobu, she assumes the worst. Naru boards a train, where she encounters Motoko. Motoko gives Naru the present from Keitaro, forcing Naru to go find Keitaro. Meanwhile, Kitsune finds Shinobu and Keitaro, where Keitaro learns that Naru wasn't confessing to Seta, but merely stating she had loved him.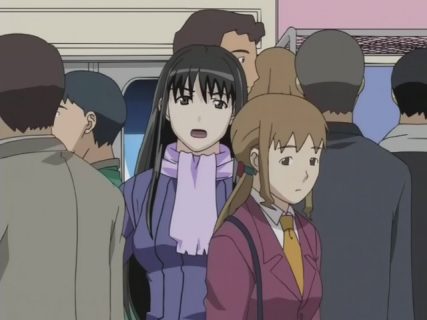 Naru leaves word with Haruka for a spot to meet Keitaro. Keitaro gets the news and tries to meet her. However, with Christmas Eve winding down, a series of unfortunate incidents keep Keitaro and Naru from meeting. As midnight approaches, Naru uses the opportunity of a live broadcast over giant screens in Shibuya to explain some of her actions. Keitaro sees this and makes his way to where Naru is. Naru states she wants to be with Keitaro and attend Todai with him. She puts on the coat he bought for her. Everyone returns to Hinata Inn and to life as normal.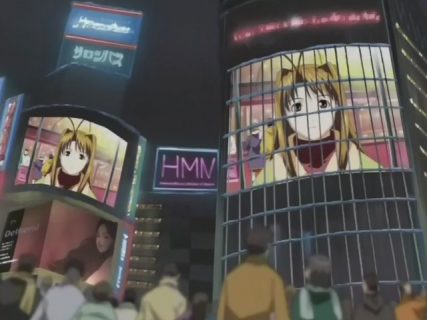 Bits From the Manga
As I mentioned, the Love Hina Christmas Special only contains small elements from the source manga. For starters, there's the coat that Keitaro buys for Naru as a Christmas present. Then there's Keitaro's injury, which has been changed from a broken leg to a sprained ankle, and does not happen at Todai. And finally, there's Keitaro's first confession.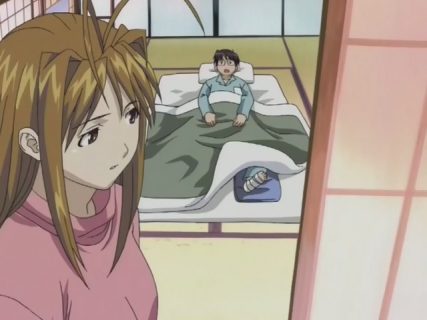 If you've never read the source manga (and you REALLY should), it won't matter that these plucked elements are taken from other places in the original story and redone for this anime special. The way the anime writers did it fits the story they wrote. But, if you've read Love Hina, it can be somewhat annoying seeing the source material ripped up to make a very long TV special episode.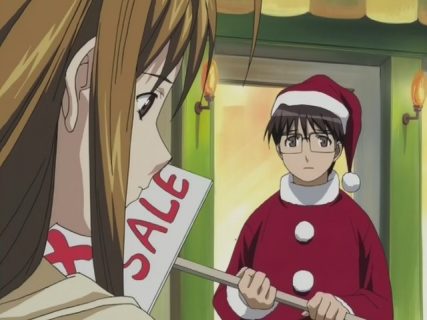 So Much Filler!
Love Hina Christmas Special works harder to fit with the original TV series that the episode 25 OVA did. As such, all of the anime original characters are all here and given screen time, even if that time is rather meaningless for most of them. However, that only accounts for a tiny amount of the bloat in this episode. And no doubt, fans of the TV series want to see extended cameos from these original characters, even if they are mostly meaningless to the overall story.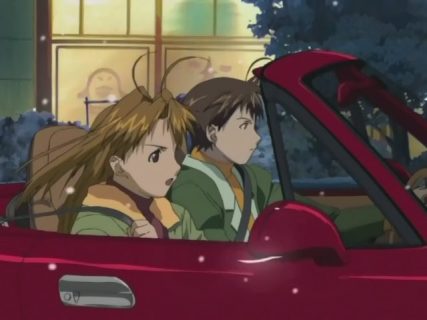 The problem Love Hina Christmas Special has is that the story is basically over roughly halfway through the episode. Unfortunately, the writers had to create content for a double-sized episode. As such, most of the later half of the episode was devoted to massive filler. For example, the various girls from Hinata Inn are running around, most of them out of money, trying to find Keitaro, or get home, or something.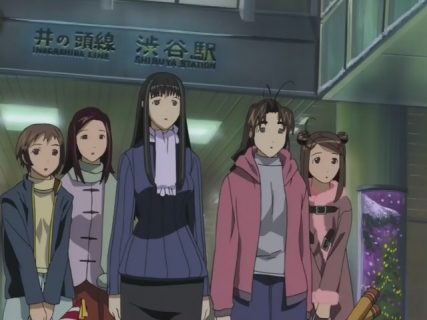 Keitaro and Naru are supposed to meet, but naturally, the writers kept having to throw in stuff to make sure they don't meet. So there's lots of time spent watching Keitaro roaming the town. Time is spent on Naru wandering around as well. I remember when I first watched this episode years ago, I thought, "Get on with it already! Sheeze!" And no, your Christmas music didn't do jack for me since I'm not going to go buy the music CDs you are clearly pushing. ?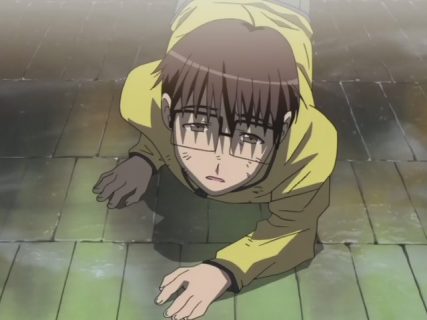 The Episode Itself
When all of the filler stuff is extracted, the basic story for Love Hina Christmas Special is not bad. Its pretty romantic for Keitaro to want to buy Naru a Christmas present. And it is pretty standard for Naru to act cold about things, then punch Keitaro because "reasons." For those who liked the TV series, Shinobu's father is an unexpected addition to the folks given extra screen time.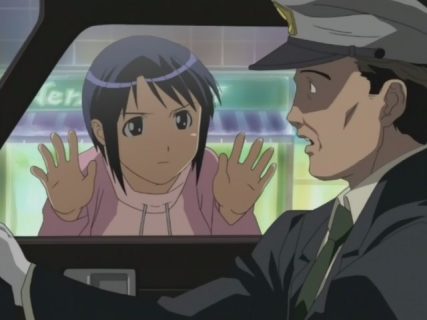 Even though I want to "spin on" through much of the second half of Love Hina Christmas Special, I will admit that I did enjoy seeing Naru being honest in front of thousands of people in Shibuya on Christmas Eve.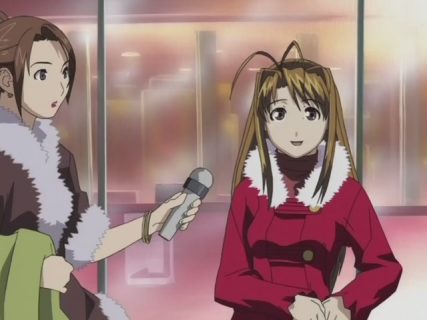 But beyond that, the episode is mostly pretty forgettable. Indeed, I actually watched this episode about three weeks ago. Yet as I attempted to write about things, I found I had already forgotten most of the story details. ? Granted, my memory could be going bad, but in this case, I think the story just isn't that strong to stay in one's mind. The general theme of the story and Naru's confession at the end are about all that will stick. I had even forgotten about Mutsumi's and Keitaro's brief love hotel jaunt. ?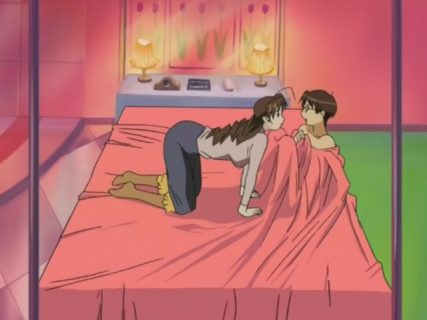 Akamatsu-sensei Cameo
Finally, let me speak to the one amusing moment of Love Hina Christmas Special. Akamatsu-sensei, the mangaka who created Love Hina, gets a speaking cameo in this episode. (And yeah, they address him as Akamatsu-sensei.) Magically, he shows up just as Shinobu is going into despair over not having any money to get back home.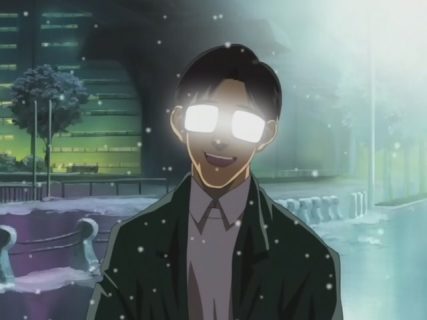 The hilarious part is that he takes Shinobu and Kitsune back to Tokyo Big Sight to apparently have Shinobu sell doujinshi copies of A.I. Love You. ? (For those who don't know, that manga was Akamatsu-sensei's first major manga title.)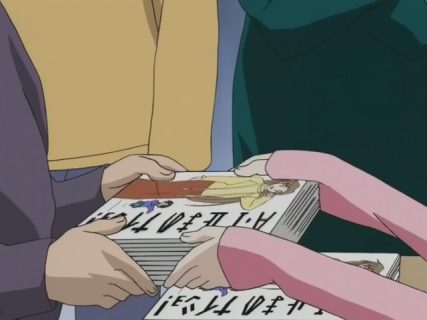 Love Hina Christmas Special was released on December 25, 2000 in Japan. Based on the New Years greeting the girls gave at the end of the episode, it appears the episode was set in 1999. Since Comiket 57 (C57) took place from December 24-26 that year (normally Winter Comiket takes place at the end of December), I guess that explains why there was a convenient doujinshi event to sell stuff at. ?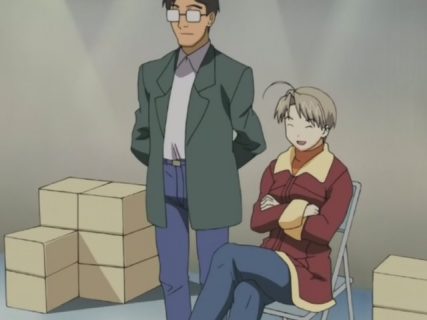 Final Thoughts and Conclusion
Time to wrap up my look back at Love Hina Christmas Special.
For whatever reasons, FUNimation did not license rescue Love Hina Christmas Special from Bandai. And naturally, they have never said why. Fortunately, I still had my old Bandai DVD.
If you score a copy of the old Bandai DVD, it will have the episode 25 OVA on it as well.
The Bandai subtitles suck for the most part as far as I'm concerned. But I guess they are better than nothing. ?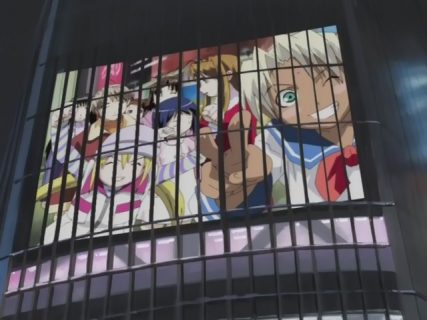 In the end, Love Hina Christmas Special is an OK addition to the Love Hina anime franchise. While most of the story is forgettable, the key elements are memorable. And though the pacing in the 2nd half of the anime is slow, overall, it isn't a bad Christmas episode. The manga is superior though. ?