Fate/Grand Order Absolute Demonic Front: Babylonia 16
#FGO_ep7 #FGOBabylonia
Fate/Grand Order -絶対魔獣戦線バビロニア- Episode 16
Fate/Grand Order: Zettai Majū Sensen Babylonia ep. 16
SPOILER Summary/Synopsis
Kingu betrayal stuns him. He manages to free himself, but a Laḫmu takes his Grail. This Laḫmu consumes it, then changes into a winged form. Ishtar and Quetzalcoatl battle it, but to no avail. Kingu attempts to battle the Laḫmu, but without the Grail, his attacks fail. As such, he flees, and the Laḫmu give pursuit. However, one turns on the others and sacrifices itself for Kingu. This Laḫmu calls Kingu "Enkidu". It is what's left of Siduri. Siduri dies. As a result, Kingu-Enkidu weeps.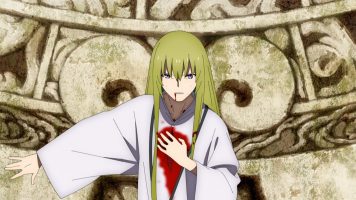 Meanwhile, Ishtar and Quetzalcoatl catch the winged Laḫmu. However, it is freed by Ushiwakamaru, who's been turned into an alter-form. Ritsuka has Mash and Quetzalcoatl battle Ushiwakamaru. They lead her into Ishtar's ambush, which defeats the dark Servant. Unfortunately, another copy of Ushiwakamaru emerges. She quickly clones herself into an army. Dr. Romani reports that they'll need destroy every fiber of every Ushiwakamaru.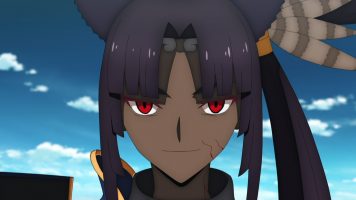 Ritsuka charges Ishtar's mana supply. She's able to destroy all of the Ushiwakamaru clones. However, Tiamat got the Grail. Gilgamesh contacts Ritsuka's party, where they exchange reports. Romani reports on the location of Tiamat. As such, Gilgamesh orders Ritsuka's party to go after Tiamat. Meanwhile, Tiamat sings while Enkidu laments.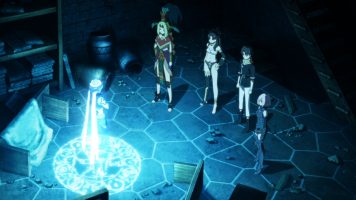 Thoughts/Review
And so we get a couple of bits of sad, jacked up elements with Fate/Grand Order Absolute Demonic Front: Babylonia 16. But it is still an enjoyable episode.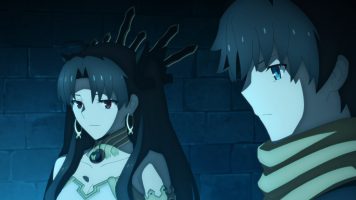 Kingu, Enkidu, and Siduri 
The first sad but jacked up element was Siduri saving Kingu. I don't know how Siduri managed to keep her mind when her body had been transformed into a Laḫmu. Nevertheless, it is jacked up that she was violated and changed in this way. And I was sad when she died.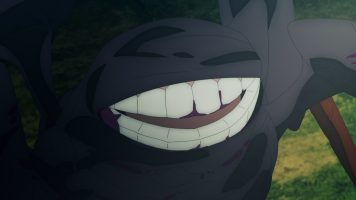 Still, she does appear to have redeemed Kingu. Or perhaps it is better to say that Siduri is awakening the Enkidu part of Kingu.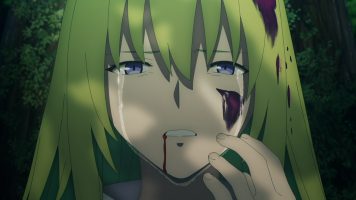 Ushiwakamaru
The other sad and jacked up part of Fate/Grand Order Absolute Demonic Front: Babylonia 16 is the return of Ushiwakamaru as an altered version of herself. I knew this was coming and hadn't been looking forward to it. I like Ushi-chan and didn't want to see her corrupted.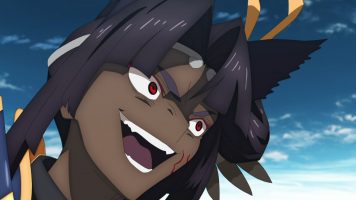 However, her return wasn't as melodramatic as I thought it would be. I figured Ritsuka would do some pleading and the like to try to turn Ushiwakamaru back. Instead, he showed some real leadership by having Mash, Ishtar, and Quetzalcoatl battle someone he admired and respected. But now you know why the story pushed Ushi-chan so hard early on. 😅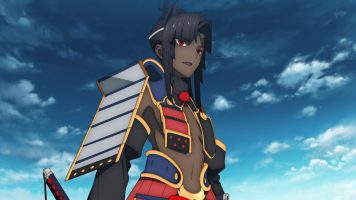 Final Thoughts and Conclusion
Let me wrap up my review of Fate/Grand Order Absolute Demonic Front: Babylonia 16 with some final thoughts.
When Ritsuka provided mana to Ishtar, I was really hoping we'd see her drop her Noble Phantasm. But alas, that was not to be.
I had thought Gilgamesh might get into the fray. But he didn't. Initially, I thought he saved Kingu-Enkidu.
Tiamat doesn't look nearly as sinister in the anime as she did in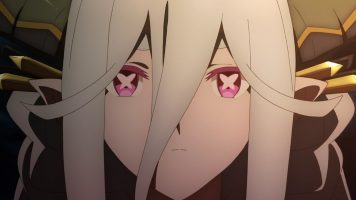 In the end, Fate/Grand Order Absolute Demonic Front: Babylonia 16 was an enjoyable elements. However, it was not without its sad and jacked up elements.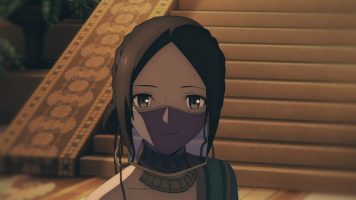 Note: For those interested, I do have some videos on YouTube created for the Fate/Grand Order mobile game. I'm looking to hit 1000 subscribers on YouTube, so click this link to help me reach my goal. 😁