A Certain Scientific Railgun T 05
とある科学の超電磁砲T
SPOILER Summary/Synopsis
Kuroko's disdain for Mikoto surprises Mitsuko and friends. Mitsuko makes her meeting with Mikoto. There, she lets Mikoto know that she's aware of Mikoto's twin sister. As such, Mikoto confides somewhat in Mitsuko. As a result, Mitsuko volunteers to help find Imouto. She takes off to go find clues, leaving Mikoto with Misaki's faction. Junko reveals she is a Gekota fan like Mikoto. This gets Mikoto excited, but then she realizes it is a trap to get her to stay put.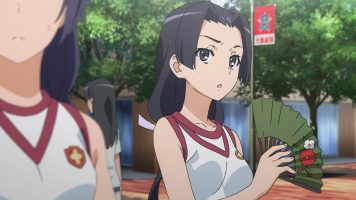 Meanwhile, Baba is given a mission to capture a Misaka clone. He discovers Mitsuko with her friend Wannai and overhears them discussing Mikoto's sister and her apparent kitten. Once Wannai leaves, Baba makes contact with Mitsuko. He leads her to an area to spring his robot dog trap on her. However, he underestimated her Aero Hand powers, and she destroys some of his dogs. Baba's forced to use one of his insect robots to put her out of action.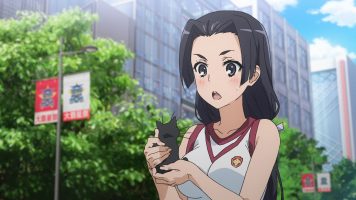 Meanwhile, Wannai and Maaya are concerned when Mitsuko doesn't meet up with them over the kitten. Saten happens upon them and leads them to where Mitsuko was. They soon find Baba beating Mitsuko. Wannai and Maaya become enraged. They request Saten take the kitten and Mitsuko to safety as they get ready to fight Baba.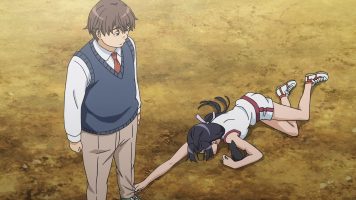 Thoughts/Review
Source manga chapters 49 and 50 went into the making of A Certain Scientific Railgun T 05.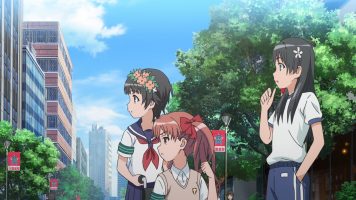 Changes from the Source Manga
On the whole, A Certain Scientific Railgun T 05 was fairly faithful to the source manga material. However, there were some differences.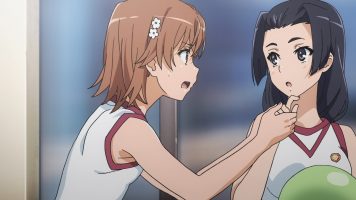 In the manga, Kuroko expresses surprise that Saten and Uiharu knew Mitsuko. Further, she doesn't understand why Mitsuko would have visited her in the hospital. And Kuroko senses someone else came to visit her, but she can't remember whom it was. The production team cut all of this from the anime.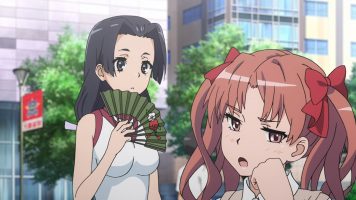 The balloon race was cut from the episode. In the manga, this is where Mitsuko and Mikoto talk, not at the end of the race. However, this modification didn't bother me.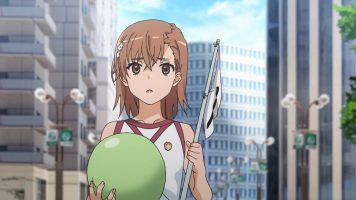 The last big change is adding to Baba's part of the story. In the source manga, we still don't know to whom Baba is communicating. The implication is that it is Misaki. However, the anime goes out of its way to divorce Misaki from Baba. This reduces the suspicion on Misaki since its clear she's got what Baba is tasked to find–Imouto.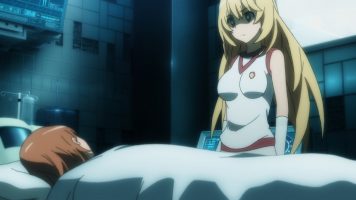 Mitsuko and Company
One thing I'm really glad of is seeing Mitsuko as she PROPERLY should be. As I've mentioned before, during the first Railgun anime adaptation, J.C. Staff tried to make Mitsuko some kind of ojousama rival for Mikoto. Her character was annoying in that anime adaptation. So when I read where Mitsuko was actually introduced in the source manga, I was stunned. She was an ojousama, but she was very human. And that humanity comes through in A Certain Scientific Railgun T 05.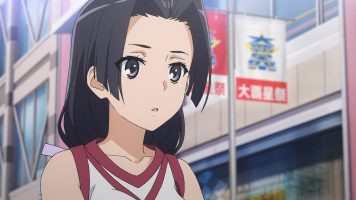 It was also nice to see Mitsuko get into the action aspect as she battled Baba. It is disappointing that she got taken out so quickly. However, it is understandable since she forced Baba to use his trump card.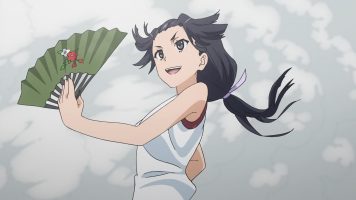 As to Wannai and Maaya, I'm looking forward to seeing them get into the fight. The manga does a much better job of showing their rage at what happened to Mitsuko. But on the whole, the anime did its job in showing their anger.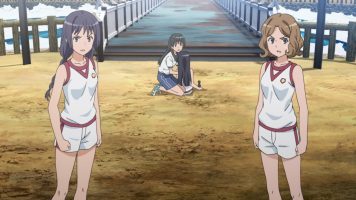 Final Thoughts and Concusion
In the end, A Certain Scientific Railgun T 05 is a very enjoyable episode. While J.C. Staff made a fairly faithful adaptation of the source manga material, they did make a few questionable changes.