Azur Lane 12
アズールレーン episode 12
SPOILER Summary/Synopsis
Enterprise and Belfast are stunned to see Akagi on the deck of Orochi. A ballistic missile emerges from Orochi. Orochi fires the missile at the Azur Lane base, so Enterprise launches an air squadron and pursues. Purifier runs interference, but Enterprise fakes her out and takes out the missile. Enterprise crashes into the ocean.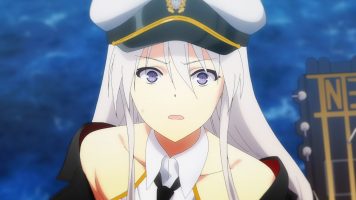 Meanwhile, Ayanami continues to confront Kaga. Shoukaku and Zuikaku join her after seeing the horrors in the weapon the Sakura created.  Akagi readies another missile. This causes all factions to open fire on the Orochi. However, shields prevent the attacks from landing. Meanwhile, a sinking Enterprise has a vision of her alternate self. After a chat, Enterprise decides to fight for her friends.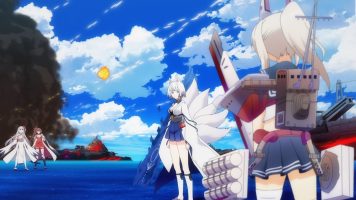 Back at the battle, Zuikaku head butts Kaga to knock her to her senses. Kaga asks that they save Akagi. At that time, the Enterprise emerges from the ocean with Enterprise on the deck of the ship. She goes into action, absorbing the ship as her gear, then fires an eagle-like energy projectile at Orochi. This penetrates the ship's shields and damages it, causing it to lose power.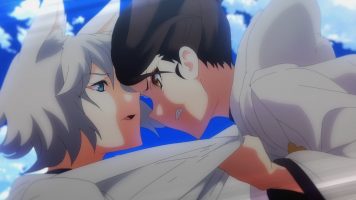 The Sirens summon reinforcements, but Queen Elizabeth and Sakura leader Nagato arrive with their own reinforcements. Azur Lane defeat the Sirens who retreat, noting humanity has a future. Enterprise rescues Akagi, causing Akagi to remember reconciling with Kaga.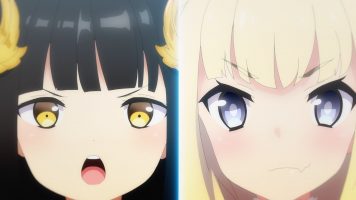 Sometime later, Yorktown has recovered at the Azur Lane base. At the Sakura base, Nagato tells Zuikaku and Shoukaku that no punishments will be delivered to Akagi or Kaga as the Orochi was their entire faction's crime. Over at the Iron Blood base, Prinz Eugen reports to Bismark on events. At the Azur Lane base, members of the Red Axis now reside. Further, Enterprise is made the new commander of the base.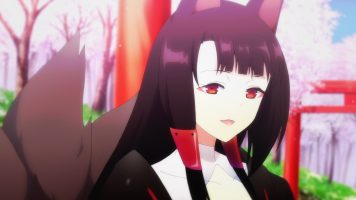 Alter-Enterprise appears one final time to Enterprise. She warns that at some point, there will be more fighting. Enterprise agrees, saying that while war never changes, they can change as people.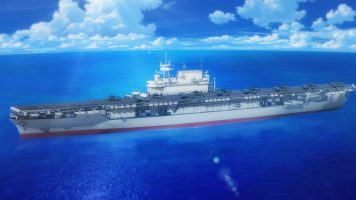 Thoughts/Review
And so this entertaining and interesting series comes to an end with Azur Lane 12.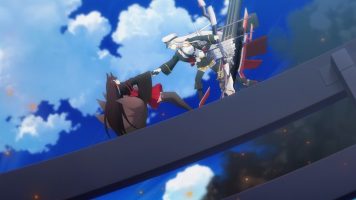 Enterprise Journey
One thing I was never really clear on was Enterprise and her alternate form. Sadly, Azur Lane 12 did not make this any clearer. As it seemed to me, Enterprise Alter is from the future. I say this because of something Tester said to Prince Eugen. The missile tech the Sirens provided to Akagi and Kaga was from the future. And the visions Enterprise had of her alter self had the feel of coming from a war-ravaged future Earth.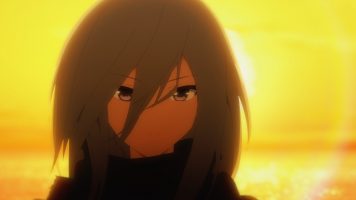 Unfortunately, I don't get how Enterprise has this connection with her alter self. I guess it came from the Black Cube. And I guess that a side effect of Enterprise's contact with the Black Cube is that her eyes go yellow and she becomes super powerful.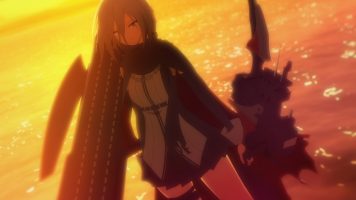 Interesting that the new Azur Lane/Red Axis alliance chose Enterprise as their new leader. I suppose it should not be a surprise since Enterprise was the main character here.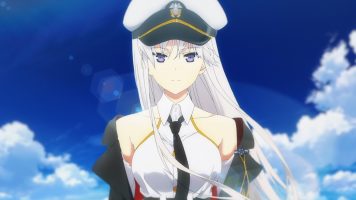 I was kind of disappointed that Hornet, Enterprise, and Yorktown didn't have a moment together. For a start, they are sister ships. Further, Enterprise seemed close to Yorktown, based on previous flashbacks. But alas, that was not to be. Hornet did go see Yorktown, but she went with Hamman instead.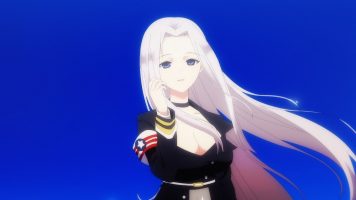 Plans for the Future
It is clear from Azur Lane 12 that the Sirens weren't in this fight to lose. Based on what Observer said, it almost seems as if the Sirens wanted to see if humanity would grow through conflict. As such, when the Sirens lost Orochi and thus the battle, Observer was impressed.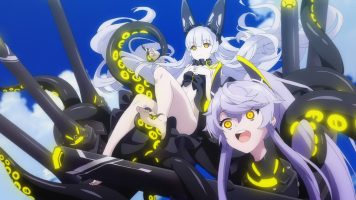 So I suppose the Sirens are like the Shadows in Babylon 5. They invade, start wars, and the weak perish while the strong survive. Although in B5, the Shadows objected to all of the factions forming an alliance. In Azur Lane, the Sirens seem fine with an alliance against them.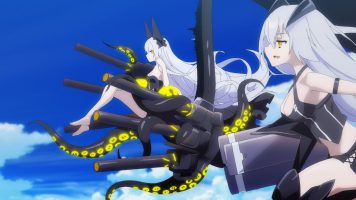 Still, it seems that Iron Blood has their own plans. I don't know if we'll ever see a sequel anime series, but the writers certainly tried to set one up. I'd be interested to know what Iron Blood is up to.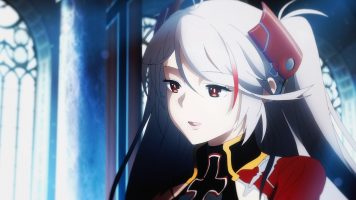 It was nice finally seeing Bismark personified.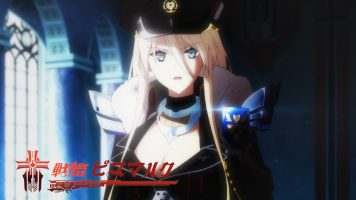 Final Thoughts and Conclusion
In the end, Azur Lane 12 was an enjoyable episode that wraps up things nicely. At the same time, it does open the door for possible sequels. I'll write a series review in the near future.