Fate/Grand Order Absolute Demonic Front: Babylonia 19
#FGO_ep7 #FGOBabylonia
Fate/Grand Order -絶対魔獣戦線バビロニア- Episode 19
Fate/Grand Order: Zettai Majū Sensen Babylonia ep. 19
SPOILER Summary/Synopsis
Gorgon, who's actually Ana, battles Tiamat. She unleashes her Noble Phantasm on Tiamat, but it is not enough. Gorgon passes, but her effort is acknowledged by Gilgamesh. He uses his magic to activate the 360 Dingirs weapons in Uruk. The barrage gets Tiamat's attention. She attempts to snipe Ritsuka, but Gilgamesh takes the hit instead. He resumes his attack while Ishtar attempts to fight off the swarms of Laḫmu.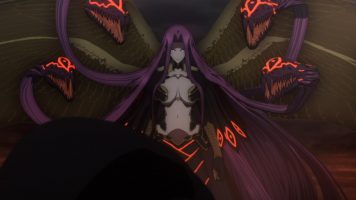 Kingu-Enkidu enters the fight, enraging the Laḫmu. Kingu uses Enkidu's Noble Phantasm snare Tiamat before she could enter the remains of Uruk. Ereshkigal finishes her work, so Ishtar fires her Noble Phantasm on the chained Tiamat. As planned, a hole opens into the Underworld, where Ereshkigal prevents Mash and Ritsuka from falling to their deaths.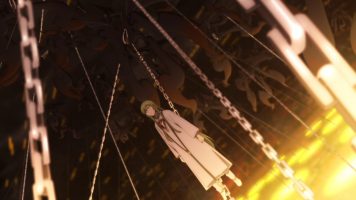 Tiamat has also fallen into the Underworld, and thus takes damage as the area is under Ereshkigal's authority. However, Tiamat uses Chaos Tide to protect herself and to attempt to corrupt the Underworld.  Tiamat transforms into dragon form. The trio are about to be buried in the Chaos Tide when Merlin's Noble Phantasm turns the corrupting goo into flowers.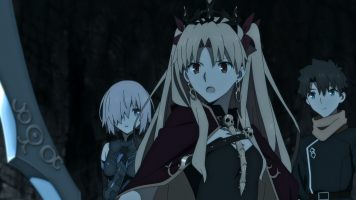 As Ishtar joins the group, Merlin identifies Tiamat's class as Beast II. However, a counter-balance was also brought into the world in the form of a Grand Servant. On cue, an old man appears and becomes King Hassan, the Assassin-class Servant Ritsuka and Mash had previously met. Hassan immediately challenges Tiamat.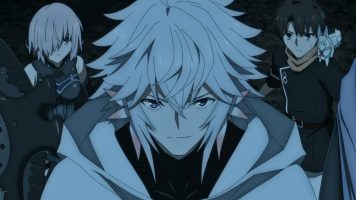 Thoughts/Review
Wow. Lots of Noble Phantasms were flying in Fate/Grand Order Absolute Demonic Front: Babylonia 19. Some characters appear to die. And now I know something about the Grand-class Servants.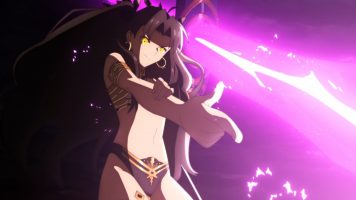 Deaths
Sadly, a number of characters died in Fate/Grand Order Absolute Demonic Front: Babylonia 19. Ana's return as Gorgon was brief as she fires her Noble Phantasm at Tiamat and dies. But her redemption explains how Gorgon is able to be summoned as a Servant in the Fate/Grand Order game.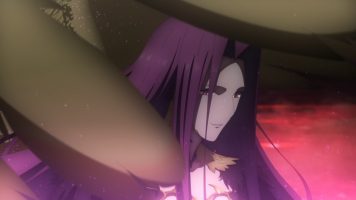 It also seems that Kingu-Enkidu also died after firing his Noble Phantasm at Tiamat. In the end, Kingu became Enkidu, or at least embraced Enkidu.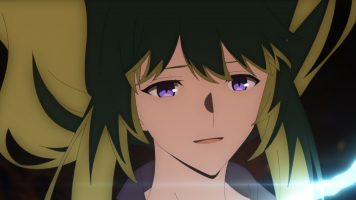 Finally, Gilgamesh seems to have died. I really like this Caster version of Gilgamesh. In Fate/Zero and Fate/stay night, Archer Gilgamesh is a complete and total bastard. But in Fate/Grand Order, Caster Gilgamesh is a good guy. So it was sad to see him go.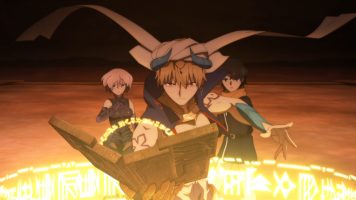 Old Faces Return
We already saw Gorgon return at the end of the previous episode. But in addition to her return, we saw the return of two other faces. First was Merlin, who appeared to have died in a previous episode. But Merlin basically is a rule breaker on all fronts. As such, his deus ex machina return should have been expected I suppose.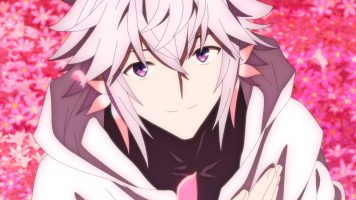 Next up was King Hassan. I didn't recognize him in the earlier Babylonia episodes he appeared in. And to be honest, until a recent stream I did on Twitch, I didn't know Hassan was a Grand Assassin Servant. In the Fate/Grand Order game, he is a Servant I want, though he's a mid-tier SSR Servant. That said, in Fate/Grand Order Absolute Demonic Front: Babylonia 19, his arrival is marked as if he can easily slay Tiamat.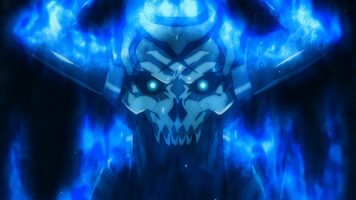 Final Thoughts and Conclusion
Let me wrap up my late review of Fate/Grand Order Absolute Demonic Front: Babylonia 19 with some final thoughts.
As I mentioned earlier, we got to see a number of Noble Phantasm attacks used in this episode. Gorgon, Kingu-Enkidu, Ishtar, Eresh, and Merlin all used their Noble Phantasms during the course of battle.
I've stated this before, but I'll state it again. Even though I play the mobile game Fate/Grand Order, I skip the story due to time constraints. The game is a massive time-sink as it is. But the plus side of that is that though I gleamed certain things from playing the game (like Ushiwakamaru getting an Alter form), I don't know how the story actually plays out for the defeat of Tiamat. So I'm looking forward to that.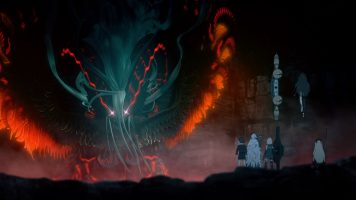 In the end, Fate/Grand Order Absolute Demonic Front: Babylonia 19 was an excellent episode. It was filled with action, but had some moving moments as well.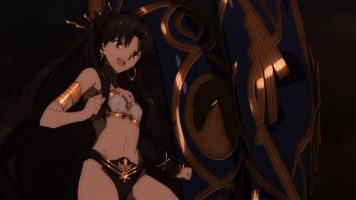 Note: For those interested, I do have some videos on YouTube created for the Fate/Grand Order mobile game. I'm looking to hit 1000 subscribers on YouTube, so click this link to help me reach my goal. 😁