Fate/Grand Order Absolute Demonic Front: Babylonia Anime Review
#FGO_ep7 #FGOBabylonia
Fate/Grand Order -絶対魔獣戦線バビロニア-
Fate/Grand Order: Zettai Majū Sensen Babylonia

As many of you know, I am heavily invested in the Fate/Grand Order mobile game. I stream the game on Twitch and I have made video content on YouTube. So when an anime adaptation of the game's 7th Singularity was announced, I was keen on watching it.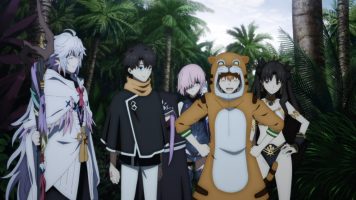 The Story, in Brief

The story centers on the main character Ritsuka, who is a Master at the Chaldea facility. He and his Demi-Servant, Shielder (Mash Kyrielight), have been traveling through time and space to different singularities to resolve problems and restore the present. This time, the two are sent to the 7th Singularity, Babylonia. Because this is the age of gods and magic, they encounter and ultimately ally with a large number of Servants, including deity type Servants.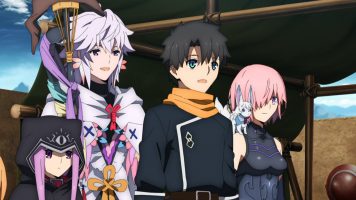 In the end, Ritsuka and Mash along with their allies have to defeat Tiamat, also known as Beast II. She is a Primordial Deity who is going to remake the work by wiping out humanity and replacing it with a new species.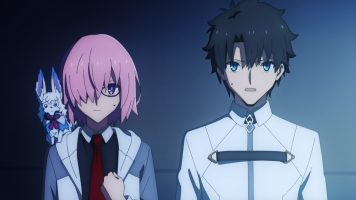 The Bad: Reliance on Game Story Knowledge

When it comes to some franchises in Japan, there's an unfortunate tendency to require folks to have read, watched, or played everything in that franchise. To a degree, that's true of Fate/Grand Order Absolute Demonic Front: Babylonia as well. After all, this anime series jumps right into the 7th Singularity of the story. And since each Singularity is its own story that makes up part of the whole, right from the start, the viewer is put at a disadvantage.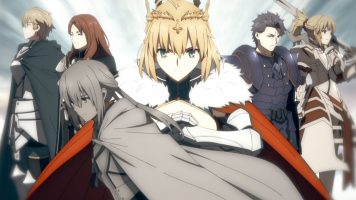 If you missed the first anime special Fate/Grand Order: First Order, or if you haven't played the Fate/Grand Order game AND read the entire story, as a viewer of Babylonia, you may well be confused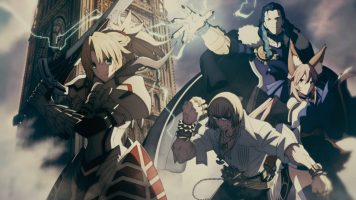 Another spot where reliance on prior story knowledge reveals itself is in the flashback sequences. While each Singularity in Fate/Grand Order is its own story, it is part of a larger tale. On one hand, there's the bigger story arc dealing with the Singularities. On the other hand, there is the personal journey of Mash and Ritsuka, both individually and as a couple.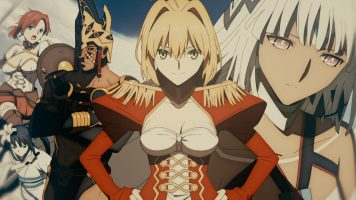 So when there's a flashback to some earlier Singularity story, without having an understanding of those events, the impact of said flashback is limited at best.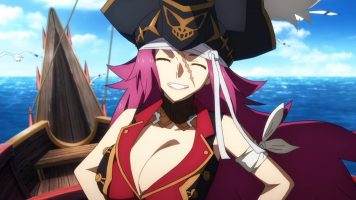 The Good: An Interesting Story
Although I never read the stories when I play Fate/Grand Order, merely playing the game is enough to make me somewhat aware of what's going on. As such, most of story elements in Babylonia were unknown to me. So as I watched the anime adaptation, most of the time, I had no idea on the specifics of what would happen. So I can't comment on the accuracy of the adaptation.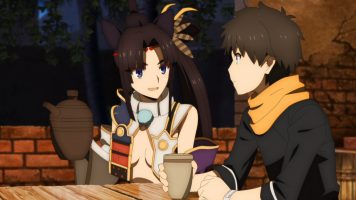 That aside, I found the story presented in Fate/Grand Order Absolute Demonic Front: Babylonia to be a good one. I already knew the basics of the Fate/Grand Order system. I understood the situation and how Ritsuka and Mash came together as Master and Demi-Servant. So that didn't limit me. As such, I found each episode to be highly entertaining and engaging. I really looked forward to the next episode. At the same time, I lamented the fact that prior Singularities had not been adapted.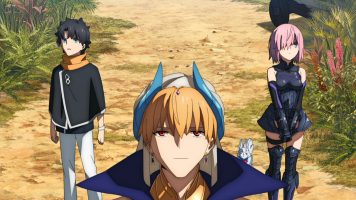 The Good: Nice Animation
I still believe ufotable to be the best when it comes to adapting anything in the overall Fate franchise. However, for Fate/Grand Order Absolute Demonic Front: Babylonia, CloverWorks did a pretty good job. Initially, I felt they were a bit stingy with the battles, but looking back on things, I see they were being efficient with their budget.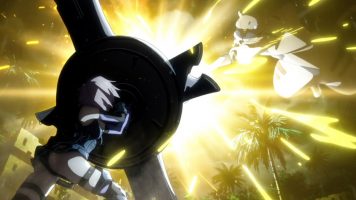 As such, while there is some action throughout the series, most of it is reserved for the climax episodes. And this is where we get to see Servant after Servant in the series unleash their Noble Phantasm attacks/abilities. So CloverWorks being careful with their animation budget pays off by having intense, incredible fights at the end of the series.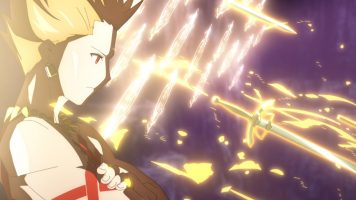 The only jarring bit is when CloverWorks switches to CGI for the Tiamat scenes. I suppose it was the easiest way for them to animate her massive Beast II form.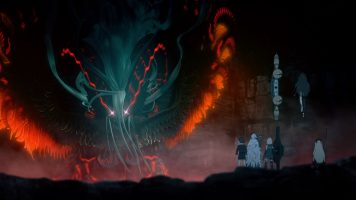 The English Adaptation
As expected, no Japanese honorifics are used. I know that the characters aren't in Japan, but rather are in Babylonia. However, as is the case for almost all Japanese media, the gaijin characters are pretty much Japanese, save for what they wear and how they look. But I'm not going to harp there.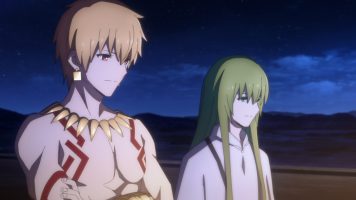 Where I will harp is in the "localization" process. This is where an adapter (whether the translator or someone paid to adapt the translator's work) changes things to make it "cool" or "appeal to a wider audience." I despise this to no end. I won't bore you with all the details. Instead, I'll focus on two characters that bothered me most–Quetzalcoatl and Jaguar Man, or Jaguar Warrior as Aniplex decided to rename her.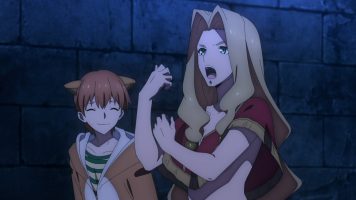 For Quetzalcoatl, in the Japanese, she will sometimes say Spanish stuff. So when that showed up in the English subtitles, I had ZERO problem with it. After all, I want accurate but readable subtitles. However, the adapter would often add Spanish here and there when Quetzalcoatl was NOT speaking Spanish. This pisses me off. Do have characters saying things they aren't actually saying in the Japanese text!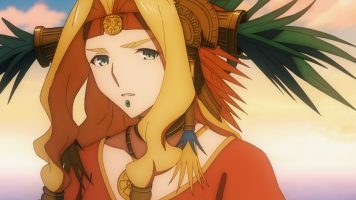 For Jaguar Man, within the Fate/Grand Order game, Aniplex had already decided that she should be Jaguar Warrior 'cause "reasons." Initially, the anime had her as Jaguar Man, but that was later changed. 🙄 That aside, Jaguar Man often ends her sentences with "nyaa" in the Japanes–"meow." Unfortunately, the adapter decided that this should be changed to puns with variants of "meow" used in the English sentence instead. What they (re)wrote was idiotic and not funny.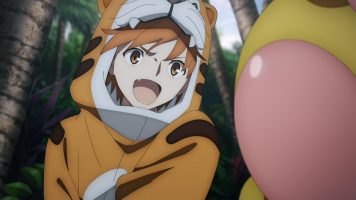 Final Thoughts and Conclusion
In the end, Fate/Grand Order Absolute Demonic Front: Babylonia was a very enjoyable anime series. It is a shame that the Japanese decided not to adapt the entirety of Fate/Grand Order, but instead jump to the seventh story in the series.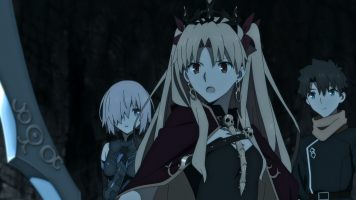 Note: For those interested, I do have some videos on YouTube created for the Fate/Grand Order mobile game. I'm looking to hit 1000 subscribers on YouTube, so click this link to help me reach my goal. 😁