RetroCrush–A New, Free, Legal, Anime Streaming Service
Hey gang! I was recently made aware of a new, free, legal, anime streaming service. So I thought I'd give it a look-see and a review.
What's the Deal With RetroCrush?
A company called Digital Media Rights (DMR for short) has created a new streaming service called RetroCrush (link here). I've never heard of DMR, but apparently they are attempting to grow in the digital sphere with several different services. But since I only care about the anime for this piece, we are going to focus on RetroCrush.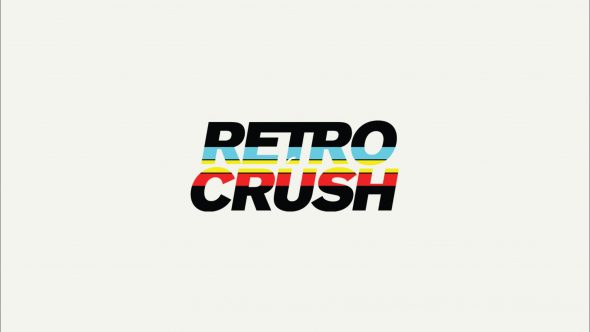 RetroCrush focuses on classic anime titles. If you have an Amazon Prime account, you will probably have seen most, if not all of the anime lineup on RetroCrush. That's because DMR already had the licenses for these classic titles and then sub-licensed them out to Amazon (dubs only for the most part, unless no dubbed version is available). So if you already paid for an Amazon Prime subscription, you probably already have access to everything RestroCrush currently has.
However, Amazon Prime is a paid subscription. RetroCrush is free, though it is paid for with ad revenue. So if you don't have Amazon Prime, RetroCrush is going to be your free option. Also, if you want subtitled versions with Japanese audio, RetroCrush is going to have those.
At the moment, RetroCrush is limited to Google Play, iTunes, Roku, and Fire TV. If you are wanting to watch anime on your PC, you'll have to use BlueStacks or other Android emulator. However, the official RetroCrush Twitter states that they will have a browser version soon.
Thanks again for all the support on our Youtube, and now our streaming service. For those of you asking, YES we will be avaiable on Web. Web access is coming, we are still tweeking this to make it enjoyable as possible. We appreciate your continued patiance.

— RetroCrush (@retrocrush_tv) March 30, 2020
What Anime is on RetroCrush?
As one might expect from the name of the service, RetroCrush focuses on old school anime titles. For some titles, both the dubbed and the subbed versions are included, though as separate entries. If you are a subtitle person, the subs are hardsubbed and appear to be DVD rips. The service also has a closed caption subtitle for dubs and subs.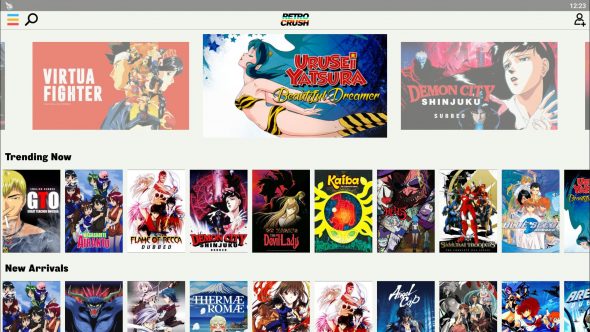 Here are a list of anime titles of note for me on the service (not the complete list). If I've watched and reviewed it, I'll throw a link to the review (most will probably be from when I wrote for Community Anime Reviews).
A.D. Police (watched)
A.D. Police File (watched)
Galaxy Express 999
Bubblegum Crisis (watched)
Cardcaptor Sakura: The Movie (watched)
Creamy Mami
DearS (watched)
Demon City Shinjuku (watched)
Flame of Recca
Fushigi Yuugi
GTO: Great Teacher Onizuka
Otaku no Video (watched)
Project A-ko (watched)
Riding Bean
Ultra Maniac (watched)
Urusei Yatsura: Beautiful Dreamer (watched)
As I stated, this isn't a complete list. I probably listed at least a third to close to half of the titles though.
The Player (Android/BlueStacks)
You don't need to have an account to watch anime on  RetroCrush. However, if you want to save titles to your list, you'll need an account. Unfortunately, RetroCrush won't allow you to add an entire series to your favorite or playlist. You have to add everything episode by episode. That's something that needs to be fixed big time.
The player is basic but functional. I've included a screen capture from DearS. The bottom part disappears after a few seconds, so don't worry about that blocking the subtitles.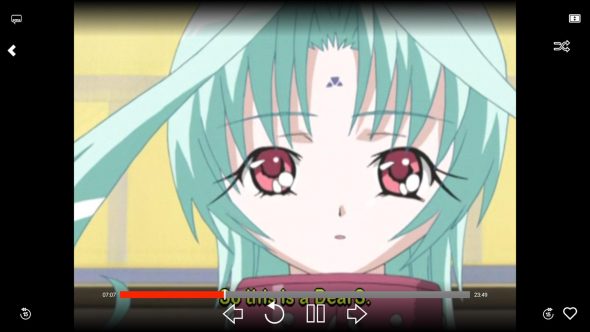 We'll see how the browser version is. Glancing at titles on Amazon via the web browser vs. titles on RetroCrush via BlueStacks, Amazon looked cleaner for some reason. But, I'm guessing DMR is expecting folks using RetroCrush to be viewing on tiny phone screens or tablets at best.
Nevertheless, I like the idea of a legal, free, anime streaming service that specializes in classic anime titles.