Princess Connect! Re:Dive 07
プリンセスコネクト!Re:Dive episode 07
SPOILER Summary/Synopsis:
The cat-girl Shiori recalls a time spent with her elf sister Hatsune. In reality, Shiori's being taken over from within by a Shadow. Meanwhile, everyone gathers for the spice harvest at Targum Village. Elizabeth Park guild members Rima, Mahiru, and Rin are found and recount how they were attacked. Rima, Kokkoro, Yuuki, Hatsune, and Aoi head into the woods to find Shiori. Hatsune uses her special powers to fly into the sky to see if she can find the lost Shiori. However, she's shot down by the possessed Shiori.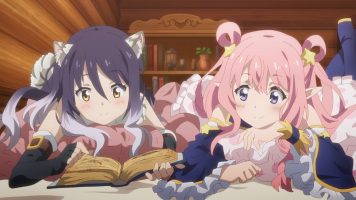 Elsewhere, Karyl ponders the situation and her role as spy. Pecorine sees this as Karyl being depressed, so she attempts to cheer her up. Shadows attack the town, so Pecorine goes into combat action. Meanwhile, the warrior girl Christina challenges Rima and company. Yuuki is knocked out and finds himself in Ameth's realm again. She warns of how dangerous Christina is and helps Yuuki unlock his Princess Knight power.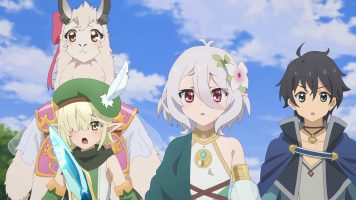 Yuuki awakens and challenges Christina. His use of Princess Knight power to energize the party. Christina is surprised by the increased abilities, but has not problem fending them off. However, the fight entertained her, so she leaves after giving them a tip about Shiori. Meanwhile, Karyl decides to help Pecorine in the fight. Hatsune flies in and makes telepathic contact with Shiori. Together, they expunge the Shadow possessing her, which Karyl and Pecorine destroy.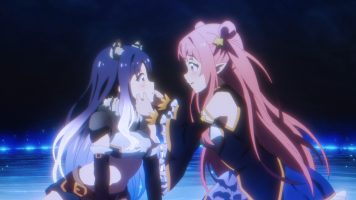 Thoughts/Review:
If I had to guess, Princess Connect! Re:Dive 07 is showing that you can't really predict where this show will go from episode to episode.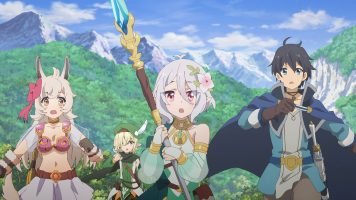 No Comedy Here!
One of the things that I have really enjoyed about this anime series is the unexpected comedy elements. However, in Princess Connect! Re:Dive 07, there was no comedy to be found at all. Instead, the story took a very serious turn with Shiori's possession and Christina's threat.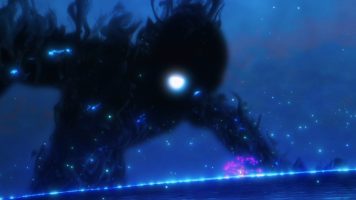 At first, I was not happy by the lack of comedy. But then I remembered The Slayers anime series. There were plenty of comedy moments in that fantasy genre anime series, but there were also times where the story was serious and no comedy was to be found.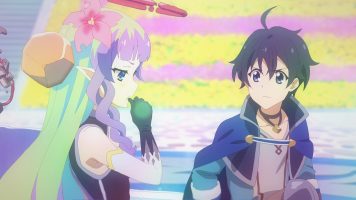 As to the story, there was certainly a serious threat to folks with the Shadow attack. And whomever Karyl is working for appears to be behind the Shadow attack. But what the greater purpose of using Shadows to attack is beyond me.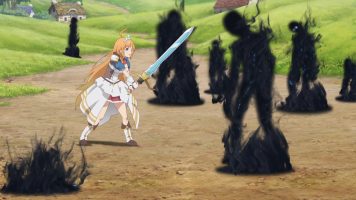 Also, I'm not sure I get Christina. I guess she's just a cliched warrior type who's looking for challenges and entertainment. I was kinda hoping Pecorine would fight her, but the story conveniently had Pecorine elsewhere.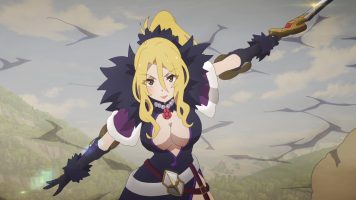 Still, it was nice seeing Karyl get to unleash a bit.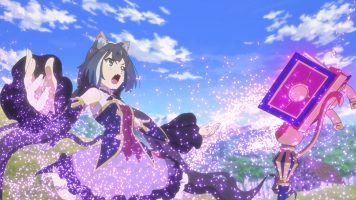 Final Thoughts and Conclusion
As always, I'm insanely busy, so let me wrap up my review of Princess Connect! Re:Dive 07 with some final thoughts.
I still have no clue as to what's going on with the main plot. Yuuki is again taken to Ameth's realm and given cryptic words. What happened to Yuuki's former battle harem members?
I wish we'd gotten a bit more on Hatsune's and Shiori's relationship. Shiori calls Hatsune "Oneechan" and they are close, like sisters. During Shiori's dream, we see the two girls together, but no parents or anything else that might give us more information about them. It may not be important, but I'd kinda like to know if they are just step-sisters, adopted sisters, or what.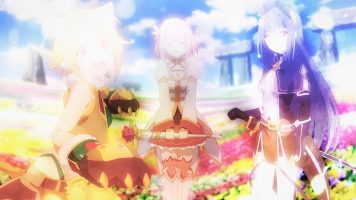 In the end, Princess Connect! Re:Dive 07 was an entertaining episode. However, I initially was disappointed at the lack of comedy aspects, but I got over that.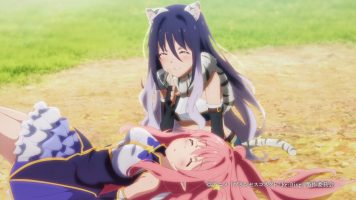 Self Promotion Time! If you didn't know, I have a YouTube channel. Feel free to subscribe at https://www.youtube.com/c/AstroNerdBoy