Princess Connect! Re:Dive 09
プリンセスコネクト!Re:Dive episode 09
SPOILER Summary/Synopsis:
Kokkoro heads to the shopping district and wins the grand prize of a beach trip. She is nervous since she's never been to the ocean. As such, she tries on her swimsuit for Yuuki. The day of the beach trip arrives without incident. Yuuki learns that the ocean is salty. Karyl reveals she can't swim, so Pecorine gives her an inner tube ride. Pecorine is tired after this, revealing that her armor is what gives her extra strength and such.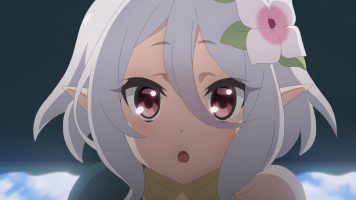 Saren's maid, Suzume, comes racing by in her donkey cart. She invites them to their beach cafe. The group places a big order, but are surprised that the place is empty at lunch. Saren states that it is because of another beach cafe. The group check it out and find it specializing in taiyaki. Akino from the Mercurius Foundation guild schools Karyl on why taiyaki is good on a hot summer's day. Saren and Akino know each other from childhood, but Saren has no intention of working for Akino.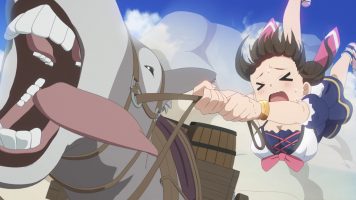 Karyl decides Gourmet Guild should help Saren come up with a food to compete with the taiyaki. Meanwhile, the elf Yukari from Mercurius Foundation gets drunk. Fellow guild mate Tamaki attempts to sober her up. However, they end up summoning a kraken. Gourmet Guild show up and defeat the kraken. Kokkoro decides they should serve it as food. Later, Karyl uses magic so that they can swim underwater.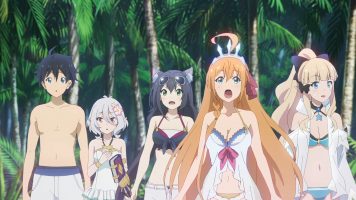 Thoughts/Review:
Hmmmm…Princess Connect! Re:Dive 09 ended up being an episode about mostly nothing. And I'm kind of disappointed.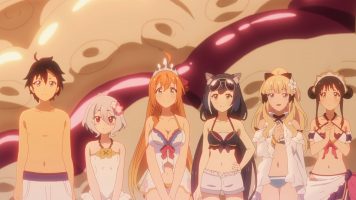 Much Ado About Nothing
A lot of anime and manga series have their traditional beach episode. Princess Connect! Re:Dive 09 ended up being such an episode. Unfortunately, it was much ado about nothing to me. We get to see Saren and Suzume again, which was nice. But, we were introduced to yet another guild from the game, who mean nothing to me. That's because I've never played the game.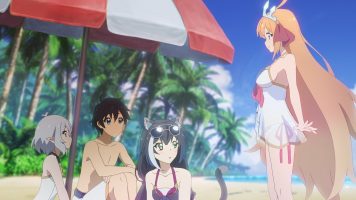 Basically, the story goes through the motions to create a pseudo conflict. But I didn't care anything about the supposed rivalry between Saren and Akino. So Karyl trying to intervene to help Saren didn't do anything for me.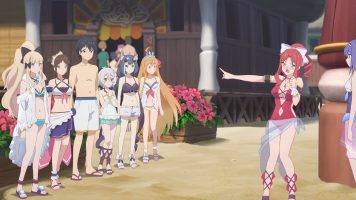 Throwing in a kraken for Pecorine to defeat was equally as meaningless. Since Pecorine had stated that her enormous strength (and appetite) came from her magical armor, I thought she might have trouble dealing with it. But even without her armor, it was no big deal for her. And sadly, it wasn't even a funny moment.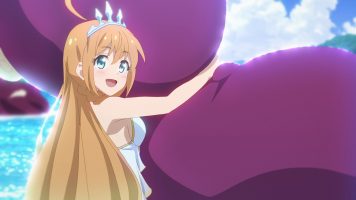 I think that is the biggest disappointment. The laughs that were there early in the series are missing here. I did get one laugh, but that was it.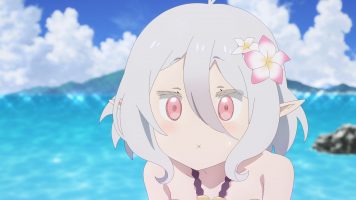 Final Thoughts and Conclusion
In the end, Princess Connect! Re:Dive 09 was an episode that was OK at best. Outside of one laugh, it wasn't funny. And the story for the episode wasn't that interesting to me.