Amazon Canceling More Manga and Light Novels
Last summer, Amazon decided to cancel a number of light novels and manga titles from their store, both physical copies and digital copies. Some of the titles were ecchi in nature, to varying degrees. On a personal level, I was never going to read Oreimo or Eromanga Sensei, two of the banned works. I was reading the No Game, No Life manga, and thankfully I scored volume 2 before it was canceled.
Most shockingly, and displaying how arbitrary the cancel policy at Amazon is, Amazon purged all of the digital versions of My Monster Secret from the site. The only volume you can get a digital copy of My Monster Secret is volume 22.
Sadly, it appears that in the wake of other figurative book burnings, Amazon has decided to cull more light novels and manga from its site.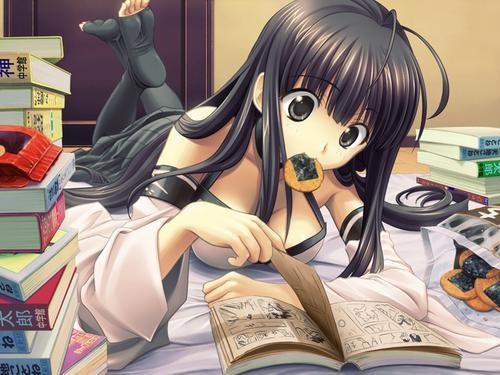 More Banned Titles
Late last night after I finished working, I had decided to update my manga and light novel purchase checklist. I apparently failed to remove titles from my last purchase, but I needed to check them to see if I had previously purchased. When I came to Haganai Volume 18, I was surprised that it wasn't showing up. Amazon went from volume 17 to the forthcoming volume 19.
I went to my purchase history and did a manual search. I discovered I had previously purchased volume 18 (still haven't read it though). However, the link to the book's page revealed Amazon had canceled the book by removing it. I actually went and dug the volume out from the piles of unread manga that I have. At least imagery-wise, the only thing mildly objectionable is a flashback of a female character, who's asleep naked on a bed. But the nudity is rough and Barbie Doll in nature.
Today, I was notified of this.
Oh bloody hell really. Also got deleted by Amazon are Seven Seas #manga titles GIGANT with volume 1 and How Heavy Are the Dumbbells You Lift? with volumes 1, 2 & 3. pic.twitter.com/dseCWmHMwt

— NormanicGrav (@NormanicGrav) March 9, 2021
And so it continues…
Free Market and Private Business
Before I go off ranting, let me say that I do believe in the rights of a private business to sell or not sell whatever they want. And thankfully in the case of manga and light novels, there isn't a coordinated effort to remove titles from other places, like RightStuf…at least, not yet. (There is an effort being made to try to force anime, manga, and light novel publishers in Japan to change their content to meet ever shifting "Western" standards, as declared by folks who've turn political notions into a religion, but that's a tale for another time.)
My gripe with Amazon is two-fold. First, Amazon got its start by being a place that sold pretty much any kind of published work you can imagine. But that was what made them great–one could buy any kind of book from a single store rather than having to hit multiple stores. After than, Amazon branched out into selling DVDs. Finally, Amazon set themselves up as a one-stop shop for almost all of your needs.
Once having dominated the landscape, both on the web and crushing physical book stores, only then does Amazon suddenly find its brand of morality. And with that sense of righteousness, Amazon can rid the world "filth", as it  inconsistently defines it.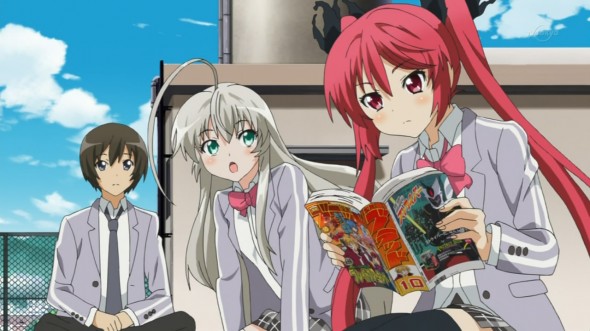 Inconsistent Morality
This brings me to the second gripe I have with Amazon. They have no consistency on what fails to meet their ever shifting moral ceiling (or floor, as the case may be). Look hard enough on Amazon, you can find all kinds of stuff that would offend anyone, not just the woke zealots.
However, Amazon's manga and light novel bannings make little sense. Initially, folks speculated that it was lolicon content or incestuous content. Maybe that's a factor. However, if that kind of content is objectionable, why not remove whole series rather than specific volumes?
Further, some titles, like My Monster Secret, got bans for one kind of media but not another. That series doesn't have an incest theme nor a lolicon theme. There is male pervert and female pervert. So why ban MOST of the digital copies of the manga, but not the physical copies? It makes no sense! And naturally, Amazon isn't stating why, beyond pointing to their arbitrary rules.
Alternate Sources
For physical copies of the banned manga and light novels on Amazon, there are alternatives, at least for the present. There hasn't been a concerted effort to get said titles banned from other sellers, nor has their been pressure to force publishers to stop producing said works. But who knows what could happen in the future, based on the stupidity of today.
For digital copies, that's a trickier situation. For a start, if you bought a digital copy of a book from Bookseller X, and then Bookseller X cancels said book, they might well remove your access to said book, even though you paid for it. And then there's the annoyance of possibly having to have multiple digital reader apps because a title disappears from one digital store.
That said, there are alternatives to Amazon for the time being. And maybe it is time for all of us to shift to those sources.