What's an Anime Everyone Should Watch?
I'm often asked questions about anime and manga. One such question was, "What's an anime everyone should watch?" One title immediately sprang to mind — Lupin III: Castle of Cagliostro.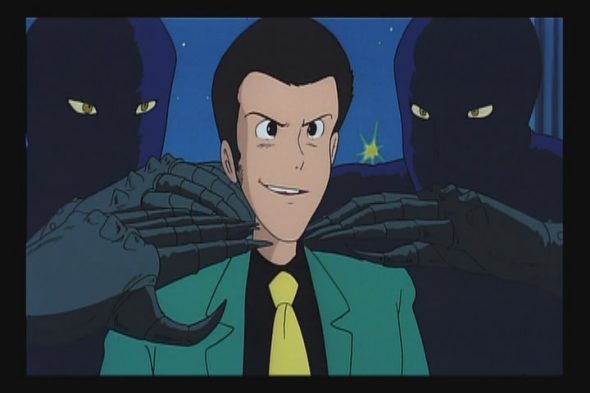 What's It All About?
Lupin III: Castle of Cagliostro is a movie directed by the legendary MIYAZAKI Hayao-sensei. In these days before the creation of Studio Ghibli, Miyazaki-sensei had been involved in directing some of the Lupin III TV episodes of the time. So he was versed with the source Lupin III manga material from Monkey Punch. As such, Miyazaki-sensei also wrote the story for Lupin III: Castle of Cagliostro.
The story is about master thief Arsène Lupin III and his "gunslinger" partner Daisuke Jigen. They knock off a casino, but Lupin discovers the looted cash is all counterfeit. As such, he and Jigen head to the Duchy of Cagliostro, where Lupin knows the counterfeiting is being done. Once in the country, they save an unconscious teen girl in a wedding gown from a runaway car. However, the girl is captured and Jigen realizes that Lupin knows more than he's letting on.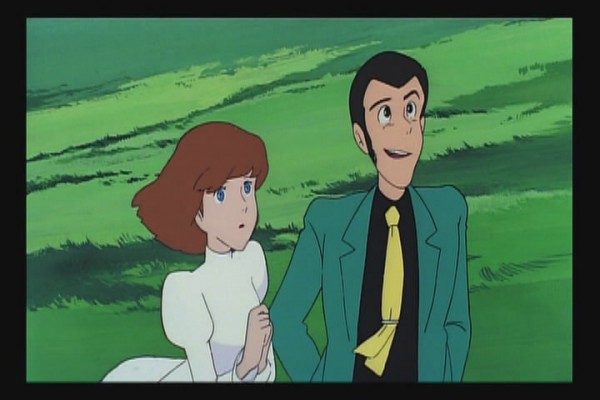 After Lupin comes clean, Lupin decides to not only rescue the teen girl, Princess Clarisse, but to take down Count Cagliostro, who'd once thwarted Lupin. To this end, he summons samurai warrior Goemon to help them Further, he lets longtime nemesis from the ICPO, Inspector Zenigata, know that he's planning to "raid" the Count's castle. Count Cagliostro isn't concerned by this, but it annoyed by Zenigata's involvement.
Lupin touches base with his sometimes lover, Fujiko, who's working undercover as Clarisse's lady-in-waiting. After coming to a truce with Zenigata, Lupin sets out to free Clarisse from the Count while taking down Count Cagliostro's counterfeit operation. Along the way, Lupin discovers a very valuable treasure.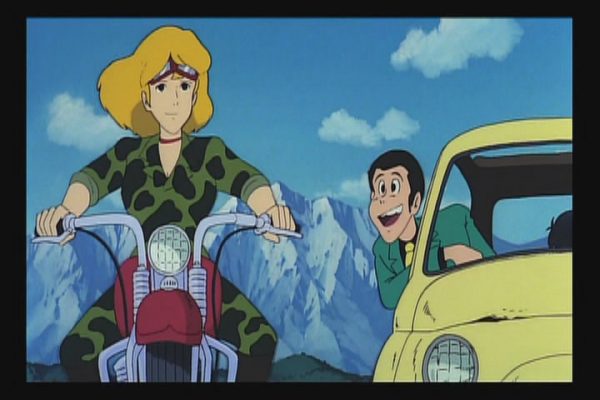 Why Watch This Movie?
Although Lupin III: Castle of Cagliostro was made in 1979, the movie holds up quite well today. It is a testament to Miyazaki-sensei's story, character design, and overall direction. The story blends comedy, impossible adventures, an interesting story, and memorable characters together in a wonderful mix.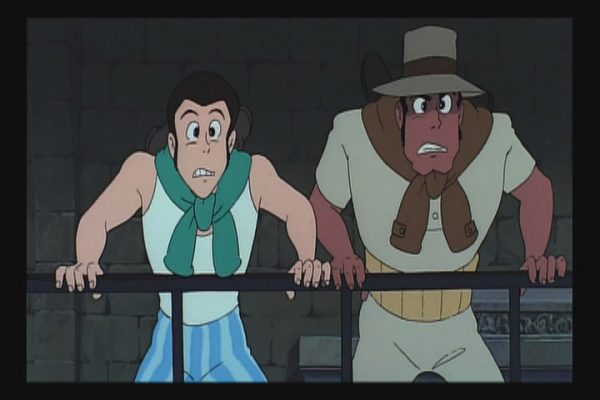 As an entry anime, I find Castle of Cagliostro to be an excellent title. When I first watched this movie, it was in Japan, meaning no English subtitles. Despite this, I found myself caught up in things despite not knowing what was being said. Miyazaki-sensei really knows how to rope his audience in. Further, he did this and made it so that one doesn't have to know a thing about the Lupin III franchise to enjoy the movie.
Ultimately, the reason I find Castle of Cagliostro to be something everyone should watch is that it is an anime movie that is easy for anyone to watch. While only anecdotal (thus not worth much), everyone whom I've lent my Blu-ray copy of the movie has liked it, even if they weren't anime fans.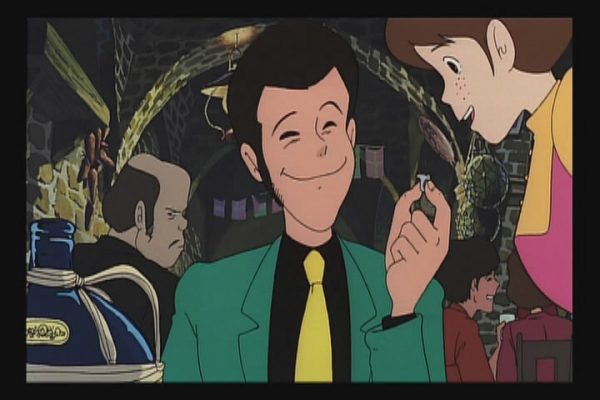 And on a personal level, it was Castle of Cagliostro that planted the seeds for my own eventual anime fandom. If it worked for me, it could work for others, right? So for me, Castle of Cagliostro is certainly an anime title I think everyone should watch.
What would you recommend as an anime everyone should watch? Let me know in the comments.
Note: You can read my review of the series here.