My Senpai is Annoying 07
Senpai ga Uzai Kōhai no Hanashi 07
先輩がうざい後輩の話 Episode 07
SPOILER Summary/Synopsis:
Back in elementary school, during the sports festival, a boy trips Natsumi, causing her to lose the race. In the present, Sakurai, Yuuto, Natsumi, and Futaba are at a restaurant together. As they eat, Yuuto notes how Natsumi and Futaba are such close friends. Futaba recalls how she met Natsumi in middle school. Futaba was lost and followed Natsumi, who had the same uniform. However, Natsumi cut class to play video games at the arcade.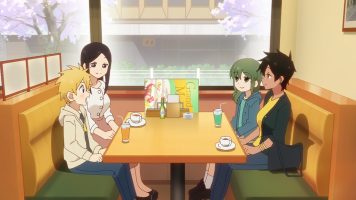 The next day at work, Futaba decides to help Takeda secure a spot for their company's hanami to view the sakura in bloom. That evening, Natsumi is out for a run and encounters Yuuto, who's doing the same. The two run and chat. Natsumi encourages Yuuto to follow his dream and join his school's basketball club.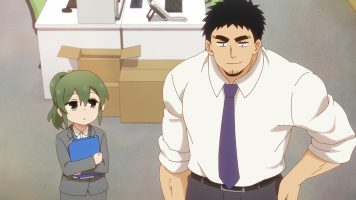 That night, Natsumi recalls being in middle school and having to choose a club. Futaba decided on being in the art club. She encourages Natsumi to join the track club, since she likes to run. Back in the present, the company hanami party gets started. Futaba opens up to Takeda about her friendship with Natsumi and how she started drawing in middle school.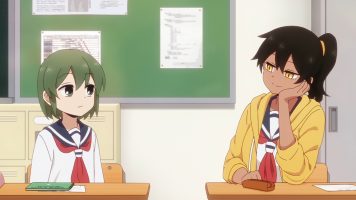 Two boys in the middle school class picked on Futaba for for her terrible art. Natsumi beat one of them up as a result. The boys end up apologizing to Futaba. After school, Futaba finds Natsumi. Futaba tells Natsumi that she's joining the art club. Natsumi lets Futaba know she's joining the track club. Back in the present, Takeda asks Futaba to draw something else for him since he likes her art.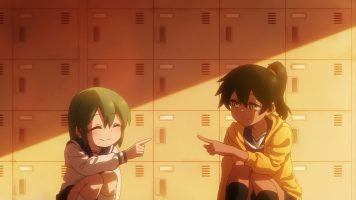 After the party Sakurai encounters Natsumi. The two chat, where Natsumi inquires about Yuuto. Sakurai lets her know that Yuuto joined the basketball team. As such, Natsumi requests Sakurai inform Yuuto of Natsumi's support.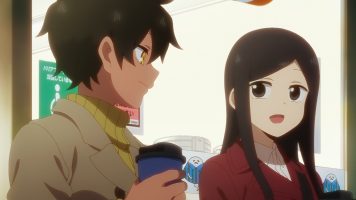 Thoughts/Review:
Well, we get another lovely, fun episodes with My Senpai is Annoying 07. This time, Natsumi gets the spotlight.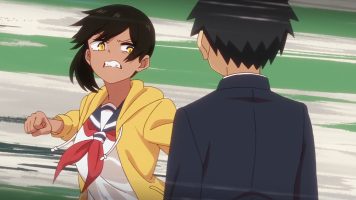 Natsumi's Time to Shine
I remember in the manga, these little backstory chapters often came out of the blue. However, they were still enjoyable to read. That said, I like how the writers of My Senpai is Annoying 07 took this limited backstory material of Futaba and Natsumi and constructed it in a meaningful way.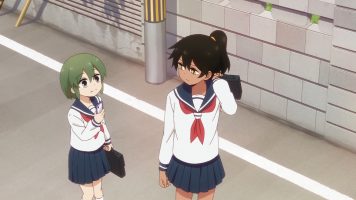 I don't think the story of Natsumi in elementary school was in the source manga. However, it made for a nice way to show why Natsumi likes to run, yet did nothing with it during school. I also liked how the anime fleshed out how Natsumi and Futaba became close friends. It all felt organic, and I liked that.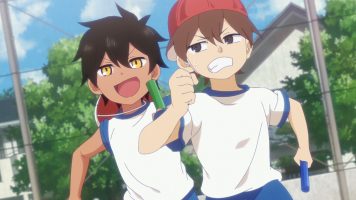 The episode also established Natsumi's relationship with Yuuto. In the manga, Yuuto's perspective is the one normally seen. That's why having Natsumi run into Yuuto and then talk with him was a bit more interesting. Further to that, we see her thinking of Yuuto when she meets his sister at the convenience store. It will be intriguing to see what the anime writers take things.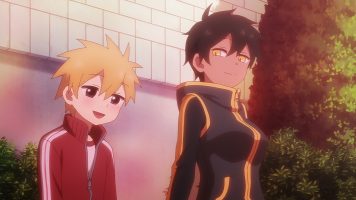 Final Thoughts and Conclusion
Work has me hopping, so let me wrap up my review with some final thoughts.
The Sakurai x Kazama thread gets touched at the hanami.
Speaking of romantic threads, I liked how Futaba opened up to Takeda at the hanami.
I only just thought about it, but it is interesting that in middle school, Futaba and a short haircut and Natsumi wore a ponytail. Today, Futaba has the ponytail and Natsumi has the short haircut. Go figure.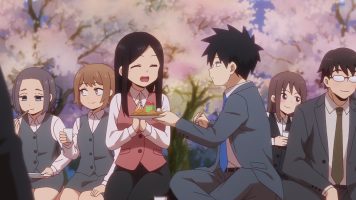 In the end, My Senpai is Annoying 07 was a fun episode that gave Natsumi some love while exploring her friendship with Futaba and the start of her interest in Yuuto.