Yashahime: Princess Half-Demon 24
半妖の夜叉姫 24
Hanyou no Yashahime episode 24
SPOILER Summary/Synopsis:
Kirara takes Setsuna, Towa, and Moroha to safety. Kirinmaru apologizes to Sesshoumaru for Zero breaking Tenseiga. Sesshoumaru acts unconcerned and wields Bakusaiga against Zero. He decides to end Rin's further sorrow and kill Zero. Kirinmaru defends his sister. However, he's angry with her since her wish granted by the Shikon no Tama is what has caused the present situation. As such, he scatters the Rainbow Pearls across the land. Zero disowns her brother and leaves.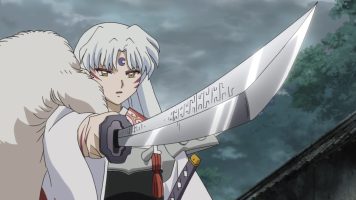 Riku stabs Kirinmaru in the back to prevent him from going after Zero. Sesshoumaru sheathes Bakusaiga and informs Kirinmaru that he will deal with Zero. As to his daughters and Moroha, Sesshoumaru states that them confronting Kirinmaru will be a rite of courage and cowardice. The girls engage in a lengthy combat. Towa eventually manages to stab Kirinmaru in the same place Riku stabbed him. Setsuna manages another cut on Kirinmaru's face.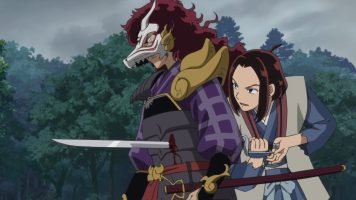 Kirinmaru kills Setsuna. As Towa grieves, Kirinmaru laments that Tenseiga was broken, otherwise Sesshoumaru could have brought her back. Moroha drops down from the sky in Beniyasha form. However, she is not berserk, but she does plan to avenge Setsuna's place. Kirinmaru sees the blood of Touga in Moroha via an aura. Towa joins Moroha, and she too displays the blood of Touga via an aura.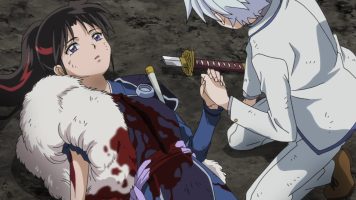 As the two battle Kirinmaru, the girls somehow open up something akin to Meidou space and the trio fight within it. Kirinmaru is pleased withy how the girls have grown. They furiously battle Kirinmaru, but in the end, they are not strong enough. Kirinmaru acknowledges then and vows to remember Setsuna. He leaves. Sesshoumaru returns and gives her Tenseiga.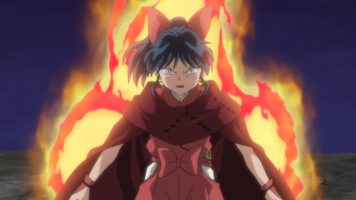 Thoughts/Review:
Well, some unexpected stuff happened in Yashahime: Princess Half-Demon 24. But the tail end killed what could have been a wrenching episode.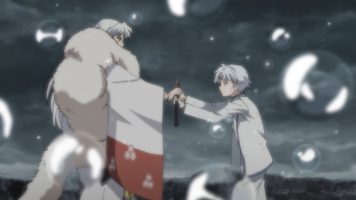 Second Showdown
After an entire season/series building up to the Yashahime vs Kirinmaru fight, Yashahime: Princess Half-Demon 24 had the showdown happen. I have to say that I like how things played out. From Sesshoumaru's perspective, Towa and Setsuna battling Kirinmaru is a test. For the Yashahime trio, Kirinmaru is a threat to their lives. And yet Kirinmaru is an honorable youkai. As such, he would have allowed the girls to leave unmolested.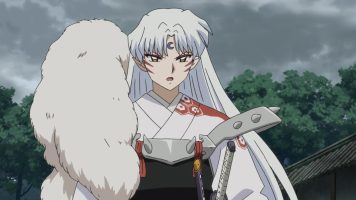 The first surprise in the fight was that Kirinmaru killed Setsuna. I did not expect that at all. And since Tenseiga was broken, the only way to resurrect Setsuna would be via Sesshoumaru's mother. Or possibly Toutousai (Totosai) managing to repair the sword in record time for Sesshoumaru to use. Unfortunately, Setsuna's death doesn't have the impact it should due to the ending of the episode. So while Setsuna is dead, the writers make it clear that Setsuna is coming back, period.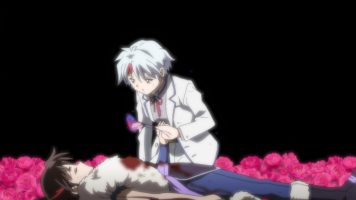 The next surprise was Towa and Moroha battling Kirinmaru within what appeared to be a Meidou. I wasn't surprised that the death of Setsuna would caused Moroha and Towa to "power up" in cliched shounen fashion. But their opening up an apparent Meidou and fighting within it came out of left field. However, this did not bother me. I would have liked some kind of explanation as to what happened though.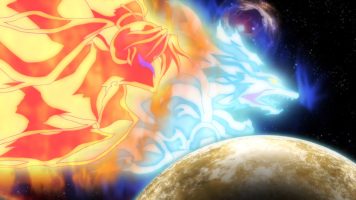 It was a bit surprising to me that Kirinmaru still defeated the powered up version of Towa and Moroha. I knew there was a sequel going, but that didn't mean Kirinmaru would be in it. That aside, Kirinmaru got a fight he wanted, but I guess he wants the girls even stronger. As such, he leaves them and even pays homage to Setsuna. I liked that.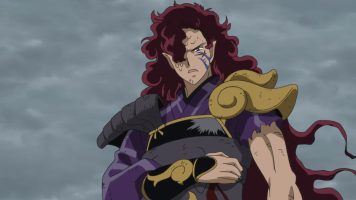 Final Thoughts and Conclusion
Let me wrap up my review of Yashahime: Princess Half-Demon 24 with some final thoughts.
Sesshoumaru's actions were rather interesting. Initially, he saves Zero's life to save Rin's life. But when Zero starts going off the deep end, Sesshoumaru decides that maybe it is best to spare his wife more grief by killing Zero, and thus ending Rin's suffering.
Since Sesshoumaru gave Towa Tenseiga, it will be another test for his daughter. Towa has already been shown to be able to use a broken sword effectively. So I'm guessing Sesshoumaru wants to see if Towa can use the broken Tenseiga to bring Setsuna back.
Going back to Zero, she really has become the true villain of the series. Kirinmaru's code of honor makes him an interesting opponent. But Zero is unhinged, meaning anything goes. Since Kirinmaru scattered the Rainbow Pearls to the wind, Series 2 will be about the Yashahime racing against Zero to gather the pearls.
Toutousai had another cameo in the episode. So expect a new weapon for someone.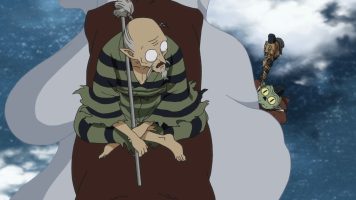 In the end, Yashahime: Princess Half-Demon 24 was an enjoyable episode. However, the emotional impact of Setsuna's death is lessened when the writers make sure we know that Setsuna will come back.