The End of an Era — A Thank You!
Now that UQ Holder has come to an end, I thought I'd take a moment to look back as well as thank all of you who've come by the blog these many years.
In the Beginning
When I started this blog in December, 2006 (man, has it been that long?), I never thought it would lead to where it did. I mainly just wanted a place where I could write down my thoughts in a single place, rather than repeat myself on forums all over. And while I enjoyed writing for Community Anime Reviews, I needed a platform where I could also write about manga and more. And one of my early manga review series was Negima!
I did notice that my Negima! reviews did pretty well, more so considering how tiny I was at the time. So I was happy that there were other fans of the series willing to read my drivel.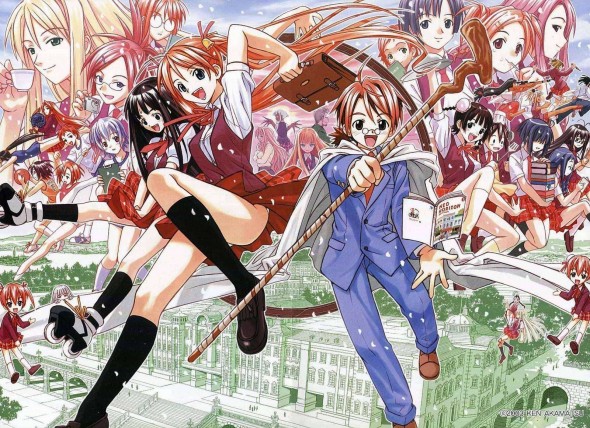 The Spoiler Images
What really caused my blog to explode were the spoiler images for Negima! Back then, the Japanese (or other sources) might post the spoilers, and then they might be taken down shortly afterward. If you were lucky, folks might have saved them somewhere. I decided that I was just going to grab spoiler images, save them on my blog, then folks wouldn't have to worry about them being insta-purged.
While I did think I'd get a few extra hits from sharing spoiler images, I had no idea how popular this would become. Not only that, but after a while, I had folks who'd graciously let me know if spoilers showed up, or even better, would send them to me directly to share with everyone else. Another person showed me how to find spoiler information about Negima!, which was amazing.
At its peak, whenever I'd release spoilers, I could have upward of 2800 unique hits/hour. 😲 That did tail off toward the end of the Negima! series as I think some folks grew weary. Plus, I said something true, but controversial, which didn't help. 😅
UQ Holder Days
When UQ Holder came out, there was some initial excitement for the series. As such, blog traffic would increase for UQ Holder spoiler images and reviews. But that quickly started sliding down as fans gave up on the series. There were a few, minor curiosity spikes here and there, but that was it. Even in Japan, it got to the point where they stopped bothering with spoiler images most of the time.
Heck, even I stopped looking for spoilers in the last year or two. Part of this was time constraints, but most of it was because I knew there wasn't a real demand for it. Even if I could get spoiler info or information, few were interested. Its sad, but what can you do?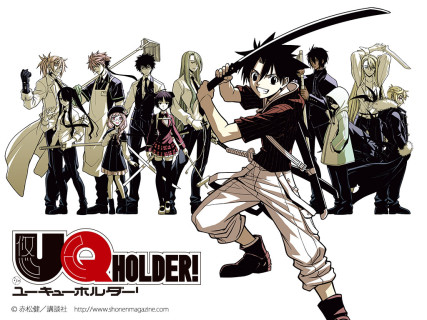 And So, Thank You!
Still, over all of these years, so many of you have faithfully come to read my thoughts on Negima!, then UQ Holder. So to all of you, I want to express a heartfelt "Thank you!" It has been one heck of a ride, eh?
And though the folks who long ago dropped UQ Holder aren't likely to read this, I do want to thank them as well. I really enjoyed hearing your thoughts on things. Sometimes, there were lively debates. But throughout it all, it was great sharing this experience with other fans.
Hopefully, you'll stick around for my other rubbish. But if not, you know where to find me, if you should ever want to say "hello" in the future. 😁