Yashahime: Princess Half-Demon Season 2 Review
半妖の夜叉姫 弐の章
Hanyou no Yashahime: Sengoku Otogizoushi Review
* * * S P O I L E R S * * *
Although the first season of Yashahime: Princess Half-Demon started poorly, it did end on an interesting note. And that's where the second season of the series picks up.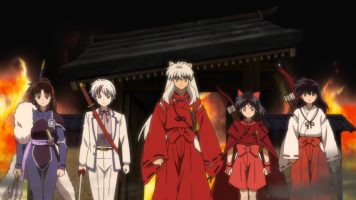 The Story, in Brief
Sesshoumaru has lessons for both of his daughters (Setsuna and Towa) if they are to save their human mother, Rin. Moroha discovers where her parents have been sealed at. The group then head to Mount Musubi, where they discover the deceased daughter of Kirinmaru, Rion. She comes back to life using an artificial body. Her desire is to prevent her father from bringing about the end of the world.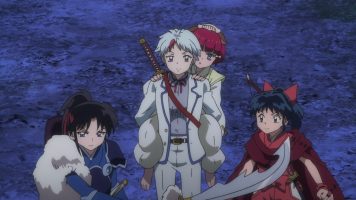 The youkai hunters deem Towa a risk to their mission, so Setsuna heads north with them. Moroha takes a job to help Takechiyo. Towa travels with Rion and the cast off horn of Kirinmaru, known as Riku. Kirinmaru's sister, Zero, kidnaps Towa as part of her plan. Setsuna finds Towa and Zero is defeated and Rin is saved.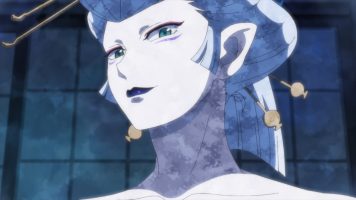 Sesshoumaru faces Kirinmaru and gives Moroha the Black Pearl, where her parents are sealed away. The yashashime enter the pearl, where Moroha is reunited with her parents, Inuyasha and Kagome. Eventually, they find a way to escape after Sesshoumaru is injured by Kirinmaru. The yashahime are tasked with going to present times to destroy the Grim Comet.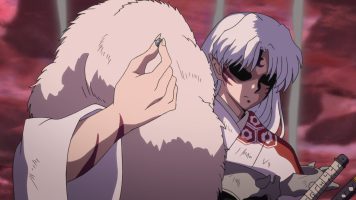 In the present, the girls are aided by Kirinmaru-sensei, who's also part of Kirinmaru. They stop the comet and return to the past. Sesshoumaru battles Kirinmaru while the girls have to battle Kirin-sensei to save Rion.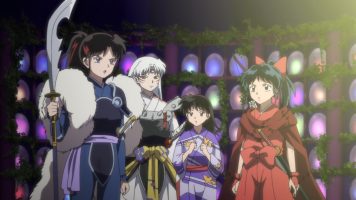 The Good: Family Themes (Towa and Setsuna)

One of the things I really liked about Yashahime: Princess Half-Demon was the family theme. From the start, Sesshoumaru is training his daughters by having Towa bring Setsuna back from the dead. Then for Setsuna, she has to master her new weapon, created at Sesshoumaru's whim. However, Sesshoumaru takes a more hands off approach when it comes to training. This has caused a lot of fans to accuse him of being a jerk. It is a sink or swim method of teaching, but it is very effective.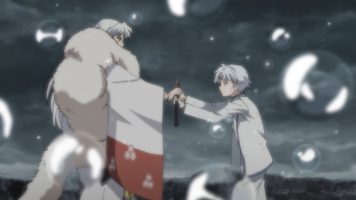 What these folks don't understand is that Sesshoumaru very much loves his wife and twin girls. As we saw at the end of the series, Sesshoumaru had nothing to fear from Kirinmaru. However, in order to protect his family, Sesshoumaru tanks a massive attack from Kirinmaru. As a result, he's severely injured, but his family lives. And in the end, it is he, not his daughters, who defeat Kirinmaru for good.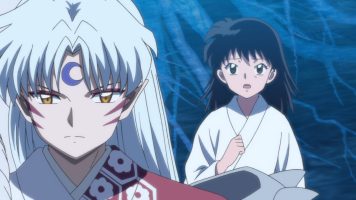 That said, Sesshoumaru's aloof nature puzzles Towa and Setsuna, just as it puzzled some fans. Only Rin and Jaken understand Sesshoumaru's methods. Not only that, they see how pleased he is with his daughters, even if no one else can. Still, having passed through the trial by fire and become stronger as a result, I would have liked to have seen Sesshoumaru be a little more forthcoming to his daughters.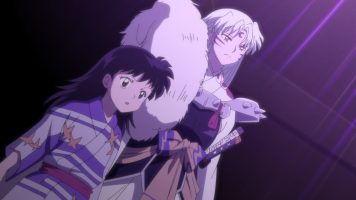 Should there be a 3rd season/new series, I do want to see Sesshoumaru have a heart-to-heart chat with Towa and Setsuna. I want the girls to have a proper chat with Sesshoumaru's mother. And I'd like Rin to continue educating her daughters on how to read their father. (And no, I do NOT believe Sesshoumaru was grooming her. I can do a separate piece on that if folks want.)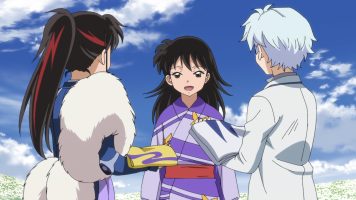 The Good: Family Themes (Moroha)
While Setsuna and Towa still have to bridge the gap between themselves and their father, such was not the case for Moroha in Yashahime: Princess Half-Demon season 2. In fact, Moroha's family story is the most touching, heart warming thing in the series.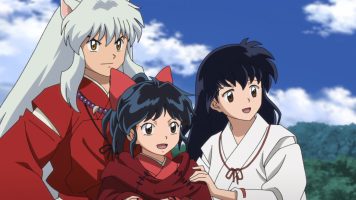 Even though Moroha was raised by the wolf youkai clan, she really did miss her parents. But once over the initial "shock" of reunion, Moroha immediately became a Daddy's girl and I loved it. While Towa was updating Kagome on the status of Kagome's family (who adopted Towa in the modern time), Moroha was sleeping on Inuyasha's lap. Then later, she was leaning back against her father. It was all quite lovely.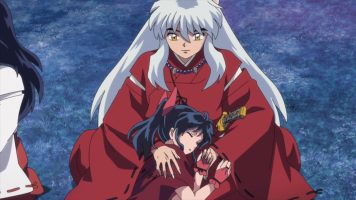 Of course the best bit was when Kagome had Inuyasha help Moroha pay off the last of her debts. Thus we got to see a father-daughter youkai hunt. And I loved that so much.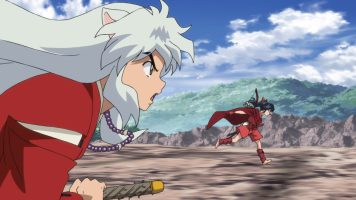 While Moroha may have been a daddy's girl, she still loved her mom as well. I would have enjoyed a bit more family time together for Moroha, Inuyasha, and Kagome. However, I am happy with what we got.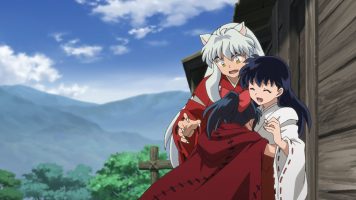 The Good: Family Themes (Other)
As I stated earlier, family is the major theme of Yashahime: Princess Half-Demon season 2. On the lesser front, we have some nice family beats from Sango and Miroku's family. While they were mostly supporting characters (to varying degrees), it was nice to see how strong their family was in those limited instances.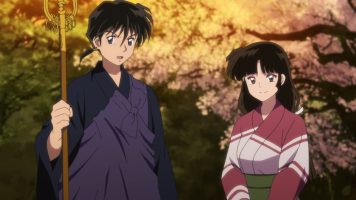 Also on the lesser front, we have Kagome's family in the modern times. Kagome's little brother adopted Towa and became a father to her. They lost Kagome to the past and they had to give up Towa to the past. Should there be a continuation of the series, I've love for Towa and Kagome to be able to return to the present.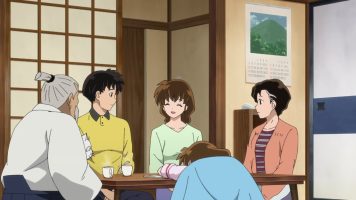 Finally, there's Kirinmaru and his daughter, Rion. Much of what Kirinmaru did in the series was what he thought was best for his daughter. But he didn't talk to her as he should have. Likewise, Rion never expressed her displeasure at the things her father did. And without communication, there is bound to be problems.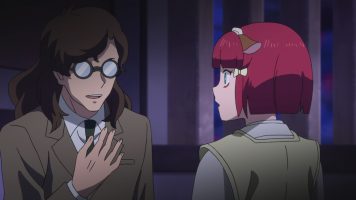 While I normally hate "magical" villain redemption tales, in this case I didn't mind due to the family themes. Kirinmaru, Kirin-sensei, and Rion all end up coming to understand the truth of things. And while there's certainly a cliched element to all of this, I didn't mind so much.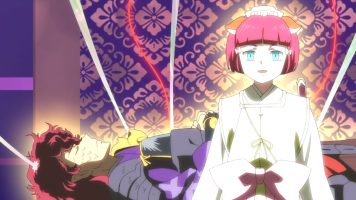 The Bad: Mary Sue Towa
There was still somewhat of an effort to make Towa a Mary Sue character in Yashahime: Princess Half-Demon season 2. I don't dislike Towa. In fact, I want to like her a lot. And I approved of her romance with Riku. But the writers were still keen to have her be a Mary Sue character. I never understood this as the story is much more interesting if Towa has to learn her way through rather than magically trump her sister and cousin 'cause "reasons".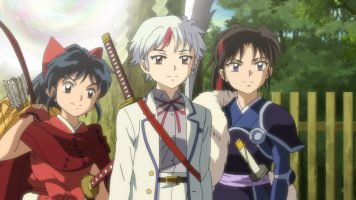 To be fair, the writers did seem to pick up on this and had Towa separated because she was a sudden liability. However, it wasn't as if Towa learned something while traveling with Riku and Rion. She just went ahead like her normal, bull-headed self.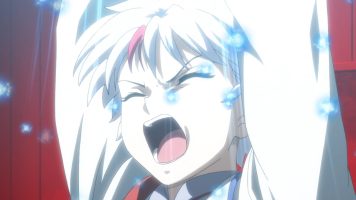 I will say that I was very glad that the writers didn't have Towa or the other yashahime battle and defeat Kirinmaru. Giving that job to Sesshoumaru made sense on every level. The mission the yashahime performed didn't make them seem impossibly powerful. Instead, they were given something more meaningful to do, though Towa was able to defeat Kirin-sensei without using flashy attacks or the like.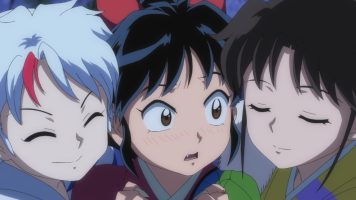 Final Thoughts and Conclusion
Overall, I felt that Yashahime: Princess Half-Demon season 2 was a vast improvement over the first season. Things are set up to continue with a third seaon/new series, should Sunrise choose to do so. But if not, things end with most of what I wanted to see as a fan.