Favorites (Anime, Manga, and More)
Hey gang. I'm running behind, so I wanted to do a quick and dirty post. It has relevance to the blog as many of the questions are anime/manga related. Note that this is my current stance on favorites, which can change over time. So without further ado, here goes.
Favorite Anime
Hahaha! Well, this is a no-brainer for anyone who knows me. That would be the Tenchi Muyo! Ryo-ohki series, though primarily OVA 1, 2, and 3. But OVA 4 and 5 do have some merit, more so if you are Japanese and have read all of the canon novels. 😅 As to why this series is my favorite, it boils down to the fact that beneath the harem veneer of the series, there is a very interesting story set in an even more interesting universe.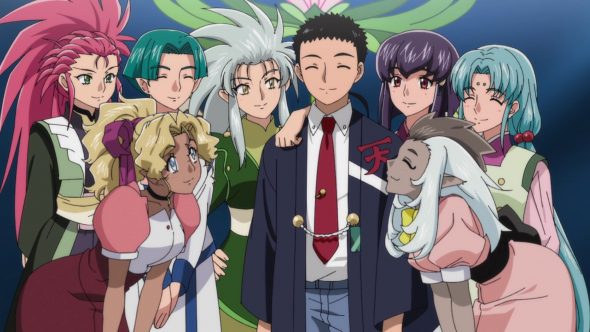 Favorite Manga
Right now, it is a tie for what's my favorite, though there are many good ones. The first one is My Monster Secret. Not only is this series outrageously funny at times, it breaks free of the normal harem trap by having the male protagonist actually date the girl (a vampire) WELL before the series ends. I think I still need to blog the final two volumes (I did read them). That aside, there is a VERY interesting and somewhat dark story underneath the comedy, harem stuff, and romance. The combination makes it good.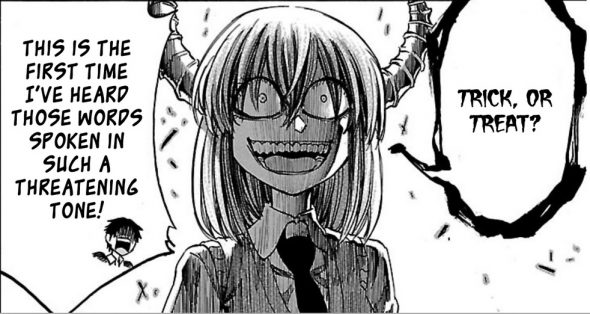 Tied for favorite is SPY×FAMILY. Anya took over the top kid spot from Yotsuba (Yotsuba&!). The premise of a male spy who needs a fake family for a mission is interesting enough. However, the fact that his wife is a secret (and insanely good) assassin takes it up some levels. And then the young Anya, who's a genetically engineered telepath who keeps her abilities secret, pushes it over the top. There are great laughs as well as an interesting story, set in a fictional parody of 1960s East Berlin. (And the anime adaptation is great too.)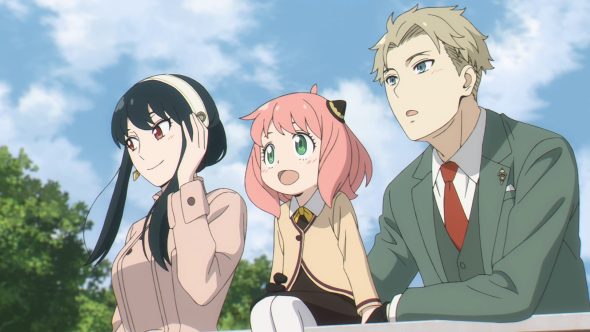 Favorite of the "Big Three"
By "big three", they mean One Piece, Naruto, or Bleach. I only watched the first season DVD release of One Piece, which I received as a review copy. It wasn't for me. I rather doubt I watch the other two.
Favorite Anime/Manga Protagonist
Hmmmm…I have to think about this one a bit. When all is said and done, it has to be Lina Inverse from the Slayers franchise. When one looks up the word "awesomeness" in the dictionary, her image is there. 😉 She despises stupidity, but respects strength and loyalty. She is (mostly) fearless. Lina is an OP sorceress with an earned reputation. I love it when she goes off on folks. And she can suck down the food as well. Being a powerful mage means burning lots of calories.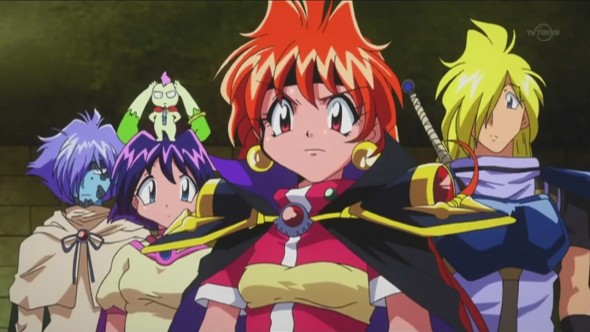 Favorite Anime/Manga Antagonist
I'm going to make an unusual pick here and go for Xellos from the Slayers franchise. Xellos wasn't as big a presence in the source novels (as I understand it), but his massive popularity is why we see so much of him in the anime adaptations. He acts out of his own interests or those of his Mazoku lord, Zelas Metallium. So while he may help sorceress Lina Inverse and her party, he could turn on them at any time. And indeed, he was an antagonist in Slayers REVOLUTION episode 8. Thus he's my pick.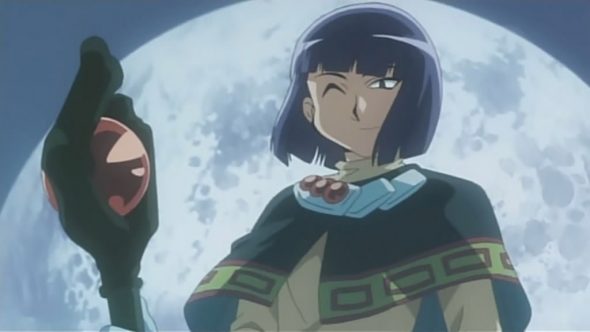 Favorite Video Game
When asked this, my first thought is to look at something like the old school Rogue game (check out my video here), Sid Meyer's Pirates, Star Wars: Empire at War, or Heroes of Might and Magic II. That's because I played those games a ton and still may break one out from time to time today.
However, in the end, I have to choose Elder Scrolls V: Skyrim. That's because this was the first game that I ever role-played. It wasn't by design. It just sorta happened. And in the end, I played through the entire game three times, something I've NEVER done with any other RPG game. Most of the time, I'm lucky to get through them once. 😅
Favorite TV Show (Non-anime)
Easy — Star Trek: Deep Space Nine. While it will have the odd rubbish episode, for the most part, this series was well written and had proper character arcs and relationships. I loved that. Further, it had one of the best antagonists in Gul Dukat. And finally, freaking Hawk from Spenser: For Hire (Avery Brooks) and Ben Sisko, commander of DS9! Combine this with increased, serial story telling (the Dominion War) and man, this was must-see TV for me.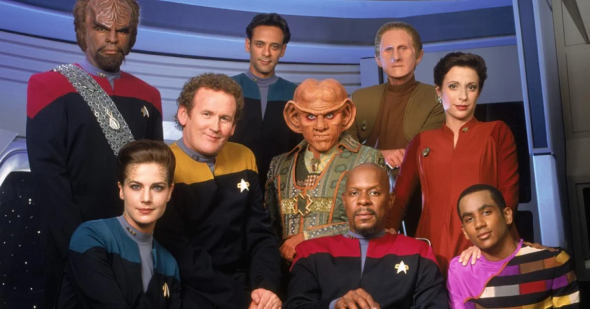 Favorite Movie (Non-anime)
I'm sure I've said this a hundred times before, but Star Wars is my favorite movie. It was the first movie I ever saw in the theater as a kid. I didn't get to see another film in the theater until I was 15. 😅 That aside, who cannot love a classic tale of good vs. evil, set in a sci-fi universe? That's why Disney's recent rubbish in the Star Wars universe has been so depressing.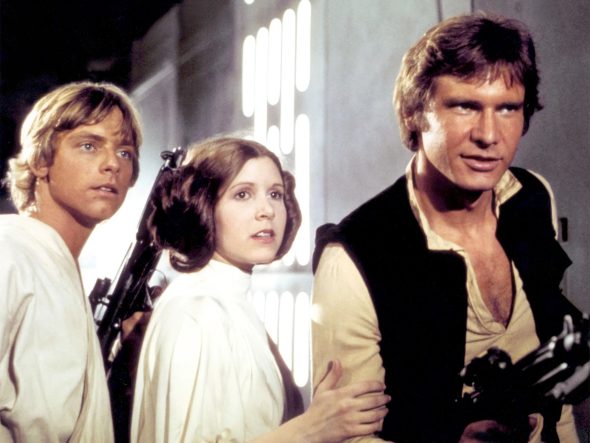 And there you have it. Let me know your favorites in the comments below.