"Lupin III vs. Cat's Eye" Movie Coming 2023!
Hey gang. Doing my first anime related video for my AstroNerdBoy Ramble's YouTube channel. Basically, Amazon Prime is planning for a global release in 2023 for the new Lupin III vs. Cat's Eye anime movie. Check out my video.
Not sure if Fujiko is going to be in this one or not. I saw pink jacket Lupin, Jigen, Goemon, and Zenigata. Maybe the woman in the military-type uniform is Fujiko.
It is interesting that Cat's Eye was chosen as the crossover series. Cat's Eye was big in the 1980s, but only had two anime seasons. The original manga run ended in 1985. A new manga was released in 2010 by a different author. However, since Cat's Eye is about a couple of female thieves, it does make sense that they could be an opponent, then ally of Lupin's crew.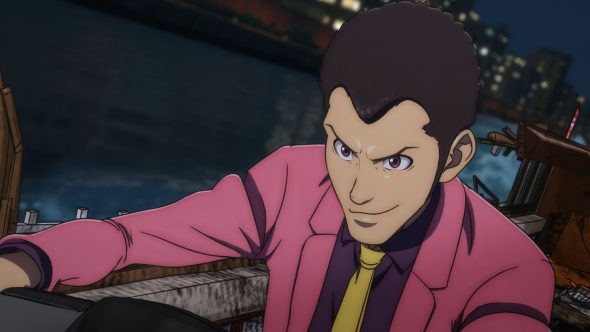 Anyway, let me know what you think about Lupin III vs. Cat's Eye. And you can catch the trailer below (assuming TMS doesn't pull it).