Spy×Family 28
SPOILER Summary/Synopsis
A sting operation by the State Security Service leads to Yuri arresting the suspect as he flees. For his next mission, the SSS assign Yuri to a stakeout of a former journalist Franklin Perkin. They believe he is writing articles for Westalis that portray Ostania in a negative light. Franklin now works at the post office, living in a shabby apartment with his elderly father. Yuri provides detailed reports on Franklin's activities, working two days on the stakeout without rest.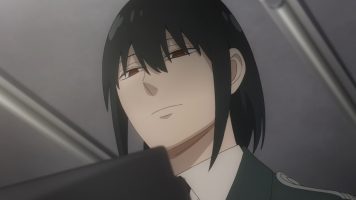 When Franklin's landlord demands the rent on his shabby apartment, Franklin leaves to find something to write about and take photos of. Encountering some kids, he throws their toy pistol into a dumpster, grabbing photos so he can tell a story of kids having to dumpster-dive to get food in Ostania. All of this is observed by Yuri, who has tailed Franklin. However, after two additional days, Franklin has made no unusual contacts.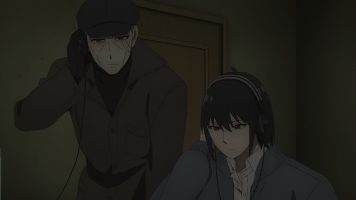 Yuri decides to infiltrate the post office that Franklin works at. There, he observes Franklin dropping mail into a cart that had already been inspected for unauthorized material. As such, the SSS arrest Franklin the following morning, outside his apartment. Yuri informs Franklin that he will make sure Franklin's elderly father receives financial assistance.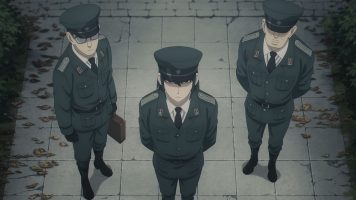 Meanwhile, Anya watches a Spy Wars episode where Bondman gets a harem of women, who then turn on him. Next, Anya pitches a fit to get to ride a coin-operated polar bear. Next, Anya gets taken to the pool by Loid and Yor. However, she loses her excitement for it when she hears to thoughts of other children peeing in the water. Finally, Loid has a tough time waking up Anya for school.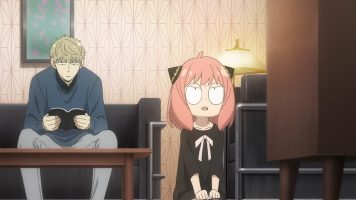 Thoughts/Review
We get a nice, Yuri character story in Spy×Family 28. And some omake fluff as well.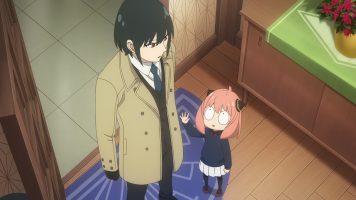 Modifications to the Source Material
Chapter 41 of the manga composed most of Spy×Family 28. The fluff materials came from Short Mission 7 (in Volume 10, which I will read soon), Volume 2's Confidential Files, and Volume 7's Confidential Files. I didn't notice any significant changes. The one change I did notice was the time that Yuri noted when Franklin was home was off an hour. But that's a very minor thing. The only other minor mention is that Short Mission 7 adaptation works better after Anya has experienced more of Becky's obsession with romance stuff. But it is fine here since Anya is at least away of it at this point in the anime's story.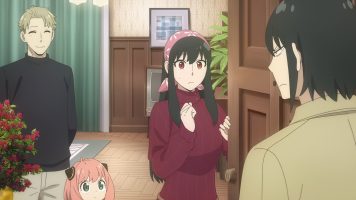 Yuri's Tale
I really enjoyed seeing Yuri's story in Spy×Family 28. His character could easily fall into a comedic trap, thanks to his obsession with his older sister. But this episode reminds us that while he has that comedic role to play, as a character in the story, he has a serious role as well. To that end, Yuri is like a dog on the scent, refusing to back down until he gets his target.  And we witnessed that aspect in the episode.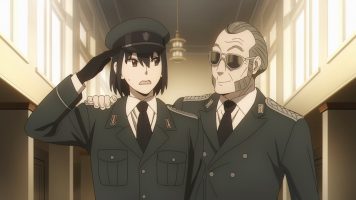 On the other hand, Yuri isn't just a hard-arse (pardon the expression) member of the SSS. Once he learned that Franklin sold materials to the West in order to help provide for Franklin's elderly father, Yuri still did his duty and arrested Franklin. But he did so in a way that wouldn't distress Franklin's father. Further, Yuri arranged to make sure Franklin's father received financial assistance. This says a lot about Yuri as a character. I liked it!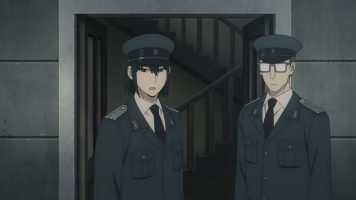 Omake Fluff
One of the interesting elements of this series is how the anime production team works to get in all of the omake work from the source manga. To that end, Spy×Family 28 provided us with some of that omake fluff. The short materials were just fun, slice of life moments. The Bondman stuff seemed to poke fun at the harem genre, and I loved it!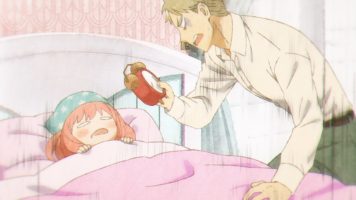 Final Thoughts and Conclusion
In the end, Spy×Family 28 was a fun, interesting episode giving us some character work for Yuri, and some general fluff.