Time for men-only train cars in Japan?
I got a chuckle out of this Reuters article about how the fear of being accused as a groper/molester on trains in Japan is supposedly starting to bring about a call for male-only train cars. Thanks to legitimate groping/molesting incidents on trains, rush hour in Japan already sees an inclusion of female-only train cars so the thought is that in the name of equality, there should be male-only cars. With some recent cases of men being falsely accused of groping, I suppose the shareholders making the request for male-only train cars is a "CYA" request.
Still, I have to say that I fail to understand the whole fetish about groping or molesting women in trains. If one looks, there is an astonishing amount of hentai imagery dedicated to the subject as well as regular porn on the subject. Take a look at a couple of MILD examples (obviously not so work-safe so don't expand them if you are at work).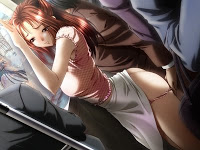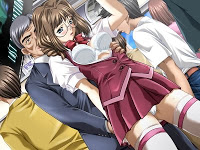 Of course, most of these types of images go much further than groping — women are usually raped (or worse), but
as the saying goes
when it comes to the Japanese and sex, "It isn't great sex unless it is rape." *_* Also, "The best place to get laid is on a train." Based on the above images, the idea is that women LOVE to be molested on trains and lose all self-control. *_*
So clearly, this fetish fantasy has some guys unable to control themselves and thus the issue of groping in trains. It is a shame really. I honestly cannot fathom the idea of violating a woman this way.