FUNimation's 2010 Roll-out Riot: Day 5 — Two More New Anime Titles
FUNimation ends its Roll-out Riot week by licensing two titles I'd actually heard of — Axis Powers Hetalia and The Sacred Blacksmith (aka: Seiken no Blacksmith).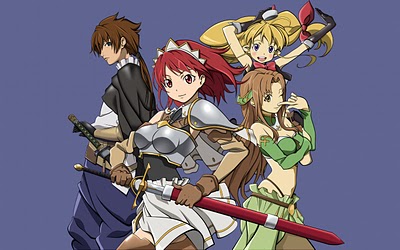 For Sacred Blacksmith, I came to know the series because of this humorous image.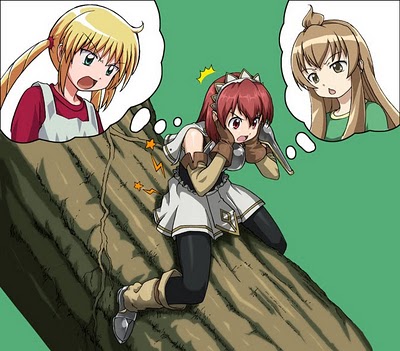 I love Chiaki from Minami-ke (right) and Nagi from Hayate no Gotoku (left) and did a little bit further checking into the Blacksmith series, but as I already have an astonishing backlog of anime to watch, I decided to forgo this series. I'll likely watch it now.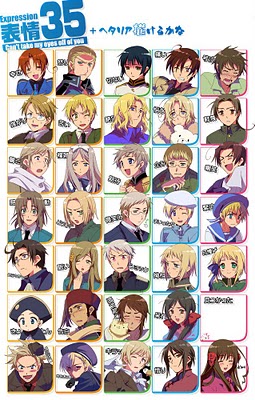 For Hetalia – Axis Powers (as it is known in Japan), I knew of this series from the controversy a comedy manga and anime set in World War II was causing. Beyond that, I didn't bother to look further until now.
As I often do when I'm in the mood to post about licenses, I look for images that give off a vibe for how a series is, usually some sort of promo image. What astonished me was the sheer volume of images for Hetalia. Discounting the hentai stuff, this series has generated TONS of fan art, very little promotional art (in the traditional sense), and almost none of the art gave me a feel for the series. Part of the problem is the sheer number of characters involved. The other is that the artwork often had characters not in WWII military uniforms or even 1940's clothing but rather all kinds of contemporary clothing and settings, thus making it impossible to figure out what this series is about based on the art alone. With other series, one gets a sense of the series from the art that has been uploaded.
Oh well.
I hear good things about this series and I may check it out.