Dirty Pair Lovin'
I've been wanting to blog the rest of the Dirty Pair TV series for a long time, but sadly, I've only managed the first ten episodes. That will soon change as I now have the ability to watch the rest of the series and thus will blog the rest of this classic anime title.
In honor of that return, I thought I'd throw up a few Dirty Pair images I happen to have lying around my PC.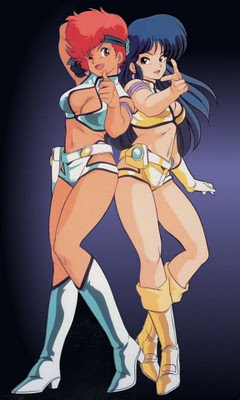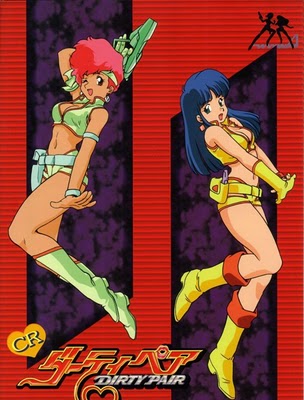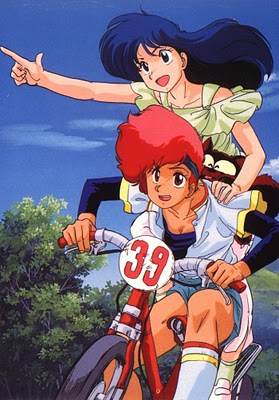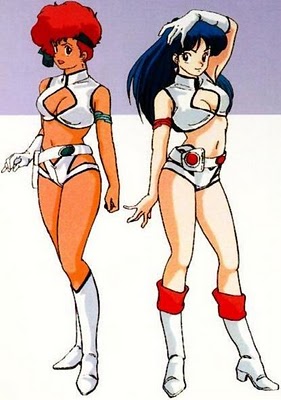 I'd love to get a larger version of the image below, if anyone has one.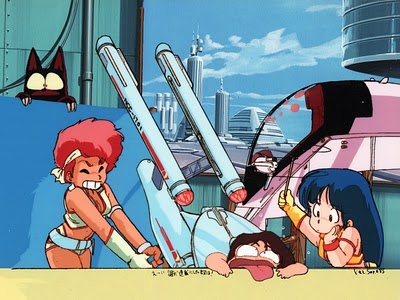 Lord willing, new Dirty Pair reviews will start appearing in under a week. ^_^