As most everyone following anime knows by now, FUNimation licensed the series Dance in the Vampire Bund, then shortly afterward announced the unthinkable — they will be editing the series not only for streaming and other distribution methods, but also for the DVD (and Blu-ray if they do it) release. So, assuming FUNimation doesn't change its mind, they can no longer claim to be the company that never of their on volition edits the DVD release of their licenses.
I have always been opposed to edits of ANY kind in either manga or anime releases in the U.S. My thought has always been that if an R1 company feels the need to edit a manga or anime title, then why license it at all? I don't care if these edits have been cleared with the creator or copyright holder because convincing them is a pretty easy thing from what I can see. Heck, the Japanese have forced edits on American companies because they feel that doing so will result in a Pokemon-type popularity explosion (Shin-chan, Case Closed). It will not. This is not the 90's. We are not stupid.
To the question on whether or not FUNimation has the right to make edits to Dance in the Vampire Bund, the answer is "yes." Like it or not, as the licensor to distribute this anime series in the R1 DVD region, FUNimation has the right to make any edits they have properly cleared with the Japanese copyright holder. This has been done and so the best way to voice your displeasure with this decision is to simply vote with your wallet and not buy the series.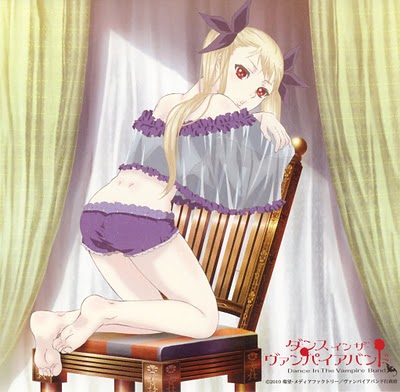 That said, what would prompt FUNimation to license a title that they then felt the need to edit?
Unfortunately, we are not going to know this answer. There is fan speculation that FUNimation had to license Dance in the Vampire Bund as part of a package deal to get something even bigger, then discovered after the fact that they might be treading into territories that could possibly lead to major outcries at best and legal troubles at worst. As a business, FUNimation is going to put the best positive reason on why they licensed the series they now have to edit.
Dance in the Vampire Bund is a complex and dark drama cited by press and fans as one of the best anime series out of Japan this season. Its strong story is what brought the series to our attention and why we are bringing it to the U.S.
Many fans who care enough to speak about this anime seem to disagree and find this statement from FUNimation to be nothing more than spin (to put it politely). However, I do note that there are several fansub groups working on the anime and there's no doubt that even if FUNimation attempts to squash them all, the series will be completely fansubbed in light of this editing news.
Could FUNimation's decision to edit Dance in the Vampire Bund be the result of the Handley case?
In my mind, this is certainly a strong possibility. I noted recently that the Handley case caused Sasuga Japanese Bookstore to pull all of their Negima! manga off the shelves due to the ecchi content there (Barbie Doll nudity of junior high school girls; some mild sexually suggestive materials at times, especially with the shinso vampire character Evangeline, who is trapped in a young girl's body as well; other traditional shounen fanservice). Sasuga has since returned those books to their shelves after reaching the decision that if Del Rey could sell the English version of Negima! without problem, then Sasuga should be able to sell the Japanese version.
As a Christian, Negima! pushes the line for me but hasn't crossed it, though it would for some folks who might even call it obscene. (That's why I would caution those who applaud these edits on the grounds of obscenity or any other grounds to be careful because the next edit might be on a title you like and would think should not be edited. ) From what I've read about Dance in the Vampire Bund, this anime would be over the line for me. As a Christian, I would not watch this but even if I weren't a Christian, I wouldn't be interested in seeing a young girl in sexually provocative situations even knowing she's been around for a few generations. However, as a Christian, I would not presume to tell you what you should or should not watch because it is none of my business. If you like loli girls, as long as you don't touch the real thing or harm someone else, I really don't care what you do in the privacy of your own home.
Therein lies the larger problem — people in power who feel that things they find inappropriate should be kept from the public for the public's own good. There's a term for this folks — "progressivism," sometimes known as the "nanny state." Bear with me a moment as I explain this a bit.
Progressives see what they determine to be a problem and decide to fix the problem no matter what to change society for what they feel is the best. Enter the progressives pass laws that they claim will resolve the issue for the good or the people. If the problem is a behavior or health problem, the laws passed generally tend to be taxes on said behavior. This is always done for the good of the population, who are obviously too stupid to make the "right" decisions. The so-called "sin taxes" are a prime example of these kinds of progressive punishments of "bad" behaviors. Today, we see sugars and fast food being added to the list of "sins" that need to be taxed, all in the name of the public good. Remember, you are too stupid to make your own decisions in these matters.
The other method of progressive change is to pass criminal laws on other "unacceptable" behaviors. On January 16, 1920, the Eighteen Amendment was added to the U.S. constitution which made the sale, manufacture, and transportation of alcohol for consumption illegal in the U.S. Why was this done? For left-wing progressives, it was the issue of alcoholism and domestic violence against women. (source) For right-wing progressives, it was the issue of morality (source) and the mistaken notion that consuming alcohol is a sin. With such a coalition, it is no wonder that "Prohibition" passed the rigorous amendment process to the constitution with ease.
The bottom line you need to know about the progressive movement is that your freedom is less important than what the progressive deems is the public good. So under the banner of health care, the environment, protecting children, education, or morality, progressives work hard to get their agenda and their laws passed and the population to just bend over and take it.
This leads me back to the Dance in the Vampire Bund issue and the Handley case. It was progressives who decided that something drawn on a piece of paper or animated should be considered obscene and thus laws were passed to make what they determined to be obscene to be illegal.
At this point, I will say that the government has the right to protect children from those who would sexually exploit them and indeed MUST do this. That's why it is not a progressive law to outlaw child pornography. Manga and doujinshi depicting drawings of kids engaged in sex is not child pornography. It is sick, depraved, etc., but it is not the business of the federal government to determine what you as a consumer should or should not read. Constitutionally, that is for you to decide. That's why you hear progressives complain about the Constitution because if you read the Bill of Rights, it is a means of protecting the populace from the Federal Government and those who would attempt to control the people's lives. Progressives want desperately to have the power to control people's lives.
So, "we the people" have been slowly allowing our liberties as citizens to be eroded over the years and this goes back over 100-years. We allow "Big Brother" to decide what is and is not good for us to eat, drink, read, watch, play (oh, those violent video games), etc. in the name of the public good. I've been guilty of this as well in my life because I bought the arguments to control our lives that are always couched in the cloak of health care, the environment, public safety, education, morality, etc. Who can oppose giving up your freedom in the name of a "good cause?"
When it comes to protecting us from ourselves no matter what "good cause," we all should stand up for our rights and freedoms. After all, the end of the progressive road leads to tyranny and either a theocracy such as Iran or Saudi Arabia or it leads to communism such as North Korea, China, Cuba, etc. Under either government system (most of which embrace "democracy" — remember the U.S. is a constitutional republic, not a democracy), the population are enslaved to the ruling elite and are not allowed to do anything the state does not approve of.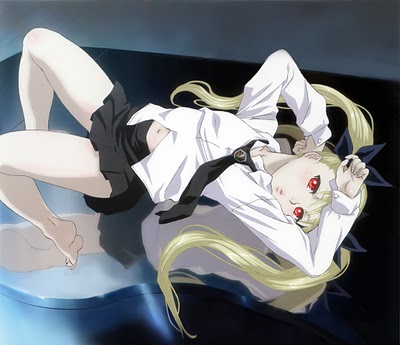 Whether FUNimation's decision to edit the Dance in the Vampire Bund was in part due to the Handley case or not, one thing that is clear to me is that their decision appears to be motivated by the fear of what might happen to them should they release this anime unedited on DVD. To quote FUNimation's official statement,
…after viewing the unedited as well as the Japanese broadcast edit of the series Dance in the Vampire Bund, we have determined the series contains controversial elements which, when taken out of context, could be objectionable to some audiences.

With this in mind and with approval of the licensor, we will edit select scenes from the series in streaming and home entertainment release. These are scenes which are inappropriate for U.S. viewing and are not essential to the storyline.
Score another victory for the Big Brother progressives and their goal to keep us from what is inappropriate for U.S. viewing, to say nothing of their getting a major corporation bow to the progressive wishes.
AstroNerdBoy's Note: I used the term "edit" over "censor" because when a government passes a law and enforces it to cause a person or company to edit a work of art, it is censorship (ie: pornographic materials in Japan have to have censorship marks on the genitalia by law). When a person or company does the identical change to a work of art of their own volition without the rule of law to enforce it, it is an edit and not censorship.