Piracy Wars: The Customer is Wrong! (or "How Dare You Want Something Other Than What We Graciously Give You?")
Those who cannot remember the past are condemned to repeat it. –George Santayana
This quote has been on my mind of late. It seems that folks in the anime and manga business cannot remember the failures of the MPAA and the RIAA in combating piracy and have chosen to repeat those same mistakes rather than listen to their customers and make lemonade of the scanlation issue. Considering how the entire entertainment field has always fought against their consumer base, I suppose I should not be surprised.
Nearly a year ago, I wrote a piece on consumer choice. There is this attitude among some in the fan community that states that we the consumer should sacrifice what we want and just purchase anime and manga products that may not live up to our expectations. I reject that notion and yet am dismayed to see that there are some still proclaiming that this is the only way to save the anime and manga industry (I won't mention names 'cause that's not the point). Really?
Six months ago, I wrote an article on "freemium," which is a business model that FUNimation has embraced in which anime (or manga in the case of some other company) is distributed online for no cost to the consumer but for which the companies providing this content still get paid. To my dismay, there are still company heads who are screaming about the loss of their traditional business model and deride fans for wanting content in a different manner. Why?
The other day, I read that Japanese and American publishers are getting together to attempt to stop the problem of scanlations. Their first course of action is to legally go after thirty scanlation sites. Huh? Well, that is their right to do so but clearly they have forgotten the past seeing how well that course of action worked out for the music, TV, and movie industries.
For the sake of discussion, let's say that this coalition manages to shut down all scanlation sites they have targeted. What happens then? Well, if history is a guide, that vacuum will quickly be filled with other sites providing the same services and from places much more difficult for this coalition to get at. Thus the problem continues and the coalition wins a victory but continues to lose the war.
My question to these publishers is simple — why don't you listen to your customers and find a way to give them what they want?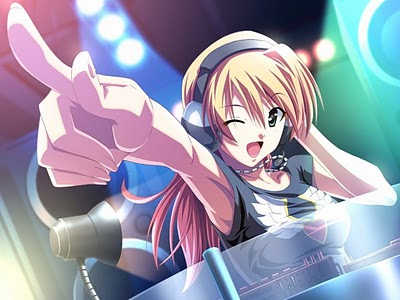 The issue of "piracy" has been around my entire life and the arguments against it and battles to stop it have been going on for years, all because technology advances beyond what entertainment publishers are currently producing; the customer base goes with the advancing technology, the entertainment business then screams and wastes tons of money and energy fighting this change. Many times, the entertainment industry loses in court and thus bribes congress to pass laws to change the playing field. Eventually finds a way to make a huge profit off it it and then entrench themselves again to repeat the process.
Let's look at some examples of various parts of the entertainment industry running into issues and what they did as a result.
In the early 1900's, the music industry fought the piano roll industry (makers of scrolls that cause automated piano players to play the tune recorded thereon without the need of a person to play the piano) due to the growing popularity of automated piano players and lost in court. So the music industry got Congress to change the copyright laws to accommodate their business.
In the 1920's, the music industry fights the birth of commercial (AM) radio but fail as radio technology improves sound quality. Faced with declining record sales, the music industry decides to fight technology with technology and thus high fidelity recordings are born as a result.
The Great Depression causes record sales to slump but in 1933, FM radio is born. However, this threatens RCA's AM radio business and though it took years and some costly court battles, RCA manage to get the Federal government (Federal Communications Commission) to impose regulations on FM radio that stifled that market including forcing FM frequencies to change, thus making all existing FM radio's worthless. The FM radio stations that survived ended up simulcasting their AM programs, thus not allowing FM radio to show off its superiority.
The advent of TV has the radio industry up in arms. With no legal recourse against television, the radio industry is forced to change or die. Thus, radio stations began to have certain demographics in mind during certain times of the day and played stuff to that demographic (called dayparting, which still exists to this day). The introduction of rock music caused FM stations to rise above the squelching they took in the 30's. Further to that end, FM stations would begin to specialize in what they played — country, rock, R&B, classical, Christian, etc.
The mid-1960's saw the introduction of the audio tape cassette and the music industry went after that market. By the early 70's, the music industry got Congress to expand copyright laws to audio recordings. The music industry decries the loss of revenues do to rampant piracy as kids recorded music from the FM stereo radio, copied records and tapes and traded those to each other. The RIAA eventually gets Congress in the 1980's to pass legislation to require a portion of the sale of blank tapes to go to the music industry, whether the tape was used to record music or not.
In the mid-1970's, Sony introduced the video cassette recorder (Betamax) and advertises it as the way for you to record your favorite TV show and watch it when you want to watch it. The entertainment industry immediately screams of copyright infringement, piracy, and loss of business. The case makes it all the way to the Supreme Court and the entertainment industry loses.
With the 1980's, the video tape was becoming more common place and naturally video rental stores started springing up. The entertainment industry attempted to claim this was piracy. With the loss of the Betamax case, the entertainment industry went to Congress to get the law changed but failed. Having been foiled, the industry developed a 2-tier release system for video tapes of movies. Tapes were first sold for a price that would be cost prohibitive for the general consumer base (my memory says for $80+ a tape, and this in 1980's dollars) and those were sold to video retailers. Six months later, the entertainment industry would re-release the title but at a cheaper price (~$30).
By the mid-1980's, AM stations were on their way to extinction and there was nothing they could do about it legally in the courts, nor in Congress. Former DJ Rush Limbaugh saw an untapped market for conservative voices on the radio. As such, he took advantage of the removal of the "Fairness Doctrine" imposed on radio in the late 40's to cause a rebirth of the AM radio format in the late 80's. Today, there's no talk of AM radio dying as it has become the home for sports, news, and talk radio programming of all sorts.
In the 1990's, the growing popularity of the compact disc (CD) lead to the creation of the Digital Audio Tape (DAT, seen in the Neon Genesis Evangelion TV series and most recently the first Evangelion movie). The music industry immediately went out to crush this new technology for fears of piracy and though the DAT had success in Japan, the RIAA successfully kept it from being established in the U.S. The RIAA successfully got Congress to pass legislation to impose a 2% royalty on all digital recording devices. Further, these devices were to be installed with limiters to try to stop piracy.
Also in the 1990's, the MP3 format was created. With the growth of the Internet, the demand for music from online grew, stemmed in large part by consumer desire to get the music they wanted without having to buy an entire CD full of stuff they didn't want and for an outrageous price. By the late 90's, online music file sharing was growing and in 1999, Shawn Fanning developed Napster. The RIAA sued Napster and turned down a $1-billion dollar settlement in 2001.
In the 2000's, RIAA won the battle against Napster but that simply spawns countless clones. The RIAA went after the clones which spawned BitTorrent and its decentralized file sharing format. In 2001, iTunes is officially launched as a legal music download source but with restrictions (Digital Rights Media). It ends up proving far more successful than first projected. In 2002, the RIAA is successfully sued for price fixing though the record labels sued admit no wrongdoing (how many of you knew that?). Instead, they double their efforts to go after file sharers after being slapped down. They also get Congress to pass legislation to obtain royalties off CD-R sales (because people making compilation CD's of their favorite music is just plain stealing just like it was when people were doing it with cassette tapes).
On the video side, the growth of the DIVX video codec meant that video files could be compressed to smaller sizes while retaining video quality. The further growth of high-speed Internet access gave rise to video file sharing. As the RIAA had done before, the MPAA went after video file sharers. One of their big targets was The Pirate Bay, which they managed to shut down for three days in 2006 before it came back bigger and more popular than ever. The guys behind Pirate Bay began their ridicule campaign against those who would sue them. The Swedish government was pressured to change their copyright laws and the founders of Pirate Bay were then arrested and convicted in 2009, but only on some charges. They won't have to serve prison time until all appeals have been exhausted and Priate Bay continues to function.
Do you see a pattern? There are actually two. The first is the typical knee-jerk reaction whereby Big Entertainment tries to legally quash any changes to the established means of distributing their product by declaring new customer demands to in fact be piracy. The other pattern involves those who see an opportunity and turn it into gold (the high fidelity response, Sony and the Betamax, Rush and AM radio, Steve Jobs and iTunes).
I think back to Napster. Had the RIAA taken the $1-billion offer and made Napster legal then, they would have nipped the rise of the countless clones in the bud and BitTorrent's creation may not have happened at all. Instead, RIAA had to win their battle with Napster and send a message to the (stupid) consumer about who was king. Then MPAA followed suit on the video end and has had no success in stopping piracy either.
So now we have that manga publishing coalition stepping into the same failed ring. Can someone tell me what makes them think that they'll have any more success in stopping online piracy?
What do I propose as a solution?
Simple — give the customers what they want, period!
It is irritatingly frustrating at how Japan's Digital Comic Association has only given lip service to legal, online manga distribution. It is so freaking clear that there is a massive demand for online manga and yet where is it? Viz made some tiny forays into this field with RIN-NE by publishing the comic online shortly after it appeared in Japan. They even went a step further and decided to take a more "otaku" approach to their adaptation and not force it into a western perspective. Unfortunately, once they release a volume in print, they remove it from their website, no doubt out of fear of lost book sales. I think that's a mistake.
Seriously, once you have your initial Internet infrastructure costs done, the costs of maintaining that network of servers, firewalls, etc. shouldn't be that much. Load-balanced servers insure that the loss of a server won't impact the site and your customers could view all of your manga at any time and that legal content could be ad-sponsored. Further, this form of distribution is MUCH cheaper than printing but since many of us (myself included) like books, run special promos from time-to-time to help encourage sales of said books. The online distribution would help promote your book sales or digital sales (more on that in a bit).
Next is the adaptation. Clearly, there is a great hunger amongst the consumers of both fansubs and scanlations for simple things like honorifics in the adaptation, which is why almost all such groups include them. Therefore, give the customer base what it wants there. On the manga front, TokyoPop got things started (no doubt that Adam Arnold played a role in that) by allowing honorifics to start appearing in their unflipped manga titles. Del Rey took it to a whole other level by instituting all of their titles have honorifics included (though that was trashed in more recent years with Pumpkin Scissors). Yen Press is on board as is Seven Seas (from what I know). Though it took a long while, industry elders Dark Horse and Viz have even gotten on board with more recent acquisitions. That needs to continue.
On the anime side, I can't understand why in 2010, the subtitles don't include honorifics. AnimEigo would include the odd honorific here or there when they started. Pioneer (later Geneon) had the occasional title that would make full use of Japanese honorifics (both Ai Yori Aoshi titles, I My Me Strawberry Eggs, and Bottle Fairies spring to mind), but they had numerous titles that would allow the term "sensei" to survive in both the dub and subtitle. ADV decided long ago to keep the "chan" honorific, but that seems to have been for both the subs and dubs.
Only FUNimation went full otaku with 100% of their releases having dual subtitle tracks, one being a subtitle of the English dub and one being the "Japanese" subtitle which used honorifics, Japanese attack terms, and even fun terms like "youkai." I think that helped them rise to the top of the heap because they showed they understood there was two anime fandom markets (dubs and subs). Unfortunately, FUNimation's purchase by Navarre has lead to them mostly abandoning honorifics in their subtitles, which I think is the wrong tact to take. FUNimation has told me that they do honorifics today on a case by case basis but I say that it doesn't cost that much to have two subtitle tracks to appease those who want them and those who don't (why someone would want to watch an anime in Japanese but with western-oriented subtitles doesn't make any sense to me, but whatever).
By being "otaku" in the anime subtitles or manga adaptation, you remove an objection by so many hardcore supporters of scanlations/fansubs who claim companies don't do things right. Further, you force the "you must support anime and manga no matter what" crowd to put their money where their mouth is. Yes, I know that there will still be those who won't buy, but those people have been around for years. Why do you think we have public libraries for?
Finally, there are e-readers like Kindle or even the new iPad (which is more than just a reader, I know). While there needs to be a standardization of formats there so that books can be read on any reader, there also needs to be a push to get manga onto this format. I hear the Japanese are resistant to this but lets face it, more manga titles could be licensed if both e-readers and online distribution were allowed. As a publisher, those who still wanted a physical book could still buy them from you "on demand." I'm told that on-demand publishing isn't too bad.
As I've shown, the consumers of audio, video, and print entertainment are constantly demanding shifts to newer methods of obtaining the goods they want. Instead of fighting their customers and declaring any method of distribution that has not been pre-approved to be piracy, Japanese and American publishers should simply make legal versions of scanlation sites, provide "otaku" adaptations of Japanese manga on the same day that it is released in Japan, and thus would kill most of the traffic to scanlation sites (providing there weren't hideous country restrictions in place, but that's another article). In doing so, you also improve customer relations and you save a bundle in legal costs to go after sites that even if killed will simply spawn clones.
Some sources:
http://www.pbs.org/wgbh/pages/frontline/shows/music/inside/cron.html
http://www.cybercollege.com/frtv/frtv020.htm
http://www.techdirt.com/articles/20070110/004225.shtml
http://www.museum.tv/eotvsection.php?entrycode=betamaxcase
http://elr.lls.edu/issues/v29-issue3/documents/07.Davis.pdf

http://www.entmerch.org/industry_history.html
http://www.hollywood.com/news/Napster_timeline/471671
http://www.associatedcontent.com/article/20644/a_brief_history_of_filesharing_from.html
http://news.bbc.co.uk/2/hi/business/2289224.stm
http://blogs.computerworld.com/ria_gives_up_on_suing_customers_drm
http://brainz.org/14-most-ridiculous-lawsuits-filed-riaa-and-mpaa/
http://thepiratebay.org/legal