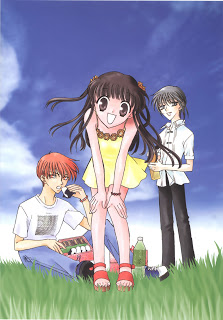 My work schedule being what it is, I sometimes don't get around to catching all of the news as it comes out. However, I eventually found out that Fruits Basket has been licensed to receive a Hollywood live-action adaptation into a movie. At that moment, I immediately felt like throwing up at the thought of one of my favorite manga titles (and anime titles as well) being raped, Hollywood style.
Before I begin, I'd like to say that I have nothing against Joshua Long, who's the executive producer of the live-action Cowboy Bebop movie that's in production and who recently announced to the folks at ANN that he has licensed Fruits Basket and that they are working on adapting it for a live-action movie.  I know my blog is read by a lot of people in the business and so if Joshua reads this, I hope he does not take my words personally as they are not meant to be that way.
Second, I'd like to say that I have absolutely no objections to live-action adaptations of Japanese manga, anime, light novels, or full novels.  Indeed, I'd love to see more of such works BUT I have grave concerns because frankly, I don't trust Hollywood to do anything right. Certainly, their track record to date has done nothing to inspire such confidence.
When it was announced that Cowboy Bebop would be made into a live-action movie, I had no real reservations there.  After all, that TV series is nicely set up to easily be made into a movie franchise (though some of the things I've recently heard are making me think twice about how this movie will be done).  However, from the start, the idea of Fruits Basket being compressed down from 23 volumes of manga into a 2-hour (tops) movie just makes me sick to my stomach.
One of the things that struck me about the interview with Mr. Long is that he says he is a big fan of the Fruits Basket manga.  I believe him completely.  The other thing that struck me is his insistence that there MUST be changes to said manga to get it to the big screen.  Well, if you are going to compress that much source material into a single movie, then yeah, you've got to make massive changes and slash major amounts of things that happen which in my opinion will likely go too far.  But what other changes are in store for us, keeping in mind that this must also be changed to appeal to a wider audience?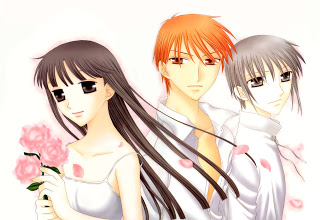 This notion of trying to appeal to a wider audience has long amazed and angered me because so often it fails and there are plenty of instances where keeping it real has proven quite successful.
An example of a failure would be the British sci-fi comedy Red Dwarf.  This show was a big cult hit in the U.S. thanks to airing on PBS   It was decided to make an American version of the show and a pilot was shot.  Despite bringing over one of the British actors from the British show, the pilot was just awful (and yes, I'm one of the few who've seen it) because the writers and producers trashed the things that made Red Dwarf funny and good and replaced them with tripe to attempt to appeal to a wider audience.
Another instance of this was the movie The Magic Roundabout, which was renamed Dougal in the U.S., redubbed with wonderful American actors (because too many British voices might put American people off the movie, you understand), and given some nice rewrites to appeal to a wider audience in the U.S.  The movie was a success in Great Britain but flopped in the U.S.
I cited two British titles rather than Japanese ones because the culture divide between the U.S. and Great Britain isn't as large as the divide between the U.S. and Japan, primarily because there is no language barrier between the UK and the US.  Even still, it was felt that the British properties MUST be changed to widen their appeal and in the process appealed to no one.
Now to be fair, there are occasions where an established series or property is adapted for U.S. audiences and does well.  The British comedy series Steptoe and Son was adapted and became the hit classic American comedy series Sanford and Son.  The American series started by more closely emulating its British father before evolving into its own entity.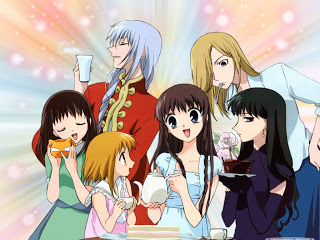 This brings me back to Fruits Basket's movie adaptation.  Again I ask, "What changes will be made?"  Will this film be set in Japan or changed to the US?  If it is changed to the US, then we can expect all the names to change as well and the so-called "adaptation decay" will begin in full force.
I think back to the US adaptation of the manga, which kept things very real thanks to the deft handling of the title by Alethea and Athena Nibley.  Not only was the manga published Japanese style (which had previously been thought to be a barrier to keep Americans from reading manga), but it retained all of the Japanese honorifics (another item believed to make manga inaccessible to American audiences) and brought a Japanese perspective to the English. Despite this, the manga became the cash cow for TokyoPop because the story was kept real and appealed across any divide, real or imagined.
So, since I don't want Fruits Basket to be raped into something alien to the source manga with a single movie (or even a set of movies), why not create a mini-series instead and do it right from the start?  This way, the amount of stuff that has to be scrapped would be reduced and that alone would improve the live-action version for me.
If you don't think this would work, I would point you to the 1980 miniseries, Shogun.  I have yet to read the original novel so I don't know how well it adapts the novel (I've read that it is a good adaptation as novel author James Clavell was heavily involved in the making of the miniseries) but Shogun keeps things VERY real starting with the complete filming of the miniseries in Japan to the hiring of a large Japanese cast to the retention of spoken Japanese throughout, including the use of Japanese honorifics when English is spoken in dialog.  In those pre-VCR days, the miniseries was so successful that when it was on the air, it is reported that local businesses saw a drop in business because everyone was home glued to their TV's.
So, to avoid massive changes and the trashing of major sections of the Fruits Basket manga, why not go for a multi-episode miniseries instead of a movie?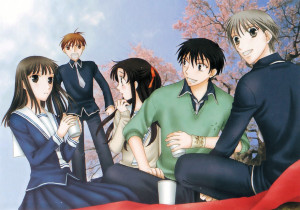 "But AstroNerdBoy, changes will have to be made even if they opted to make a miniseries rather than a movie."
Actually, I do understand this need as things that work on the written page do not always work when brought to the TV or big screen and so some changes are to be expected.  Indeed, if I were given the money and power to make a live-action adaptation of my favorite anime Tenchi Muyo! Ryo-ohki, there would be changes I'd make.  However, the changes I'd make would be to incorporate the materials from the novels, interviews, and doujinshi of Kajishima-sensei to allow for a better flowing storyline throughout.  (As an aside, I'd have three miniseries and three TV movies made to get the whole, canon OVA franchise.)
One would rightly point out that the anime adaptation of Fruits Baskets made changes to the source manga and the anime was very well received.  Some of the additions (the house cleaning with Saki-chan and Uo-chan springs to mind) were positive and fit perfectly with the series but other changes (the big one being the change to Akito-san and the entire curse) were not.  Indeed, I cannot watch the ending of the Fruits Basket anime because those changes bother me something fierce now. It did not bother me before the manga finished but once I read how the story was supposed to go, the adaptation decay becomes bad in the end.
Frankly, I'm surprised that this was licensed at all to be a live-action title.  I understand that Mr. Long obtained the rights from publisher Hakusensha, but considering how manga-ka Takaya-sensei has apparently prevented a second season/series of a Fruits Basket anime adaptation to be made due to her displeasure with the first anime adaptation, I'm surprised she went along with a live-action American adaptation.  Then again, I'm sure that if she were involved in this process, she was sold the same bill of goods that says, "we must change it for American audiences" and not knowing American culture, the Japanese usually agree.
We'll see how the live-action Cowboy Bebop comes out and that will give or take brownie points away from a live-action Fruits Basket movie for me.  Still, the very idea of compressing so much manga down into a single movie just does not inspire me at all and I'll have to hear a lot more positive things from non-Kool-aid drinkers before my mindset begins to change.