Cardcaptor Sakura Omnibus Vol. 2 Delayed Again…For the Umteenth Time!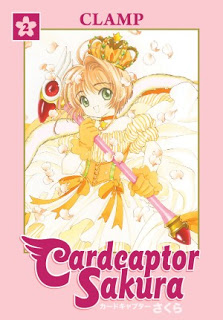 I received a bit of frustrating news today — Dark Horse is once again delaying the release of Cardcaptor Sakura Omnibus Volume 2, this time until August 9th. *_*
AAAAAUUUGGGHHHH!!!!!
Back in February, I ranted about how Dark Horse is notorious for constantly delaying releases of manga titles they have licensed. Well, they are nothing if not consistent.  Initially, omnibus volume 2 for Cardcaptor Sakura was to be released on December 21, 2010.  Then it got pushed out to June 1, 2011.  Then RightStuf has it listed as July 27, 2011 but Amazon has it now listed as August 9, 2011, which is what my e-mail alert also told me. *_*  I don't know what goes on with Dark Horse and keeping a release date, but their track record for deliverables in this regard is terrible.
So, I have to wait a couple more months for my manga, which in and of itself isn't a big deal (and maybe I'll get it earlier if RightStuf ends up being right). However, with Dark Horse now having Gate 7, I can't help but wonder if they'll be slacking on that as well. *_*   I just wish that Dark Horse could do like most other publishers and keep to a release date rather than screwing up my pre-orders.  As it is, I have to scramble around and fix things so that some other stuff I had ordered with this volume can now be released to me without being held up until August as well.