Pretty Guardian Sailor Moon Crystal – 05 Review
美少女戦士セーラームーンクリスタル
Bishoujo Senshi Sailor Moon Crystal
SPOILER Summary/Synopsis: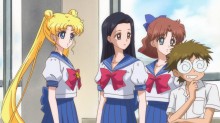 Usagi isn't paying attention and nearly gets run over, but is saved by a girl who turns out to be a transfer student to Usagi's school. As Nephrite puts a new plan in motion, Usagi hears her friends speak of the negative rumors surrounding the new girl, including her being kicked out of her last school for fighting. At lunch, the girl decides to escape all the rumor mutterings and eat outdoors near a flowerbed. Usagi joins her and samples her onigiri. Usagi is amazed at the girl's bento and praises her for it and more. The girl, Makoto, is pleased by this, but most pleased by Usagi seeing her as a cute girl. Usagi shows Makoto to the game center, where Ami joins them. It is here that Usagi decides Makoto is Mako-chan.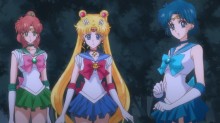 The trio check out the bridal shop where rumors of it being cursed are circulating, where the mannequin will steal your man. The trio pay Rei a visit at her shrine, where Rei senses something about Makoto. After Makoto heads home, she thinks about the senpai who rejected her, when she is captured by the enthralled Motoki, who works at the arcade. This is seen by Chiba, who pays Usagi a visit as Tuxedo Mask. Luna summons Ami and Rei, where the trio transform to attack the latest youma, but with no success. Nephrite appears and mentally works on Makoto, but when he attacks the Sailor Warriors, Makoto revives and Luna gives her a pen, where she transforms into Sailor Jupiter, killing the youma and forcing Nephrite to retreat. Luna then announces that Usagi is the group's leader.
Thoughts/Review:
I can't help but laugh at the action parts of this series. Seriously, it is so ludicrous as all the plots are the same — Queen Beryl is in a state; one of her minions has a plan; minion creates a youma; youma easily outwits established Sailor Warriors, but new Sailor Solider is able to overcome youma; minion escapes (somehow); repeat.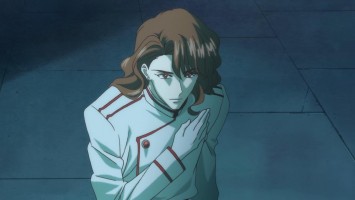 While the action stuff is totally laughable, I did like the part of the story where Usagi befriends the isolated Makoto. Sure, Makoto saving the sometimes brainless Usagi's life at the beginning of the episode helps, but the way Usagi won Makoto over to become friends felt real, considering the characters and situation.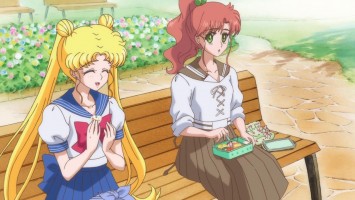 The backstory of Makoto and her unrequited love for her senpai was not something that I cared for that much, but that's just me.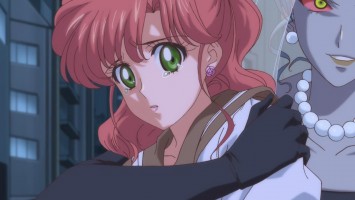 So now the girls are four, and I believe the next episode is another adventure of the foursome to have before Sailor Venus arrives.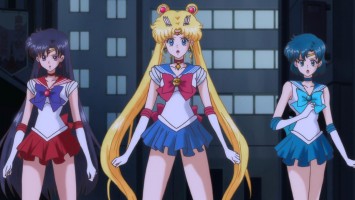 Considering Rei sensed something about Makoto, I have to pay attention if she's ever around Chiba and senses something. (I can't remember if this happened in the manga or not.) Not that it likely matters, since he's always involved. Heck, the only reason he's not the star is that this is supposed to be a shoujo series with a female lead. If it weren't for Tuxedo Mask, the Sailor Girls would be in a big heap of trouble.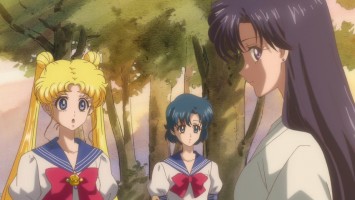 I was surprised that the youma in this episode could actually speak the English word "energy" properly. Usually, they pronounce it as "ene-ru-gi", but the seiyuu did it right. Kudo's to the Japanese on this.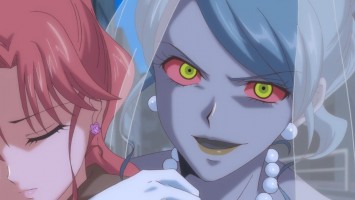 Otherwise, I'm not drawing anything really to discuss. Now to see if the next episode is out or not.