愛・天地無用! Ep. 04
Ai Tenchi Muyo! – 04 Review
SPOILER Summary/Synopsis:
Tenchi flees from his Student Council captors and races through the school in his boxers, holding his clothing, looking for a place to get dressed. Finding an old, abandoned part of the school, Tenchi changes, but in one of the classrooms, he hears the sound of pickaxes and then falls through a trap door.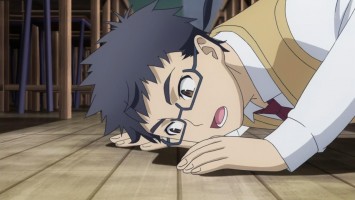 Proceeding down a tunnel, Tenchi discovers a massive excavation site, lead by Yuki, who's assisted by the timid Rui. As Tenchi observes, he thinks he hears Mihoshi's voice. However, his movements causes some small rocks and dirt to slide down and he's captured by Beni, who dresses like a female oni.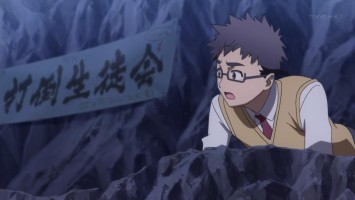 Yuki decides to see if he's a spy, so Tenchi is strapped to a table, stripped by Beni, a ball gag is put into his mouth, and then Yuki decides to go for Tenchi's goods as Rui squeals in embarrassment and Tenchi yells to try to stop it.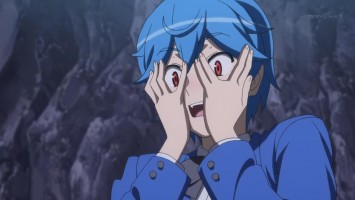 Thoughts/Review:
So, a tiny bit of plot, and some boring sexual jokes in this short.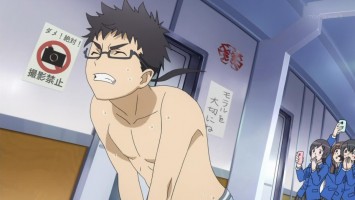 Plot-wise, for whatever reason, Yuki's faction is opposed to the Student Council, and they are looking for something to use against the Council, no doubt alien tech or the like. I figure it will be a crystal of some sort.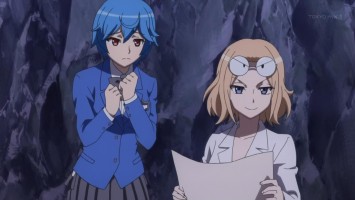 As to the jokes, we already had the jokes about going for Tenchi's noodle and giving it a tug (or whatever). Basically, Yuki's actions were more of the same, which just made my eyes roll.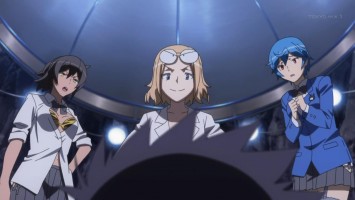 I did like that Mihoshi got a cameo, even if we didn't get to see her face.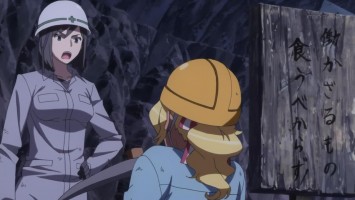 As to Beni, I wonder if she's supposed to be a real oni. There needs to be a Lum joke (Urusei Yatsura) in this series regarding Beni.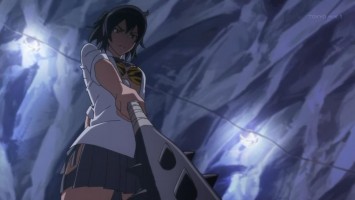 Oh well. Next episode isn't actually episode 5, but is a recap episode. After four shorts, I guess audiences need to be reminded of what's happened so far. As such, when I review episode 5, it will be the actual episode, based on the numbering here.