Another 'Grand Theft Auto' Anime Parody
Hey gang.
While we wait for UQ Holder spoilers, and while I get my home office ready to get new furniture so that I can start working from home, I thought I'd do a quick post, going back to the Grand Theft Auto parody table, this time featuring Black Lagoon.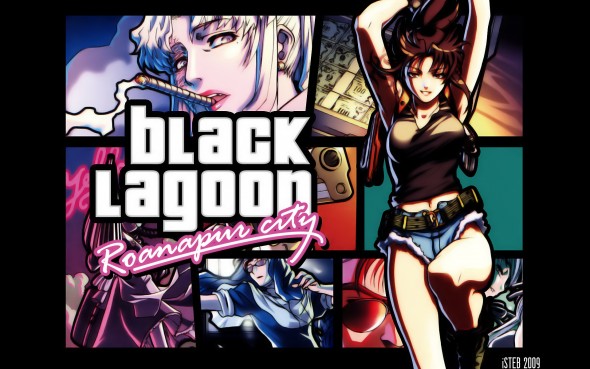 I've never seen Black Lagoon, though I am well aware of it. It has never been put on my list of things to watch, but then again, it has never been recommended to me in any fashion.
Well, I've got to get back to it. I've got a ton of work to do before my new furniture gets here, not to mention all the work I'll have to do after it gets here. But, it will be worth it since I'll be working from home. ^_^