Magical Girl Lyrical Nanoha ViVid – 10
魔法少女リリカルなのはViVid
Mahou Shoujo Lyrical Nanoha ViVid episode 10
SPOILER Summary/Synopsis: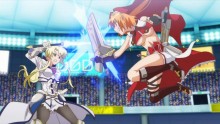 Sister Chantez goes to the ring with Sister Schach and Sister Sein. Victoria arrives with her butler, so Chantez shows off her cloning technique, but her attack does minimal damage. Chantez increases the number of clones to four and launches an even bigger attack, but again, it is minimal damage. However, Victoria is irritated by these antics and decides to unleash. Chantez increases the number of her clones greatly, but Victoria smokes them all, landing a massive attack on Chantez. Chantez has little life left, so Victoria quickly finishes her. Chantez is taken to the hospital ward, where Sister Sein is there. Knight Carim visits her as well as Victoria praises Chantez in her press conference.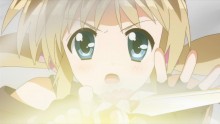 Corona first trains with Otto and is concerned about her upcoming fight with Einhart. Corona then continues her training with Nove. Corona reveals she knows that of all the members of Team Nakajima (Vivio, Einhart, Rio, and Corona), she's the weakest member. She wants to defeat Einhart and prove her worth since she has magic only she can do. She reveals to Nove something special she's been working on. Nove is not happy with this new thing Corona is doing since it puts a strain on the girl, but in the end, she signs off on Corona using it. At the tournament, Einhart is determined to end Corona before Corona can use Golem Create. She's surprised when Corona creates a single, giant fist that punches her and creates a dust cloud. Now out of Einhart's sight, Corona starts her Golem Create.
Thoughts/Review:
Tournament arcs are rather boring to me because it is almost always obvious who's going to win and who's going to lose. As such, tournaments merely become a place where characters can showcase flashy moves before winning or losing.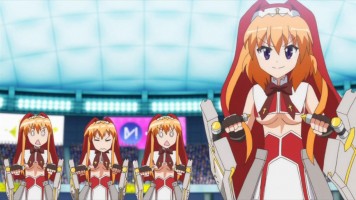 As such, the Magical Girl Lyrical Nanoha ViVid has lost much of its appeal. A little over half of this episode was dedicated to Sister Chantez and her battle with Victoria-ojousama. So we got the cliched ojousama and her butler stuff, including pissing said ojousama off so that she's forced to unleash.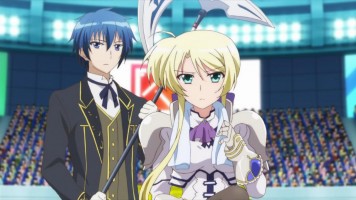 Sister Chantez gets a tiny bit of development, showing why she wants to do well in the tournament, which is a nice touch. However, I kept thinking, "Yeah, that underboob showing outfit doesn't seem like a good one to fight in, nor does it seem like one a church nun would wear." I sorta expected Knight Carim to say something since she's in charge of the Saint Church, but she didn't.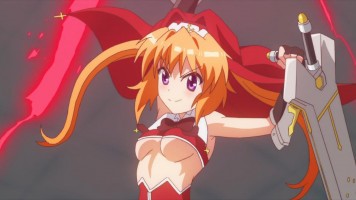 As to Corona, I already feel sorry for her. I know she's going to lose. You know she's going to lose. She knows she's going to lose. However, we're supposed to be happy that she will last longer than expected against Einhart, as evidenced by her getting that first hit to allow her to (apparently) summon a golem.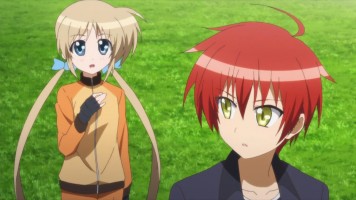 We finally got to see Nanoha again when she has her chat with Vivio over dinner about the tournament. Of course, no word on why she's NOT been showing up to see her daughter participate.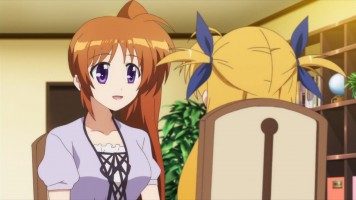 It was kind of weird that Vivio only has a cameo in what is in essence, her series. I don't want to make too much of that because I don't mind series giving focus to side characters and allowing them to shine. In this case, that would be Corona for the most part.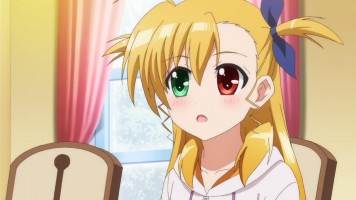 In the end, a disappointing episode, mainly because I'm just not a fan of tournament stories.