"Full Metal Panic!" about to return.
Hey gang! Wow. This month has seen the return of two old favorite anime titles. First was the announcement for Tenchi Muyo! Ryo-ohki OVA 4. More recently, the action-adventure (with romantic-comedy on the side) mecha series Full Metal Panic looks like it will finally get an anime conclusion.
For those who don't know, Full Metal Panic is set on an alternate Earth, where in addition to the Strategic Defense Initiative, President Reagan also had work started on the Armored Mobile Master-Slave System, or Arm Slave for short, mecha units. In this world where the Soviet Union still exists, there are rare humans known as the Whispered, who somehow have knowledge of Black Technology. One such Whispered is a Japanese high school girl named CHIDORI Kaname, who is targeted for kidnapping for her knowledge. The mercenary, anti-terror group Mithril learns of this and dispatches half Japanese/half-Afghani, seventeen year old SAGARA Souske to be her covert bodyguard at school.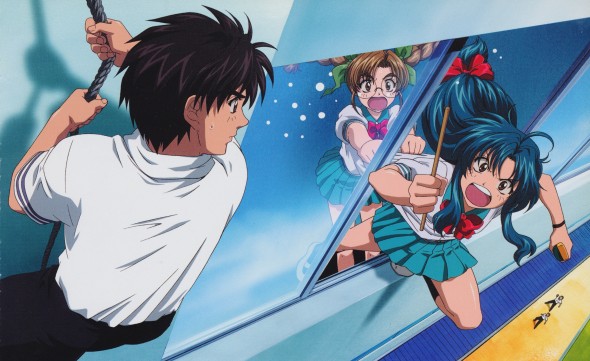 While superb at all manner of warfare, Sousuke has no social skills and thus causes Kaname lots of unintended problems at school while trying to protect her. However, once she learns of the danger to her life, she and Sousuke become closer, especially after sharing an adventure or two, though she still has to whack him with a harisen from time to time. So on one hand, you get the romantic comedy stuff between Sousuke and Kaname, which is mostly relegated to the Full Metal Panic? Fumoffu anime series (which is a really funny series, which is all but totally divorced from the main series, save for the characters) and the short story collections, but you also get this very interesting mecha, action-adventure title, which is what most of the original Full Metal Panic! anime is about, as well as the  entire Full Metal Panic! The Second Raid series (sans the OVA episode).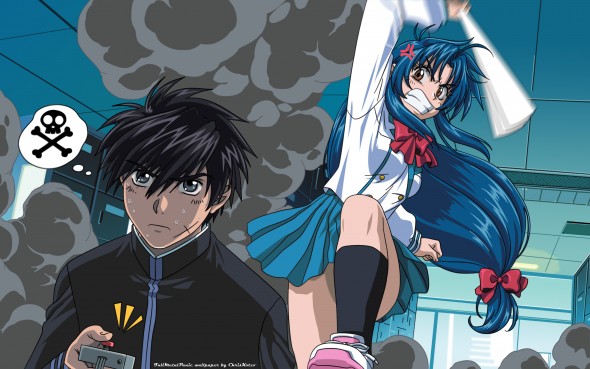 It is really hard for me to believe that after a decade since Full Metal Panic! The Second Raid ended, we are finally going to get to see the Full Metal Panic! story completed (the light novels from Gatoh-sensei having come to an end in 2011). I think it was in 2011 (or so) that we were teased with what turned out to be a fake announcement regarding the return of Full Metal Panic!, which lead to some folks putting the title into their "this season's anime" list with a remark signifying that this was a joke. Since then, anytime I hear rumors of the return Full Metal Panic!, I am always skeptical. However, with Gatoh-sensei involved in the announcement, combined with it not being April 1, I guess it is real.
One thing that has me very encouraged about this conclusion to the Full Metal Panic! is that Gatoh-sensei will apparently be writing the new series. My understanding is that he was involved at some level with the first anime adaptation, but he wasn't the writer and it shows since the first series, while good, is disjointed. Because the first series ended in a way that radically departed from the light novels, I'm told that Gatoh-sensei wrote the first part of Full Metal Panic! The Second Raid in order to get it back on track with the light novels. If he's writing the final series, then I'm pretty sure he'll be faithful to his novels and not feel the need to go off some other path.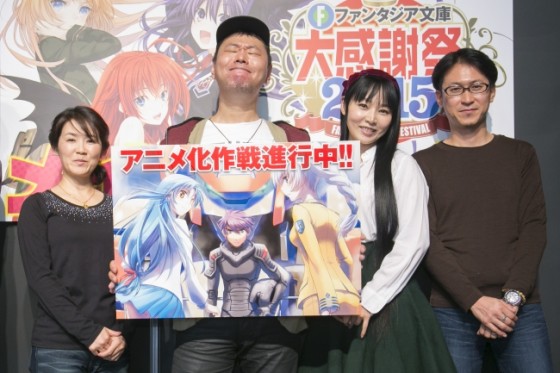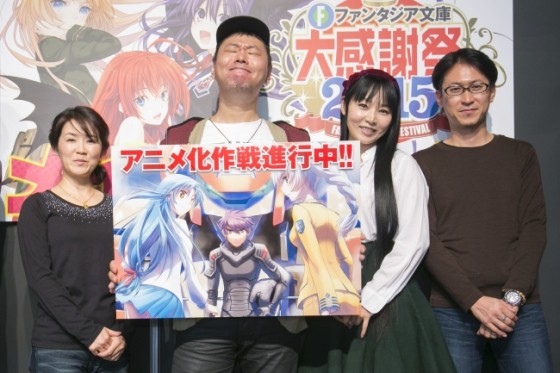 I've got all of my old ADV DVDs for Full Metal Panic! and Full Metal Panic? Fumoffu. I think FUNimation did Full Metal Panic! The Second Raid, but basically allowed ADV to do everything (which annoyed me when it came to the subtitles) I really need to break them out again sometime and rewatch them. I'm guessing that they have a ton of dust on them. 🙁
Hopefully, when the new series comes out, someone will allow it to be legally streamed.