Macross Delta 16
Macross Δ 16
マクロスΔ 16
SPOILER Summary/Synopsis: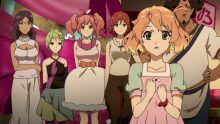 Thanks to the man he rescued, Hayate learns his father was a pilot. Makina and Reina convince the others to throw Freyja a surprise birthday party since she's 15 and middle aged. Hayate enlists Mirage to help him find a gift for Freyja, where they are followed by Makina, Reina, and Chuck. On the night of her birthday, Freyja is very happy about the surprise party. Mikumo shocks everyone by showing up and singing a special song for Freyja. Hayate arrives late, having procured snow machines so that Freyja can enjoy snow again.
Thoughts/Review:
I know this will shock some of you, but the music in this episode didn't make me cringe or feel out of place. Clearly, I must be in need of medical attention. 😉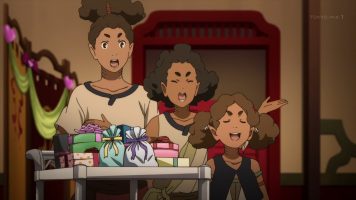 Freyja's acapella singing didn't bother me because it came off as practice singing, inspired by looking into space.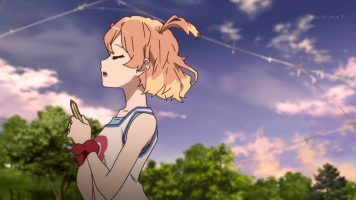 Mikumo's birthday song (actually sung in English) is rather nice, mostly because Mikumo is the series "bitch" character. Initially, I thought that the Japanese might have avoided the traditional English "Happy Birthday to You" song because of copyright crap, but that was resolved late last year and the song is officially part of the public domain now.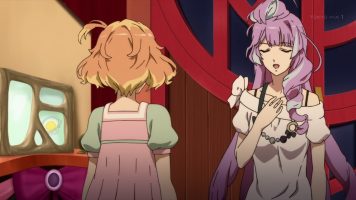 Then I remembered that the purpose of Macross Delta is to serve as an advertisement for selling music CDs. Dummy me. I really must be in need of medical assistance if I'm this slow.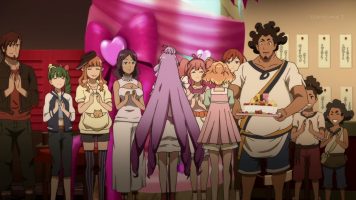 It is interesting to see Mikumo warming up to Freyja. Mikumo coming to Freyja's birthday party shows that continual warming. They have some kind of connection since only the two of them encountered Heinz via the ruins. I'm guessing that partially plays a role in Mikumo's shifting attitude.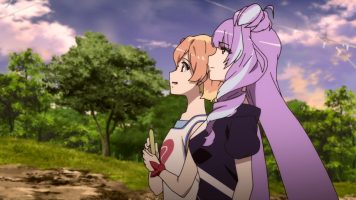 Freyja being fifteen now means she's roughly the equivalent of 40 years of age. If the folks of Windermere live to 30 and look old when they get there, shouldn't Freyja look older than she is? Yeah, I know — she needs to look like a teen babe waifu character. However, I couldn't help but think of this.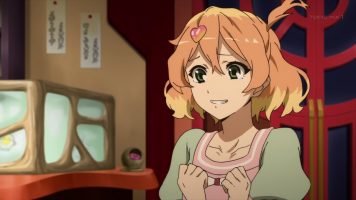 In the hideous love triangle, Freyja seems to have the upper hand, if you can consider someone (Hayate) who's unfazed by all the hot chicks around him to be able to give favor to one over another. I actually felt badly for Freyja and her earnest, "I love you" face. I swear, I think that set Freyja's death flag, which would then allow Mirage to pick up the pieces. I'm calling that now.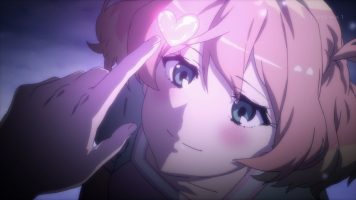 Still, as much of a moron as Hayate is, his gift to Freyja is pretty cool, no pun intended.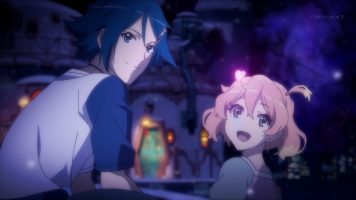 Speaking of Hayate, it now appears that his dad dropped the bomb on Windermere. 🙄 This smells so much of cliche setup, which is unfortunate. I still think the whole bomb thing on Windermere isn't quite what we've been shown.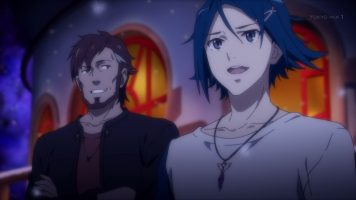 As to Mirage, I keep thinking, "So why are you attracted to Hayate in the first place?" Beyond the plot saying, "Mirage needs to be attracted to Hayate," I'm not seeing the reasons.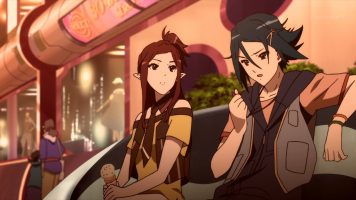 While the war took a back seat in this episode, Mikumo's plan is what I expected. She wants to use the ruins to counter Heinz's singing abilities. I'm sure she and Freyja, as long as Freyja is alive, will be able to do something.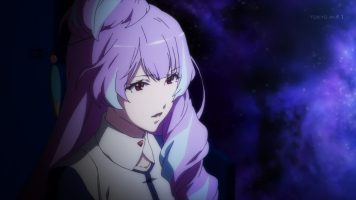 Finally, the Kaname x Arad ship is shown again. 🙄 That had been hinted at, but then she had to shift to Messer to try to make his death have more impact. Now that Messer is out of the way, Kaname and Arad can give the eye to each other. Whatever.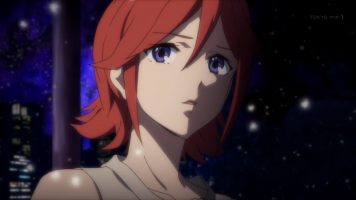 In the end, Macross Delta 16 mostly works as a character piece with music that didn't irritate me.