Macross Delta 22
Macross Δ 22
マクロスΔ 22
SPOILER Summary/Synopsis: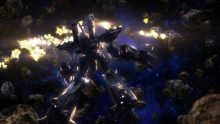 On Windermere, the Ariel Knights ponder events with Heinz while Cassim (Qasim) makes arrangements for apple saplings moved to his farm. Keith sees Heinz to see if Heinz is committed to Roid's path. Meanwhile, thanks to Mirage, Freyja rejoins Walküre to prepare for the next mission. Mikumo goes to the observation deck, where she's joined by Hayate. The two chat for a bit before coming to the mission briefing. Mikumo is now mentally prepared for what is to come. Captain Ernest gives Delta Squad and Walküre a talk before sending them on their way. Macross Elysion detaches from the artificial island and dispatches to Planet Randall, where they assist the surviving Voldor forces who've launched an attack.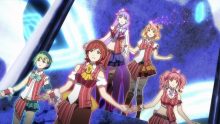 Windermere dispatches Bogue, Keith, and Hermann with their squads to reinforce their defenses. Delta Squad and Walküre attack Planet Alfheim. Cassim, Theo, and Xao dispatch there while Walküre attempts to open a portal to Windermere. Freyja's faltering singing causes problems, but her comrades get her to sing. Hayate starts losing control, but thanks to Mirage and Freyja, regains himself. The portal opens and Delta Squad and Walküre get to Windermere, tailed by Cassim, Theo, and Xao. Cassim expends himself trying to shoot down Hayate. He crashes. Hayate lands along with Mirage and Freyja to assist him, but he dies.
Thoughts/Review:
Good thing reader Rob C. alerted me to the Macross Delta Special that is out there. It explained things that happened in this episode.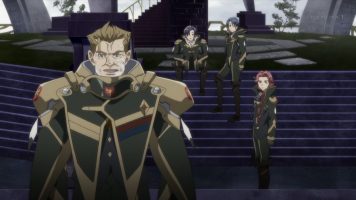 I recall back when the Dirty Pair series was new on TV in Japan. I asked my anime loving friend why Yuri and Kei wore skimpy outfits in combat situations. His response was that they has some kind of skintight barrier around them.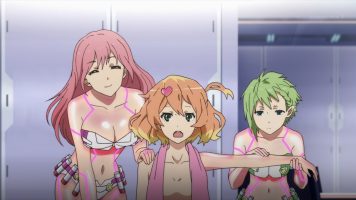 With Macross Delta 22, I see this joke actually brought to reality. We see Walküre slathering some substance on themselves as they prepare for the mission. In the Macross Delta Special, the explanation is that this substance creates a skintight barrier to protect them from projectile weapons and more. I admit that I chuckled over this.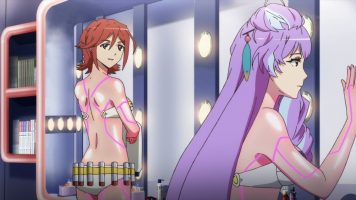 This episode contained a fair amount of melodrama. First, we still had the issue with Freyja and Hayate, showing them down (well, mostly Freyja).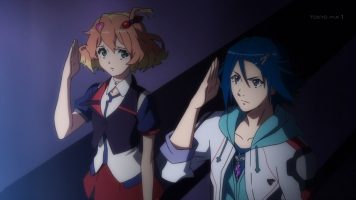 Then Mikumo is down, and shockingly, it is Hayate that gets her in gear.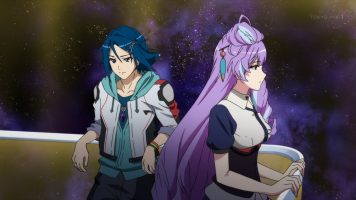 When we get to Randall, Mikumo-oneesan has to slap Freyja as part of the tough love to get Freyja out of her funk. Well, I call Mikumo an "oneesan," but as she told Hayate, she's the youngest member of Walküre at three years of age.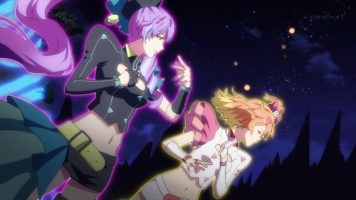 We get our cliched moment for Hayate to go out of control again, only to be saved by Mirage and Freyja. Yeah, whatever. Love triangle for the whatever. 🙄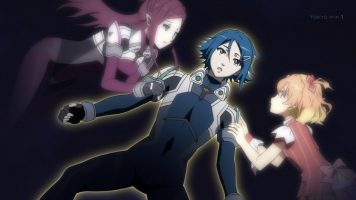 Speaking of Hayate, how lucky is he? The enemy doesn't attack Hayate while gets himself together. If that wasn't bad enough, Hayate decides to take a break from combat to visit Cassim's crashed craft. Then Mirage joins him. OK, the one half of the wonder twins may have been shot down, but still, you're on an enemy planet.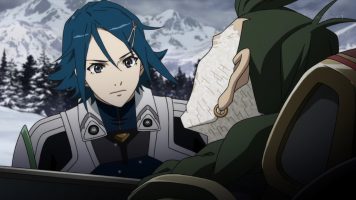 Cassim's death had no impact on me. His death flag was set from the start of the episode. But it seemed like he killed himself by doing his own version of going nuts.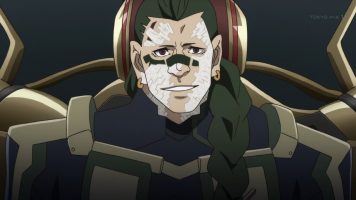 Finally, with four episodes left, I really have no feeling of things starting to come together from a story perspective. Ah. Silly me. I'm not watching a story. I'm watching a lengthy advertisement to sell music CDs. My bad. 😉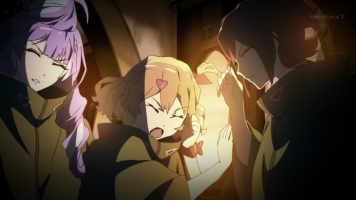 In the end, Macross Delta 22 does a bit of combat and ends some melodrama, but just feels like it is just going through the motions.