Fate/EXTRA Last Encore 01
SPOILER Summary/Synopsis: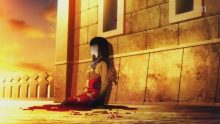 A female Master has her legs cut off and is dying. A Saber-class Servant (Nero) attacks a Buddha repeatedly, but loses and dies, as does the Master. Elsewhere, a guy named Hakuno is in class in a fancy classroom, learning about Servants and such. After class, he joins his friend Shinji and Shinji's girlfriend Misao. From one of the school walkways, they look into a courtyard, where a chess match is going on. The loser of the chess match is stabbed with a spear, so Hakuno goes down, wondering why he feels so much hate.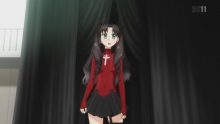 At the platform, he's joined by a girl named Rin, who helps him take the guy to the infirmary, currently staffed by a girl named Sakura. They place the guy into the last open bed. Hakuno's vision changes, but when asked by Rin, he denies there's anything wrong. Sakura wants to bury someone who's died, so Hakuno takes the body to Limbo, a building full of mystery and rumors as it holds an incinerator. He drops the body off a plank, where it disappears. He then has a vision of a city on fire.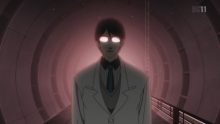 A man joins him, explaining things and that his vision is actually a childhood memory. A god named Moon Cell created this artificial paradise for them all to reside in. The man encourages Hakuno to ask "Angelica Cage" in this place his questions, but the man disappears as an announcer declares all survivors and NPCs will be purged as all selectees have been chosen. Hakuno finds Shinji and the two flee, but then Shinji repeatedly stabs Hakuno, leaving him for dead.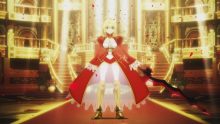 Exterminators come into the place and begin slaughtering students. This and Hakuno's hatred bring him back. Hakuno makes it back to Limbo, but a thing resembling Archer (EMIYA) attacks him and sends him down the abyss. He finds himself in what appears to be a ruined theater, with a sword in a small patch of grass and flowers. He wields the sword to defend himself, but is joined by Saber (Nero), who takes the sword from him and dispatches the Archer. She then asks Hakuno if he is her Master.
Thoughts/Review:
Just when I think the Fate muli-verse cannot get any stranger, along comes Fate/EXTRA Last Encore 01 to prove me wrong.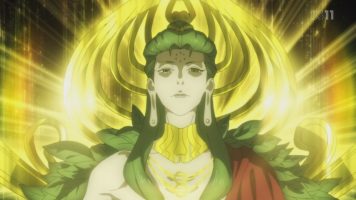 Some Fate/stay night Crew
I knew that this series would feature Nero-Saber as the main Servant and some new dude as the MC. What I didn't know is that we'd see Rin, Sakura, and Shinji from Fate/stay night in this weird world. And all three seem to be similar to their other incarnations that I've seen. Rin is still a bit haughty, but helpful.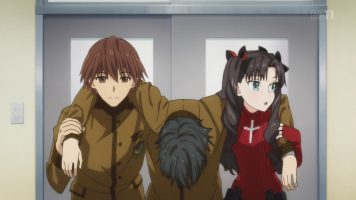 Sakura is still doing her "Senpai" thing. So I liked that, though the new character designs will take some time to get used to.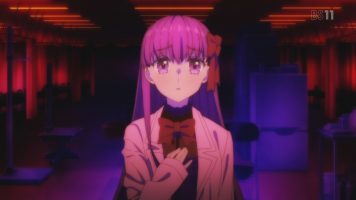 As to Shinji, he's still the same arsehole he always has been. However, I almost laughed out loud when he is shown to have a girlfriend in Fate/EXTRA Last Encore 01. However, who knows what Misao's true role will be, assuming she's even alive.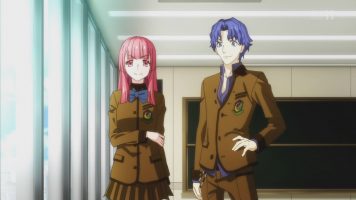 Just Weird
As I mentioned, Fate/EXTRA Last Encore 01 is not only strange, but weird and confusing. From watching this episode twice, it appears that Hakuno may have been a survivor of some terrible catastrophe on Earth, so he is allowed to "live" as a simulation inside some computer called Moon Cell. Apparently he doesn't have memories 'cause he had to have his vision of the fire and devastation explained to him.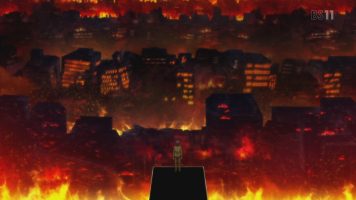 Within this Moon Cell, there's something called SE.RA.PH and Angelica's Cage and who knows what all else. Apparently, Moon Cell saved anyone capable of becoming a Master. However, it seems to put them all through the same things over an over. It seems that Hakuno had already come and wondered things, but didn't ask his questions in time.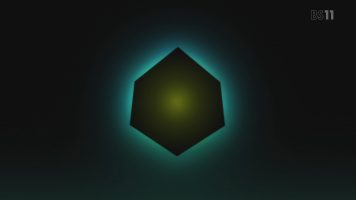 That said, hopefully this confusing mess will become less so over time.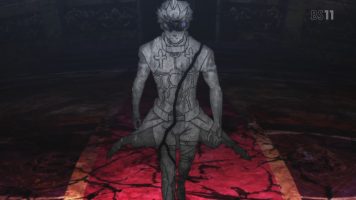 Saber-Nero
It was in Fate/Grand Order that I was introduced to Saber-Nero. I liked the character in the chapter she's introduced in (this was when I still bothered to go through the tedious, time consuming, mindless banter that passes for a story in the game), so I'm glad to see her in Fate/EXTRA Last Encore 01. I have not summoned this incarnation of Saber-Nero in the game, but I did manage to summon her bride form recently, which is pretty cool.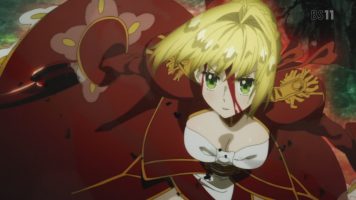 That aside, I'm looking forward to the latest "Saber face" in the franchise doing her thing. The confusing nature of the story makes me wonder what she was doing in the intro with that other Master in her failed attempt to beat that Buddha thing. Since this place they are at is on a lather-rinse-repeat cycle, I wonder how this affects Servants. I don't think I'd be smiling if I were a Servant, forced to go through all this again unless Servant memories are wiped as well.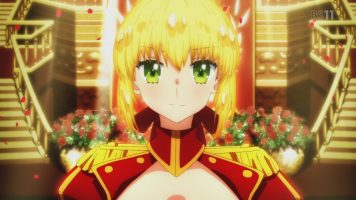 Final Thoughts and Conclusion
In the end, Fate/EXTRA Last Encore 01 is a bizarre, confusing entry into the latest Fate series in the franchise. Hopefully it gets better and hopefully, I can continue to episode-blog the series.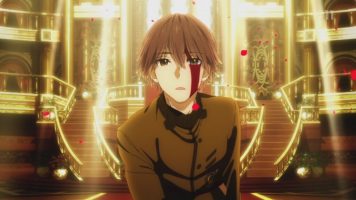 Update: I realized I didn't see the stuff after the ED. Kirei returns! Still confusing as all get out.