What I'd Like To See In A "Lupin the Third Part 6"
Having just completed watching Lupin the Third Part 5, I started thinking of what I'd like to see in a Lupin the Third Part 6 series, should TMS announce said title. And then I thought, "Maybe I'll just write these down." So without further ado…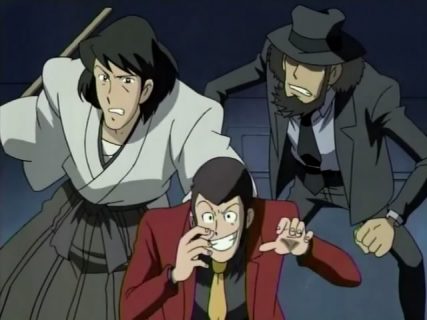 More Serial Episodes

Until Lupin the Third: The Woman Called Fujiko Mine, the Lupin III TV series were episodic in nature. The events of one episode had zero impact on future episodes. Likewise, the same can be said for the various TV specials, OVAs, and theatrical releases of the Lupin III franchise. When Lupin the Third Part 4 came out, we got two interconnected story arcs that were quite interesting. Then when Lupin the Third Part 5 came out, we got shorter story arcs, interspersed with some solo episodes. Here too, there were elements that linked all of the different stories to focus on a series theme.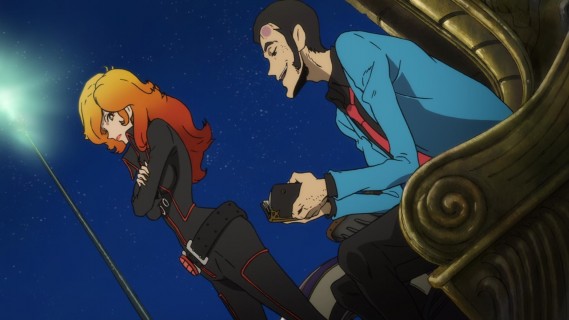 This serial form of story telling is much more interesting. As such, I would like to see Lupin the Third Part 6 continue this trend. Personally, I don't need single episode fluff stories or even tribute stories like we saw in Part 5. If they show up to give us a break, I won't complain. But the main thing is to have serial episodes telling story arcs.
Sequel Stories
I wouldn't mind seeing the writers creating a story arc that ends up being a sequel to some earlier Lupin III story. There have been many Lupin III stories were part of the premise of the story is that such-and-such happened in Lupin's (or one of the gang's) past, and now they they are dealing with the consequences of that. Heck, even the most excellent Lupin III Castle of Cagliostro uses this method of storytelling. We are given a flashback to see Lupin's previous attempt to get to the secrets of Cagliostro.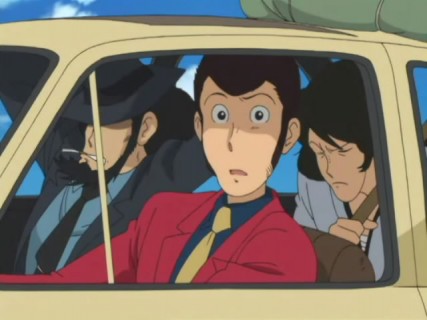 I'm not that versed on the various Lupin III stories, but I'm sure there are stories where further exploration of characters or events could prove most interesting.
Meaningful Rebecca Time
When it came to the Lupin the Third Part 4 series, I found the character of Rebecca to be a breath of much needed fresh air to the Lupin III franchise. For starters, she became Lupin's legal wife. This provided some interesting conflict between Lupin, Fujiko, and Rebecca. I like to think that in many ways, Lupin's whole relationship with Rebecca allowed the writers to have Fujiko behave the way she did in Part 5. And were Rebecca part of Lupin the Third Part 6, the writers could continue to explore Lupin's and Fujiko's relationship and have some fun to boot.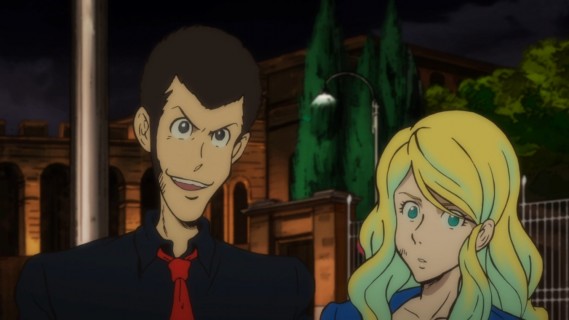 Not only that, Rebecca is a fairly competent thief in her own right. She and Lupin worked well together. While Jigen and Goemon have long expressed doubts about Fujiko, when it came to Rebecca, they are pretty cool with her. I think she would be a fun addition to Part 6, aiding Lupin in various ways in his adventure.
As an aside, I plan to watch and review the two Lupin III Part 4 episodes that were part of the broadcast release in Italy, but were reserved for BD/DVD viewers to purchase in Japan. So I have some Rebecca goodness to look forward to. ?
Bring Back Ami As Well
Ami's introduction in Part 5 was another breath of fresh air to the franchise. Here we have a teenage hacker girl who's got mad skills. She may not be a fighter, but not everyone in Lupin's gang needs to be. She's the ultimate support person, providing Lupin eyes and ears in the modern day sense.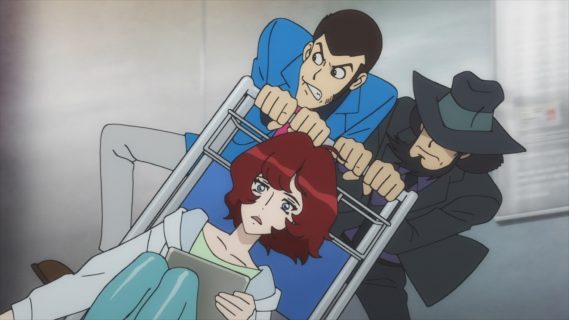 As such, I'd love to see her return in a Lupin the Third Part 6 series. I think it would be awesome to have Ami interact with Rebecca, seeing how both love Lupin. Ami learned a lot from Fujiko, and there are a few things she could learn from Ami. Plus, my mind reels at the thought of a well-written adventure starring Fujiko, Rebecca, and Ami. ? Heck, it would be fun seeing them have to rescue Lupin.
Bring Back Albert
At the end of Lupin the Third Part 5, Albert wasn't Lupin's enemy, but it was pretty clear that should the writers want to, in a Lupin the Third Part 6 series, Albert could be. We've already seen how he's one of the few able to go head-to-head with Lupin. And he's the kind of character where you'd never know if he is your ally or actually your enemy.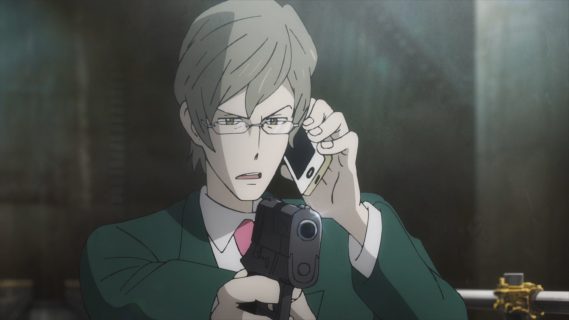 Plus, everything else aside, he kin to Lupin. And exploring a bit more of Lupin's family sounds very interesting.
Don't Be Afraid to Explore Other Characters
While the Lupin III Part 4 and Part 5 series have made good use of Fujiko, Goemon, Jigen, and Zenigata, I would love for the writers to do further character exploration of these characters. One of the nice things about Part 5's final arc is that we got an insight into how each of these characters relate to Lupin. And we could get even more of that in a Lupin the Third Part 6 series.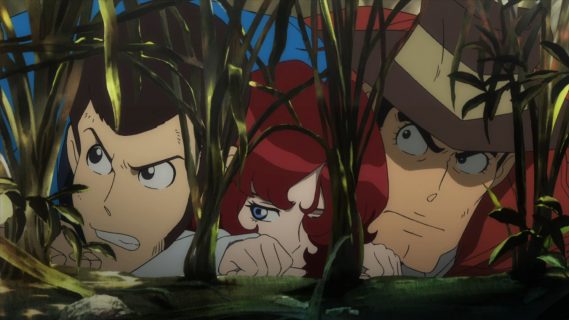 Also, I can't help but want to see a story where Zenigata and Lupin work closely together. I know they've worked together in the past, but I'd like to see a story where Zenigata makes a conscious choice to "bend" the law in helping Lupin so that they can overcome some greater crisis. At the same time, I'd like to see Lupin do something "by the books" to prevent Zenigata from getting into trouble. And then at the end of said adventure, Lupin and Zenigata could have a drink together where Zenigata says, "Come tomorrow, I'm coming after you again."
Gotta Get A "Lupin the Third Part 6" Announced First
Of course all of my blathering is moot if TMS doesn't announce that there's going to be a Lupin the Third Part 6 series. Although TMS made it clear that they are committed to more Lupin III stuff, it is possible that they may keep it to TV specials or OVAs. I hope not because a Lupin the Third Part 6 TV series is what I'm most keen to watch.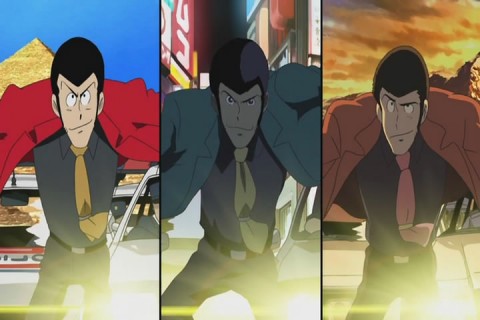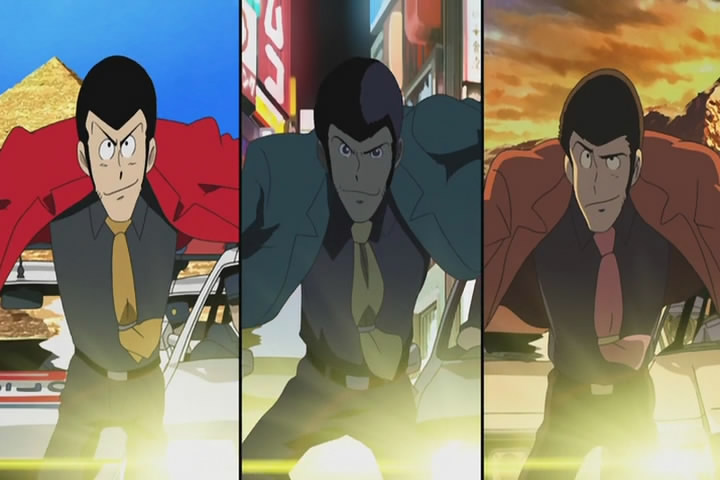 So if TMS announces a new Lupin the Third Part 6, what would you like to see in it? Let me know in the comments below. I'm always interested to hear what other fans have to say. ?