Lord El-Melloi II's Case Files {Rail Zeppelin} Grace note 06
Lord El-Melloi II's Case Files 06
ロード・エルメロイⅡ世の事件簿 -魔眼蒐集列車 Grace note- 06
SPOILER Summary/Synopsis
During his lecture, Waver has a flashback to Gilgamesh during the 4th Holy Grail Wars. Gray meets with Reines to discuss the Holy Grail War. Reines agrees to tell Gray what she knows. However, her price for this information is that Gray come with Reines on a clothes shopping trip. As such, the two head to the luxury department store in London–Carnac. At this Egyptian themed store, Reines has Gray try on many outfits, most with a 19th century design.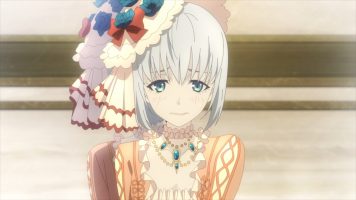 Luvia shows up in the dressing room area. Since she's the owner of Carnac, she gives Reines and Gray a tour as part of a girls' party. Luvia explains that the store was designed with Magecraft to make folks eager to spend money. As its new owner, she made some changes to the design. Gray sees a fancy notebook she wants to purchase for Waver. Reines tells Gray what she knows of the Holy Grail War.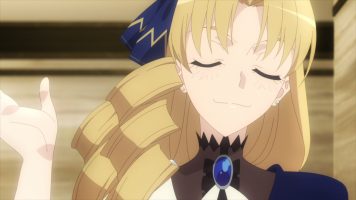 Suddenly, the trio find themselves within a Bounded Field of separated space. Reines produces a vial of liquid metal, which when poured out, turns into her maid, Trimmau. However, when Trimmau walks out the exit, she simply re-enters the room from another door. The trio employ Waver's deduction methods and decide this isn't a deliberate attack.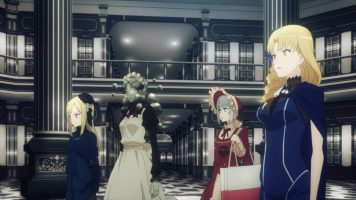 Luvia takes them to the center of her Magecraft modifications–a statue filled with gems. Egyptian-themed guardians emerge and attack, so Luvia destroys them. Reines has Trimmau smash the statue, and the quartet are returned to the real world. On the trip home, Reines explains why the store trapped them. Gray comes to Waver's office to give him the present. However, he reports the theft of his relic and invites her to come with him to a Mystic Eyes auction.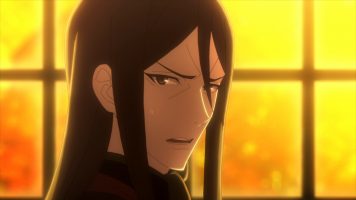 Thoughts/Review
For an episode that had very little of Waver in it, I found Lord El-Melloi II's Case Files 06 to be really enjoyable.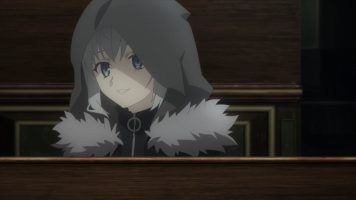 Girl's Party
One of the fun aspects of Lord El-Melloi II's Case Files 06 was that we got to get a little more about Reines and Gray. I rather enjoyed their outing. Reines really reminds me of Eva from Negima! with her personality. That came through quite strongly when she had Gray dress up in 19th century clothing.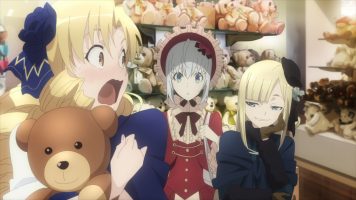 Luvia's return was a pleasant surprise. I got a kick out of the fact that she's the new owner of this luxury department store. And her making the store into a place to generate more revenue for herself cracked me up. And then the fact that she pulled wrestling moves on the automated security things was a hoot as well.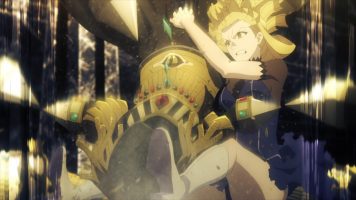 Noble Phantasm
I had mentioned in my previous review that Rhongomyniad is a Noble Phantasm in Fate/Grand Order. What I wasn't sure about was whether or not Rhongomyniad would be considered a Nobel Phantasm in this series or not. Fortunately, Lord El-Melloi II's Case Files 06 made that clear when Reines told Gray why the store considered her to be a rare treasure.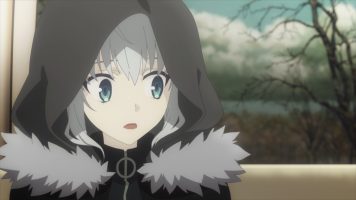 I admit, I get hung up on Nobel Phantasms being like an ultimate attack, thanks to seeing how they are done in the Fate/Grand Order game. Also, if you watch the various Fate titles, this is how they are usually portrayed. But Nobel Phantasms can be a physical item, not just weapons and armor.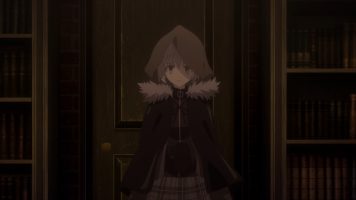 Final Thoughts and Conclusion
Let me wrap up my review of Lord El-Melloi II's Case Files 06 with some final thoughts.
We finally got the name of Reines' metal maid–Trimmau. We even got to see her being poured out to activate. Pretty wild.
I guess the pink-haired girl with the eye patch has a thing for Waver. She went underwear shopping for him. 😅
I continue to like how the Holy Grail War as a topic is such a central focus of this series.
Rail Zeppelin has now come into focus with this episode. So I'm curious to see how it goes.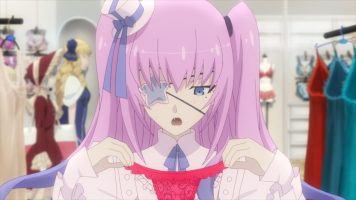 In the end, Lord El-Melloi II's Case Files 06 was a rather fun, enjoyable episode.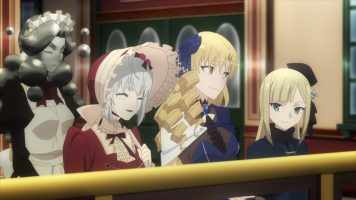 Today's self-promotion: follow me on Twitter! 😁