Akamatsu-sensei Worried About Foreign Regulation
A lot of stuff happened while I was on my road trip. I did notice that Amazon had started banning some manga and light novel titles because they no longer met Amazon's unclear standards. And in this vein, I more recently became aware of Steam banning a PG English port of a Japanese ero visual novel. I'll write about that later.
While reading up on this, I discovered that right when I started my vacation in June, Akamatsu-sensei (Love Hina, Negima!, UQ Holder) expressed concerns about foreign countries regulating anime and manga.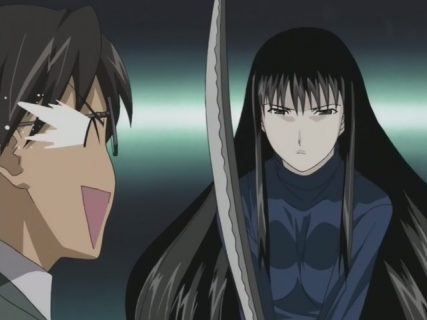 What Did Akamatsu-sensei Say
At the end of June, Akamatsu-sensei went to speak to the House of Councilors, which is the legislative upper house of the National DIET of Japan. And he reported back on what was discussed on Twitter.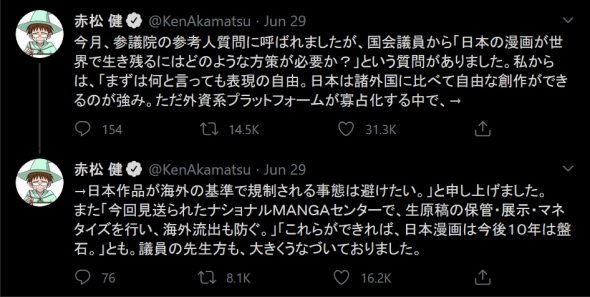 Crunchyroll translated the first Tweet as follows:
This month, I was invited to participate in a House of Councilors witness questioning session, but instead, a member of the DIET [Japanese government] asked me, 'What measures are needed for Japanese manga need to survive in the world?' I replied, 'First and foremost, freedom of expression. Compared to other countries, Japan's forte is its freedom of creativity. However, with foreign platforms becoming more and more dominant, I would like to avoid a situation where Japanese works are regulated by foreign standards.'
Google Translate provided this as the translation of the second Tweet.
→ I want to avoid situations where Japanese works are regulated by overseas standards. ". Also, "At the National Manga Center, which was sent off this time, raw manuscripts are stored, displayed, and monetized to prevent them from leaking overseas." The teachers of the members of the Diet were also very nodding.
Basically, Sensei wants the government to create a National Manga Center to store and exhibit manga works, to include the rough drafts and raw manuscripts. And the members of the DIET agreed with him.
"Japan Must Change"
When I lived in Japan, an anime like Ranma 1/2 was shown in the late afternoon, topless nudity not withstanding. Shounen manga titles could have the same thing. (An example of this would be the first volume or two of Inuyasha). And I admit, as a Westerner, it was shocking to me. I remember hearing about Western pressure on Japan to stop this kind of thing back then.
So today, TV releases of anime are edited/censored to not have nudity or the like. In manga magazines, content may also be censored. However this content is provided in the DVD/BD release for anime, or the tankoubon volume for manga. HOWEVER, when American distributors license said products for Western audiences, they often feel compelled to change things for said audience.
It isn't just some Christian conservative puritan push either. Back when I lived in Japan, that was probably more the case. And there are still some outlying politicians on the right who'd advocate this. (I may do a post on this in the future.) But the cancel culture that's on Twitter and other social media platforms isn't coming from the right.
And in the case of anime and manga, someone (whom I will not name so as not to make it personal, but who's politically VERY leftist) from Viz  stated earlier this year that conversations between Japanese publishers and Western distributors would happen. Why? Japan needs to change its anime and manga (and subsequently, game) content to meet Western "standards". No wonder Akamatsu-sensei is concerned.
My Thoughts
There's a lot of NASTY stuff that comes out of Japan. I think folks who create this stuff or enjoy this stuff may not be all there in the head. Nevertheless, because it is in a game, manga, or anime, my thought is, "To each their own. No actual people are being harmed here, so its none of my business."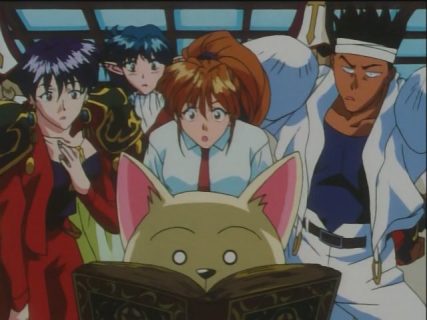 And in my own experiences, I've admitted to being VERY uncomfortable with the Fate/kaleid liner PRISMA☆ILLYA series. The ecchi content there is something I really don't like, although the story (and some of the humor) are pretty good. And yeah, I wish the ecchi content wasn't there so I could then buy the series. After all, it doesn't need to be ecchi at all to accommodate story needs.
However, I would never tell the Japanese they MUST change to make me feel more comfortable. And I would never look down on folks who have no problem with the ecchi content that makes me feel unclean. Had the series actually crossed the hentai line, I would have stopped watching for sure. As it is, I vote with my wallet and just don't buy a physical copy of the title.
But alas, there are folks on both sides of the political isle who feel the need to interfere and regulate things in Japan. As such, I'm already opposed to Western distributors banning or censoring things so as not to run afoul of a Twitter mob. But I'm even MORE opposed to the notion of literary colonization of Japan to force them to adapt to Western ways in manga, anime, and games.