Princess Connect! Re:Dive 13
プリンセスコネクト!Re:Dive episode 13
SPOILER Summary/Synopsis:
Kokkoro is puzzled at her location. Pecorine enters and says it is Landosol Castle. She admits to being the girl in the portrait–Princess Eustiana von Astraea. Pecorine explains that she was sent on a journey to get in touch with the people in order to make her a better queen when the time came. However, after she returned home, no one remembered her. Further, Karyl's queen had taken Pecorine's true name. She's forced to escape and go on another journey, where she met the members of Gourmet Guild.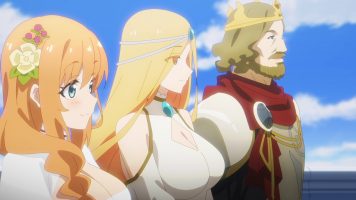 Kokkoro has a greater understanding of Pecorine. Karyl, who'd been eavesdropping, decides to battle the giant, Mask-Shadow, but cannot defeat it. Pecorine enters the battle to help while Kokkoro provides support. Elsewhere, Yuuki with the leader of Labyrinth, who gives him an info-dump and helps him unlock his powers.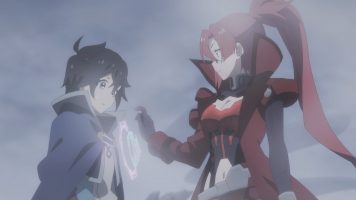 Outside the city, Nightmare, the guild attached to the palace, are investigating the Mask-Shadow attack. Christina arrives and is revealed to be the Vice Captain. She challenges her fellow members to ask why in a human realm, a non-human is on the throne. Meanwhile, Labyrinth's leader sends Yuuki to the combat zone. After Pecorine and Karyl attack the Mask-Shadow, Kokkoro gives Yuuki a stat boost and he defeats the monster.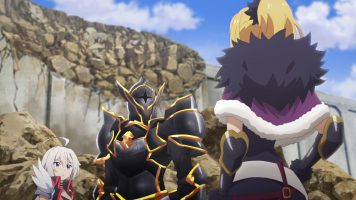 The group is unceremoniously teleported back to the restaurant Pecorine works as a waitress at. After a celebration, life returns to normal. Pecorine gets her guildmates to go out on another food adventure.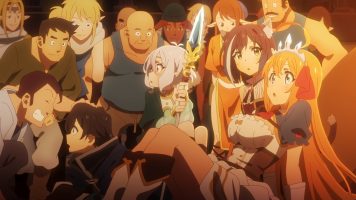 Thoughts/Review:
And so this anime series comes to a dramatic end with Princess Connect! Re:Dive 13. But never fear, a second season has been ordered to hopefully address what the finale did not.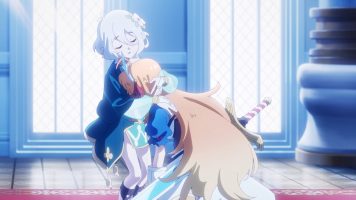 Pecorine's Tale
I had previously speculated that Princess Eustiana might be Pecorine's mom. But as we found out in Princess Connect! Re:Dive 13, that was not the case. I honestly didn't expect Eustiana to be Pecorine because as I previously pointed out, no body recognized her.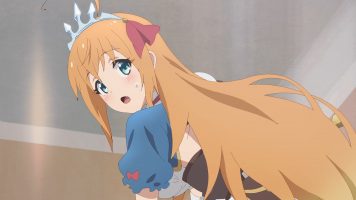 The episode did go a long way in explaining things. For a start, it informed us as to why Pecorine started a journey and why she was still on a journey. It also explained why Karyl is so committed to her leader. The cat woman has apparently cast a spell that caused everyone to see her as the real Princess Eustiana. So no one recognizes Pecorine as her true self.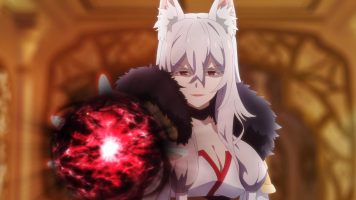 I think my only issue with Pecorine's story is that she gives no indication as to her pain. Yeah, I get that some folks are good at hiding their pain. But outside of the previous episode, there's been no indication that Pecorine is anything more than a powerful female warrior with a powerful appetite (thanks to her magical gear) and a very positive attitude. I would have appreciated a bit more indications other than Pecorine hugging those she cares for.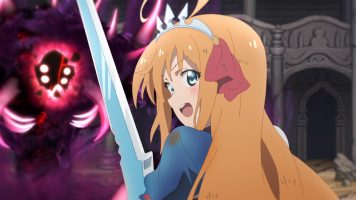 Final Thoughts and Conclusion
I'll write up a series review later. In the meantime, I'll wrap up my review of Princess Connect! Re:Dive 13 with some bullet points.
It is weird to me that there's a guild of sorts named Nightmare that's attached to the Royal Palace. I suppose this is due to the game mechanics and such.
Also, I was amused to find Christine is a part of Nightmare. She's just been some character who seemed to wander the earth, looking for challenges. But her being part of the Palace guard does explain why she was willing to help when we saw her earlier.
Yuuki finally gets to be a hero rather than a childlike thing.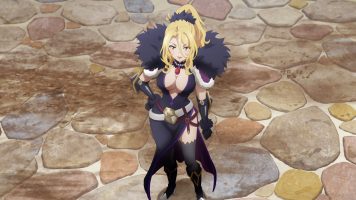 In the end, Princess Connect! Re:Dive 13 is a dramatic conclusion to the series. However, it leaves a number of things unresolved. But since a second season has been announced, we have that to look forward to.