Lupin the Third Part 6 – 12
Lupin III Part 6 12
ルパン三世 PART6
SPOILER Summary/Synopsis:
After the explosion at Lord Faulkner's office, Lupin meets with Albert. Albert is determined to get the Raven treasure. However, Fujiko's gun causes him to let the pair go. Meanwhile, Holmes makes a discovery. He has Lestrade show him Lord Faulkner's effects. Holmes deduces that the cheap ring of Faulkner's is actually a key.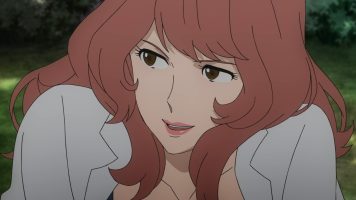 Elsewhere, Interpol officially removes Zenigata from pursuing Lupin. As such, Zenigata quietly decides to stay in London. Yata realizes Zenigata's plan and also stays. Meanwhile, Lupin's gang pack up and move out to stay ahead of the police.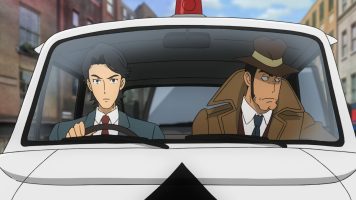 That night, Eliot from MI6 uses the ring to gain entry into a secret, Raven storehouse near London Bridge. He's tailed by Holmes, Inspector Lestrade, and Lily. Lupin saves them, telling them Raven's treasure is his. Lupin tells Lily that Eliot killed her father and the others. Fujiko arrives with Zenigata. She makes her claim on the treasure.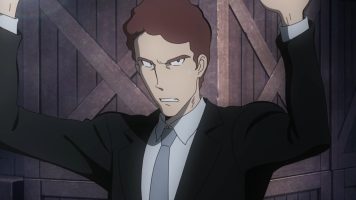 Zenigata is quickly put out of action, leading Holmes and Lupin to duke it out. Lupin shoots Holmes, causing Lestrade and Lily to rush to his side. Lily suddenly remembers Lestrade as the man who murdered her father. Holmes reveals he's uninjured as he and Lupin had arranged this to nab Lestrade. As such, Lestrade has a couple of bombs that he threatens to use.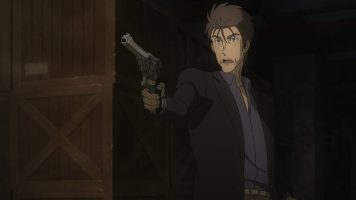 Lupin reveals that the Raven treasure was actually unexploded ordinance from World War II. Raven had simply gathered it and strategically planted it with the threat of exploding it if their demands weren't met. However, over the years, Raven became fractured and due to its ultra secretive nature, when the leadership died out, underlings like Lord Faulkner and Lestrade had no clue the organization was effectively dead. Lestrade commits suicide after sending an apology to Lily. Lupin reveals why he helped Lily.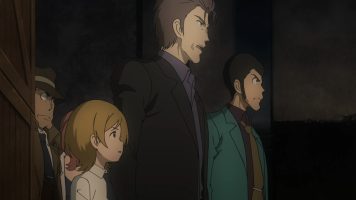 After Lupin and company leave, Holmes gives a press conference. A teen boy named James Moriarty introduces himself to Holmes. Moriarty then pays Lupin a visit with a warning not to interfere with his business. Lupin tells the others that Moriarty is an old acquaintance of his.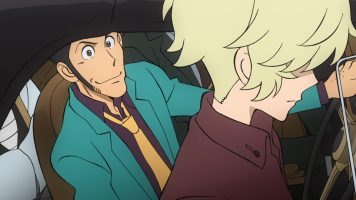 Thoughts/Review:
And thus with Lupin the Third Part 6 – 12, we end the Sherlock Holmes saga of this series.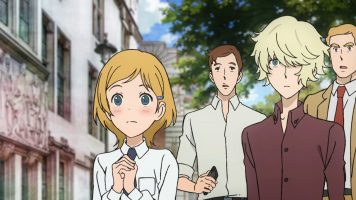 Lestrade the Villain
In my review of the previous episode, I mentioned the fan theory that Inspector Lestrade was the villain. I hoped this was wrong, but Lupin the Third Part 6 – 12 proved them right. The writers played it until the end though. They had Lupin and Holmes point to Eliot as the villain.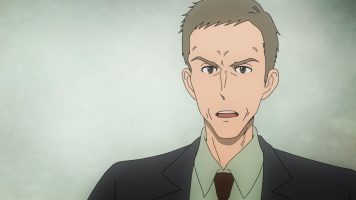 But then, Lily has a convenient memory restoration and "it was Lestrade all along!" I'll admit, I didn't want this to be the case. After all, Inspector Lestrade is in several of the classic Sherlock Holmes stories (and subsequent adaptations staring Jeremy Brett that can be scored on Amazon.com).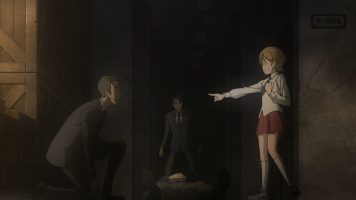 Kind of Weak Series So Far
I gotta say, after a strong start, the first half of Lupin the Third Part 6 ended up as rather weak to me. The main problem is that rather than stick to a single story, they broke it up with rubbish. I guess TMS didn't have enough story for 12 episodes, so they start things off with the main story, then go off an have mostly dumb stories with no bearing on the plot. And then come back to finish the main story with Lupin the Third Part 6 – 12.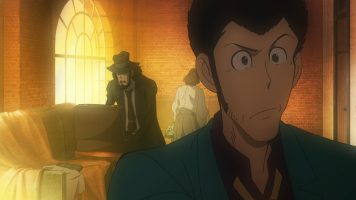 Goemon suffers the most in this series. There's practically nothing for him to do other than clear a roadblock or cover an exit. But its not like Jigen as a great deal to do either, though the writers did give him an episode with "Lily".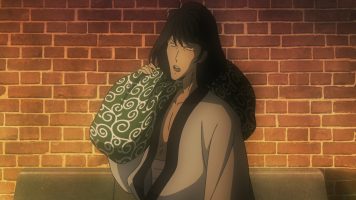 The writers brought back Albert, making me think he'd play a significant part in the story. He doesn't. He's just there 'cause "reasons". I'm not opposed to him having a cameo, even an extended one. But if all Albert was going to get was some cameos, I personally would have rather seen Rebecca get one. It would have been pretty awesome if she'd gotten the drop on Lupin when it came to the Raven treasure.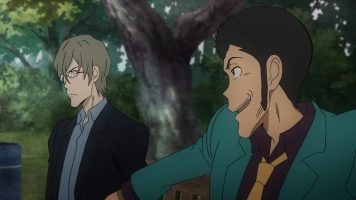 And when it came to the Raven storyline, I had to laugh at the absurdity of it. You have some scary organization so powerful and secretive, none of its members know it actually died in the 1990s. Lestrade is supposed to be an intelligent police detective. So why's he so dumb not to notice something was wrong with Raven?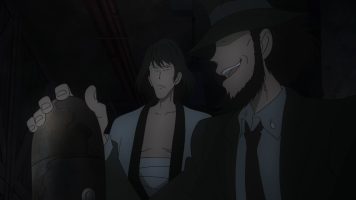 Final Thoughts and Conclusion
In the end, Lupin the Third Part 6 – 12 wraps up the Sherlock Holmes story. I guess it is fine for what it is. While it does drop James Moriarty at the end, after much reflection, I kinda don't care. After all, I doubt he shows up in the second cour of the series. And I doubt we see Holmes again. But it does look like we'll see a bunch of women I care nothing about.