Status Report
Hey gang. It is kinda frustrating for me to not be able to do what I'd like to do at times. When I quit playing Marvel Strike Force, I did get back a ton of free time. But with tax season in America being what it is, I am just busier than busy. Plus, there are a lot of other things going on behind the scenes at work which further complicate matters.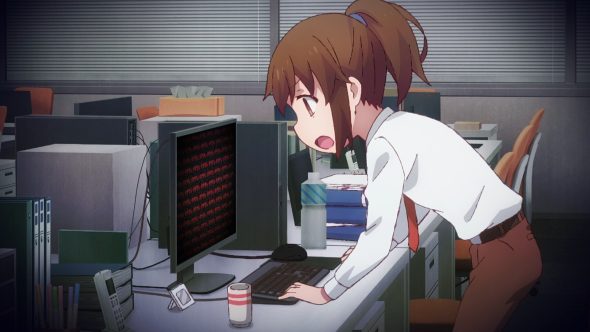 Still, I am thankful to God to have a job. I do get paid for my efforts, both in salary and in bonuses (minus taxes and massive inflation). So while I may be tired, and while I may be behind in watching anime or reading manga, it could be worse.
Anyway, because folks pay to see me stream, I will try to do a Borderlands 3 Twitch stream on Saturday evening (7pm MT — https://www.twitch.tv/astronerdboy). Feel free to swing by and talk anime if you want. I'm pretty sure the Monday stream will again be canceled due to working my day off. Of course, you can always watch my drivel on YouTube. Here's the latest Borderlands 3 episode. (The game is more fun than I ever imagined it could be.)
I still plan to do a series review for Lupin III Part 6 and Princess Connect! Re:Dive Season 2. And of course, I'll watch the new episodes of the adorable anime titles Spy×Family and Miss Shachiku and the Little Baby Ghost (man, I hate that title).
Well, I have to get finished with work so I can try to grab a few hours sleep. Thanks all of your continued patience and support!