Mangaka AKAMATSU Ken Wins Seat in Diet's Upper House
Well, it is official. AKAMATSU Ken-sensei, the creator of A.I. Love You, Love Hina, Negima!, and UQ Holder, is now a member of Japan's Diet Upper House. Sensei had this to say on Twitter after winning the election.
20時すぐ、参議院議員普通選挙にて報道各社から当選確実が出ました。
この当確は、漫画家初の国会議員の誕生を意味します。日本が変わる!と思います。
私に期待して投票してくれた有権者を裏切ることのないよう、また「全国民の代表」に恥じぬよう、しっかりと公約の実現に取り組んでまいります。

— 赤松 健 ⋈ 参議院議員(全国比例)候補者 (@KenAkamatsu) July 10, 2022
All of Akamatsu-sensei's policies are listed here. Purplemonkey111 did a rough translation in order to briefly summarize Sensei's policies. (If you go to Akamatsu-sensei's policy page, there are more details and even drawn outlines.) So I thought I'd take a look at these five main policies that got him elected. The quotes are from Purplemonkey111.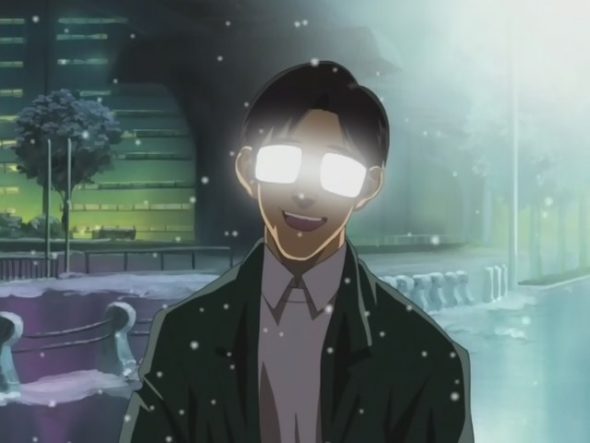 Policy 1
Freedom of expression. He is against more strict censorship of anime, manga, and game depiction because there are already laws against real child porn, while ACG (Animation, Comics, and Games) contents are not real, so it's not right to punish the creators when there are no real victims.
This one will probably make a lot of folks twitch. And I'll be the first to admit that I didn't care for Akamatsu-sensei's ecchi loli content in his various manga works. But as a libertarian, while I may not like lolicon or shoutocon hentai/ecchi works, no real people are harmed. Thus I will simply avoid looking at said works and have done.
But this doesn't just extend to loli/shouta stuff. I've no doubt that some folks getting the vapors about that kind of hentai have no problem fapping to JK (high school) hentai stuff, especially of the official English versions pretend the characters are 18, when they aren't.
Fight against outside pressure to censor ACG.
This is a big one. A lot of the pressure to add additional censorship to Japanese products is coming from the West. And that doesn't mean just to porn. Anything deemed "problematic" is causing woke, Western (primarily American) publishing folks to push Japanese publishers into changing ACG to fit woke standards. I want Japan to resist this!
Policy 2
Improve Japan GPD via exporting of Japan anime, game and manga. Cracking down on pirate anime and manga sites. Promote esports and pro gaming scene in Japan.
Akamatsu-sensei has long been a proponent of shutting down pirate anime and manga sites. After all, during the days of Negima!, the Chinese and Koreans would have scanlations up days before the manga became official. And for a time, even English scanlations could appear before publication. As such, Akamatsu-sensei pushed to have Japanese laws changed to crack down on posting Japanese raws to sites as well as cracking down on those who download it.
My only concern here is that Japanese anti-piracy efforts will go too far. Japan has already hit a few YouTube channels for simply showing anime clips or passes of manga pages as the YouTuber talks about said stuff, usually in a positive light. But Japan doesn't have a "fair usage" element in law (as I understand it). Frankly, I think there should be.
The esports stuff in Japan (or the US) is one I have zero knowledge of, and even less interest in. 😅
Policy 3
Protect creator and fan creations. Doujins, cosplays ect. will not be considered illegal nor will the creators be sued for copyright infringement.
As I understand it, doujin works have always operated in a gray area in Japan. Obviously, they've been tolerated, otherwise you wouldn't have the twice annual Comiket event in Japan. (To say nothing of the lesser, doujinshi events.)  But considering how Japanese copyright owners have started cracking down more, it appears Akamatsu-sensei wants protections for doujinshi and cosplayers codified into law.
Offer health benefits and better pay for freelancers in anime, manga sections. Have better health coverage for mangaka, and other ACG industry people.
This part is pretty self-explanatory. There has been a ton of talk about how Japanese animators are worked to the bone and paid very little for it.
Create an archive for all ACG creations. Allow out of print, or no longer copyrighted books to be available as free.
I really like this proposal. By creating an archive of anime, manga, and games, nothing gets lost. And if publishers let something go out of print and no longer feel like publishing it, then yeah, allow folks to access it for free. No longer copyrighted works should be a no brainer, as public domain rules would seem to apply.
Policy 4
Improve Japan's technology. Put more focus on computer, and programing, AI research. Start a more advanced space program. Improve and standardize network infrastructure. Allow immigration to bring in more experts from overseas.
Akamatsu-sensei has long been a technology buff. This is frequently reflected in his manga works. I find it interesting that he wants more gaijin in who can help make Japan's technology and space programs even better.
Policy 5
Have games, anime, and manga do educational programs to educate children, and encourage them in those fields. Improve children literacy. Promote computer engineering, and IT fields for children.
Obviously, this closely relates to his fourth policy goals. Nothing bad here.
Promote work from home, and distance learning.
I guess the "Dread C" taught Akamatsu-sensei a thing or two about having to come into an office.
Censorship in Japan — More Than You Know
The Broadcast Ethics and Program Improvement Organization (BPO) in Japan has been strong in increasing censorship of Japanese programs on TV. In addition of cracking down on fanservice in anime, one area of crackdown is on "batsu game" comedy material, as well as other, "violent" comedy stuff. A batsu game is one where folks in the program are punished for things, such as laughing out of turn.
This past January 2022, the comedy show Downtown no Gaki no Tsukai ya Arahende!! canceled its annual batsu game "Don't Laugh" episode due to BPO rule changes. For those who don't know, the comedians of this show are not supposed to laugh. Then other comedians or celebrities come in and do things to try to make them laugh. Anyone who laughs gets punished. Their most famous punishment game in the West is "Silence in the Library", which MTV attempted to make a show about.
I found the punishment games to be hilarious, though sometimes a bridge too far. (The testicle slapping machine comes to mind.) But even things like Takeshi's Castle would likely be considered too violent. Maybe Akamatsu-sensei can turn that around.
That aside, I do wish Akamatsu-sensei the best in his new, political career.