Spy×Family 16
SPOILER Summary/Synopsis
Twilight notes that Yor has been coming home late recently, and she has injured fingers and hands. Anya probes Bond's mind to see the future, where Yor is crying. Unbeknownst to them, Yor has been taking cooking lessons from a reluctant Camilla. Her boyfriend Dominic talked her into it. Considering how bad Yor is at cooking, Dominic invites Yuri over to sample Yor's creations.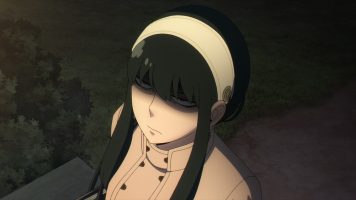 Yor buys way more stuff than she needs to make minestrone. She makes a bloody mess trying to peel potatoes with a peeler, and slices up Camilla's cutting board along with the vegetables. When she's done, she has a toxic stew that Yuri vomit-eats. However, it knocks Dominic and Camilla out.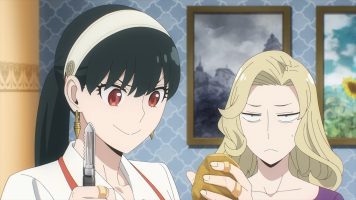 Camilla has the siblings recall something their mom made when she was alive. The two remember a stew, served with a fried egg. Camilla and Yor attempt to recreate this, and Yor makes something edible. With a bit of sour cream, it is perfect. Yor comes home and makes it for Twilight and Anya. The meal impresses the pair, but Yor's next dish knocks them out.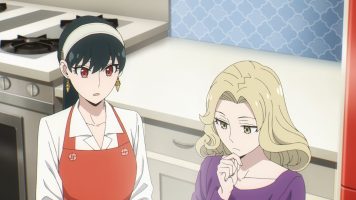 Sometime later, Franky asks Twilight to help him ask out a girl named Monica, who works at a cigar club. Twilight reluctantly helps Franky prepare. The next day, Franky attempts to ask her out. However, he is utterly rejected and gets pity from Anya after she reads his mind. Franky goes to a bar to forget, so Twilight joins him.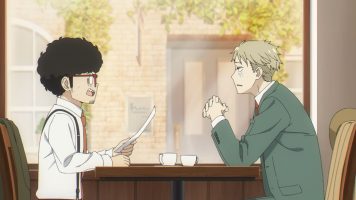 Thoughts/Review
Adapted from chapter 24 of volume 5, and omake short mission 2 from volume 4, Spy×Family 16 is another, faithful adaptation that does things almost perfectly. Almost.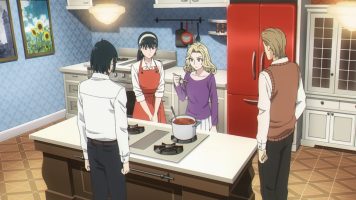 Yor's Cooking
While I admit that the tired old cooking gags in Spy×Family 16 were mostly funny, as I said in my manga review, I hope this doesn't continue forever. The fact that Yor is a hard worker, and did make one successful meal proves that she has the skills to do the needful. Otherwise, the running gag of Yor's terrible cooking will grow old with me.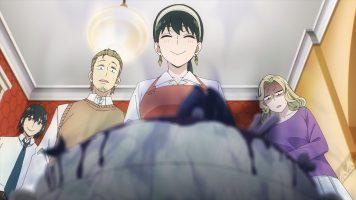 That aside, the elements that were funniest about this came from Yor's prep. Buying rope and a cactus plant (amongst other stuff) to make minestrone was funnier in the anime than the manga. Further, Yor's "butchery" of the potatoes, using a peeler, made me laugh out loud in the anime. Likewise, Yor's slicing up Camilla's cutting board while attempting to chop up some vegetables cracked me up way more in the anime than the manga.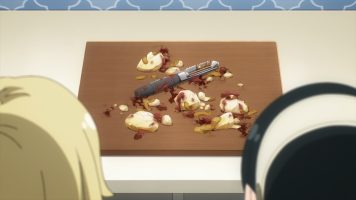 The one place the anime came up short was Yuri eating his sister's cooking. He's doing this eat-and-puke, which made me laugh in the manga 'cause I could "hear" the barfing. But the anime made little to no barfing noises. Seriously, if you are going to do vomit gags, you need the sounds of retching one's guts out! 😂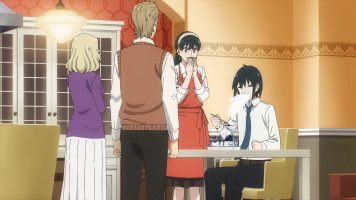 Franky Side Tale
I do like that the omake manga tales from Spy×Family are getting adapted. Spy×Family 16 gives us the tale of Franky's failures with women. One can already tell this is going to be a running gag in the series. For me, this kind of comedy doesn't really make me laugh.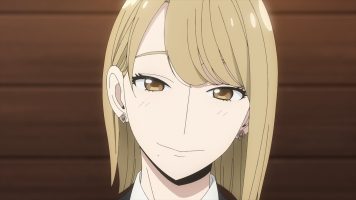 Yor's cooking failures are over the top, so there's some leeway for laughter. But someone failing at getting a girlfriend is just something I'm never going to find that funny. The only amusement I got was when Anya took pity on Franky. And the episode skipped out showing Anya and Yor at the park, though to be fair, it was only a single panel in the manga.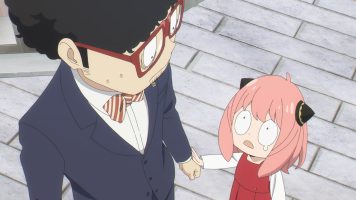 As an aside, I guess Twilight can officially state that he has Lupin-like skills when it comes to disguises. How he had a mask of Monica, I'll never know. 😅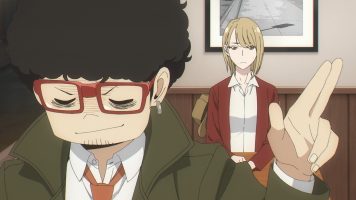 Final Thoughts and Conclusion
In the end, Spy×Family 16 was a very faithful adaptation to the source manga material. And outside of the vomit gags, the episode surpassed the manga in terms of humor.