Spy×Family 22
SPOILER Summary/Synopsis
Nightfall brings their mission brief to Twilight. They will enter an underground tennis tournament where the prize is a piece of art from the tournament organizer's collection. Their target is a painting that reportedly has clues to an important dossier. As such, Nightfall has entered them as a husband and wife duo. Nightfall crushes harder on her senpai when Twilight shows he has massive Tennis skills.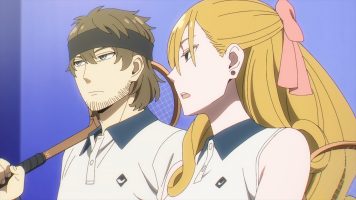 The duo defeat all of their opponents, despite the enhancements some of them used. The organizer's teen twin kids are there to face the spies in the final. However, Twilight and Nightfall's waiting room is gassed to put them into a drugged state. Further, the twins have technically advanced racquets and have rigged the court. As such, the spies lose the first match, but mentally prepare for the next round.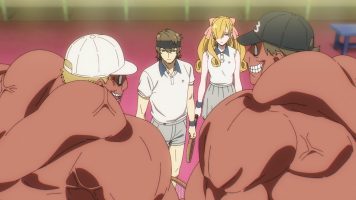 Thoughts/Review
Adapted from manga chapters 31 and 32, Spy×Family 22 gives us a deeper dive into the nutty mind of Nightfall as well as a wacky tennis tournament.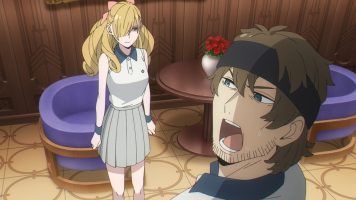 Notice Me, Senpai!
Tennis is the name of the game in Spy×Family 22. But lets face it, this isn't just cover for the spy mission. It is cover for Nightfall to try to get her senpai to notice her. And I gotta say, the anime adaptation was not only faithful to the source manga material, it was funnier. This in large part is due to SAKURA Ayane's portrayal of the lovesick Nightfall (Fiona). Her performance in switching from the professional Nightfall mode to the "notice me, Senpai!" internal monologues were hilarious.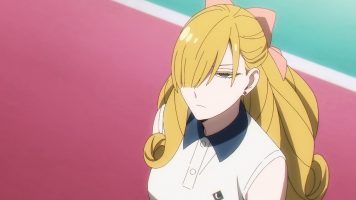 One thing I liked about Nightfall as a character is that externally, she never gives anything away. Even when she's in full "notice me, Senpai!" mode, she still acts the same…mostly She isn't distracted by her fantasies of replacing Yor and becoming Twilight's real wife. Indeed, her beat down of the doped up muscle team as well as her actions against the ex-professional players proved that. Her one weakness is one Twilight knows — she's too enthusiastic about the mission, to the point she ignored her own injuries to her racquet hand.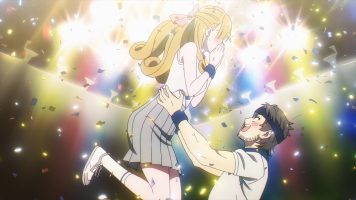 Still, I'm looking forward to more of Nightfall in the future.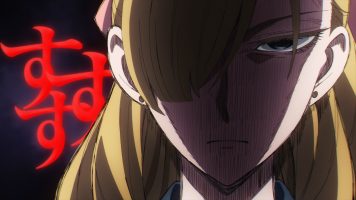 Final Thoughts and Conclusion
I'm so insanely behind, so let me wrap up my review of Spy×Family 22 with some final thoughts.
While Yor and Anya don't have much of a roll in this episode, I do like the plot elements for the Nightfall arc that are set forth here. One day, we'll get a proper payoff where Yor and Loid (Twilight) get married for real.
Weird that the anime adaptation decided to use the "on the nose" Phony as Nightfall and Twilight's cover family name. In the manga, this was Foney.
I was surprised at how fast the episode seemed to go. I was really disappointed when suddenly, the end credits started rolling.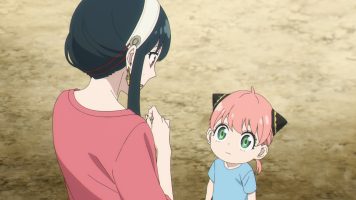 In the end, Spy×Family 22 was a lot of fun and funny to boot. And even though I've read the story from the manga, I'm looking forward to seeing the anime version.