Spy×Family 24
SPOILER Summary/Synopsis
Twilight discovers that Yor has a massive misunderstanding about his relationship with Fiona (Nightfall). In order to preserve his mission, he takes Yor out for drinks. She can't say what's really on her mind, so she gets drunk  and confronts Twilight. He thinks she's fallen for him. As such, he uses his training to woo her. However, she becomes so flustered, she kicks him in the chin, knocking him out.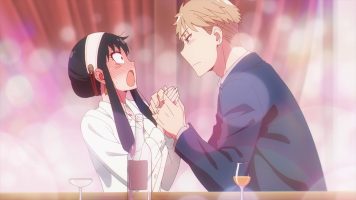 When he wakes, he finds his head resting on Yor's legs as she sings him a lullaby. Twilight is stunned by the fact that Yor was able to knock him out. Yor makes an apology. As such, Twilight opens up about his childhood and a mother he barely remembers, comforting him during the war. To that end, Twilight tells Yor that her experiences raising Yuri make her an excellent mother for Anya. Further, Anya feels safe with Yor. As such, Yor agrees to continue as Twilight's fake wife, though she remembers nothing the next day.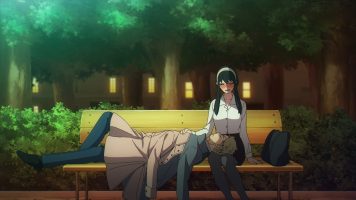 At school, Anya stalks Damian as part of her plan to get close to him. Becky thinks Anya is in love with Damian. Due to this, Becky invites Anya to go on a shopping trip with her. Becky rents out an entire mall and has Anya try on tons of outfits. Anya can't decide, so Becky tries on stuff to impress Loid (Twilight). They continue shopping at lots of other stores.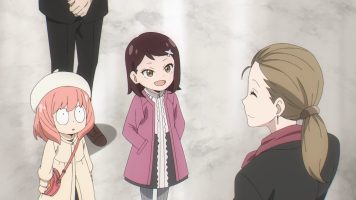 At tea, a worried Becky asks the exhausted Anya if she had fun. Anya perks up, saying she had so much fun shopping with a friend. Becky is cheered by this, so they continue shopping. Anya buys matching sheep keyrings for them, to remember the occasion. Becky hesitatingly accepts. Becky's attendant drives the sleeping pair home, happy that Becky has a friend.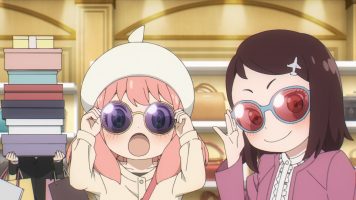 Thoughts/Review
There are a lot of lovely moments in Spy×Family 24, which is faithfully adapted from source manga chapters 35 and 36. Man, I love this series!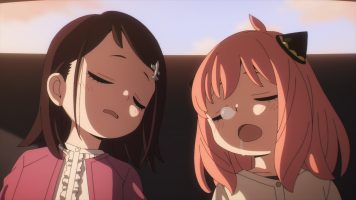 Yor x Twilight
We get some advancement in the relationship between Yor and Twilight in Spy×Family 24. Okay, it isn't much I admit, but some important things happened. First, Twilight's normal seduction/wooing stuff utterly failed. Instead, he got kicked in the chin. And while it seemed he wasn't phased by it, he was. He eventually fell unconscious. As he did, he began to wonder if Yor was causing him to lower his guard too much.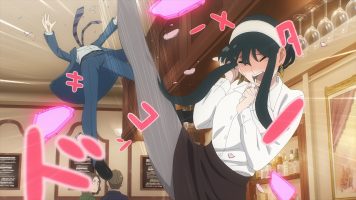 That's where the fun began for me. As smart as Twilight is, he's only ever played a role when it comes to relationships. He knows how to play the game, but the reality of falling in love hasn't happened to him. I like to think that the symbology of Twilight's dream of his mother is due to his feeling comfortable with Yor in a way he never has with another woman.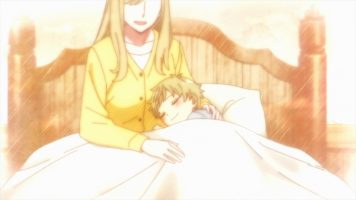 I really loved how he opened up with Yor about his childhood and his mother. Sure, part of this was to calm Yor's fears about  Fiona replacing her. But it also represents another aspect of how Twilight is comfortable with Yor. Man, the mind boggles at how awesome Twilight and Yor would be together as a spy/assassin duo. Hopefully, their relationship will continue to take steps forward.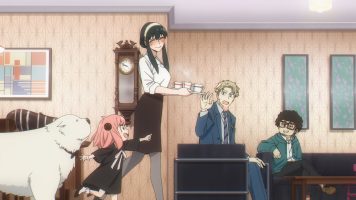 Best Friends
The second story of Spy×Family 24 dealt with Becky taking Anya shopping. While the setting was a Western mall within a large, Western department store building, the characters within may as well have been Japanese. Becky has always been addressed as "Ojousama", which is a unique thing for Japan. In the West, we don't have a special title for the daughter of a wealthy, important person. I realize the Japanese do this honorific as a literary device, but just once, I'd love for a Japanese anime set in the West to actually not be "Japan in a West setting."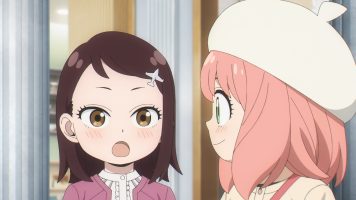 That aside, this was a fun little story that helped flesh out Becky as a character. From what little we saw, Becky is probably raised by her old, female butler, Martha. And until Becky met Anya, she had no friends despite her wealth. Becky had disdain for all others. So I imagine it has been a somewhat lonely life for Becky, much as Anya's life had been lonely. It helps to further explain how they became such good friends.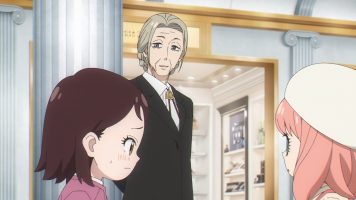 Finally, I'm glad that the anime adaptation is so faithful. I know it probably is more work for the animators, but they got in all of the clothes worn during the "fashion parade" part of the story.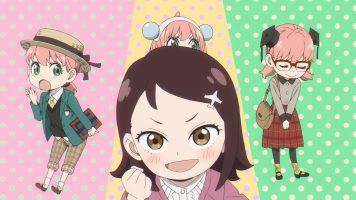 Final Thoughts and Conclusion
Let me wrap up my review of Spy×Family 24 with some final thoughts.
Becky's crush on Loid seems odd to me. Within the confines of the story, they haven't even hit puberty yet. And yet Becky is scheming on how she can steal Twilight from Yor. Odd, but whatever.
I screeched in earlier episodes about Crunchyroll adding profanities to the subtitles where none existed in the Japanese. Yet in this episode, Yor clearly says the "GD" profanity. Despite this, it wasn't displayed in the subtitles. And for the record, Viz did use it in the manga, though with drunken spelling, considering Yor's condition.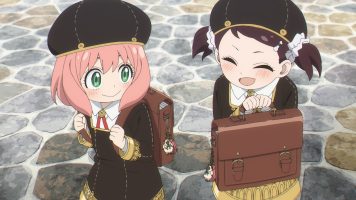 In the end, Spy×Family 24 gave us a bit of character background for Becky and Twilight. But there were plenty of laughs to be had as well. Man, I love this series!