Spy×Family 25
SPOILER Summary/Synopsis
With the Eden College Social Event coming, Twilight disguises himself as a teacher at Eden to see how he can manage to meet his target, Donovan Desmond. Meanwhile, Damian calls his older brother to try to arrange a meeting with their father. At school, Anya attempts to stalk Damian as part of Plan B, but gets called out. Anya hears Twilight's concerned thoughts and attempts to find him to assure him.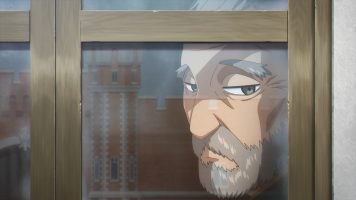 Meanwhile, Damian and his two friends go to wait for his father. He starts to chicken out, worrying Twilight. However, Anya confronts Damian about his fears. To cover her telepathy, she cites Damian scoring a 50 on a recent test. She says that she only scored 17 on the test, but despite how her father will react, she shows him anyway because she loves her dad. With that, Damian changes his mind and decides to wait for his father, cheering Twilight.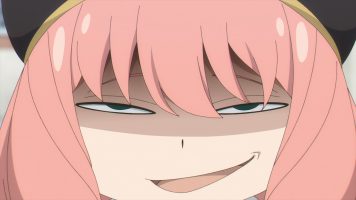 Anya vows to see Damian through, but then falls asleep. Becky has her brought home. Meanwhile, Twilight loses his teacher disguise to be his normal Loid persona. He has a replica of Anya's keychain made that Damian finds. That gives Twilight the excuse to talk to Damian and apologize for Anya punching him earlier.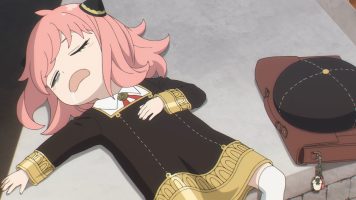 Donovan arrives, allowing Twilight to have a casual discussion. But Donovan doesn't reveal much, forcing Twilight to not push too hard. After he leaves, Donovan has a few words with Damian. Meanwhile, Twilight goes home to find Anya sleeping, mumbling how she's going to help him fight the boss.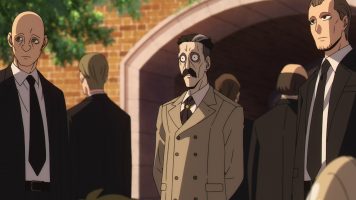 Thoughts/Review
And so Spy×Family 25 wraps up another cour (part of Season 1) of this excellent anime series. Faithfully adapted from source manga chapters 37 and 38, this season ends up in a good place. Fortunately, it does seem that there will be more coming in the future.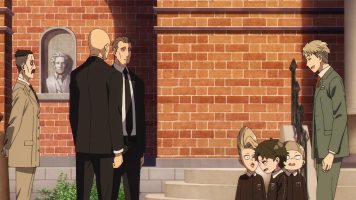 The Meeting!
From the start of this series, the goal of Twilight was to meet Donovan Desmond. And with  Spy×Family 25, that came to be. I liked how the story was crafted. Twilight goes through logical scenarios on how he could arrange to meet Donovan as if by coincidence. I laughed at how Anya managed to ensure Twilight got his opening, even though Anya forgot why she confronted Damian in the first place.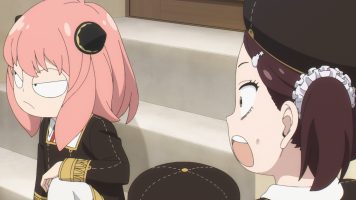 As to the meeting between Donovan and Twilight, I kept thinking, "Be careful of what you wish for. You just might get it." Twilight got the name Loid Forger known to Donovan. But Donovan is such an important in their society. I don't know what (or if) the manga has done to continue this thread. But I can see Twilight possibly regretting becoming known, even though it was for his job. Of course, I could be overthinking things.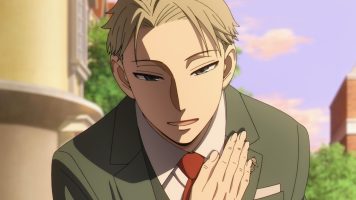 Still, it will be interesting to see where this goes in the future. But I felt that Twilight finally meeting his target was a good place to end this season of the anime.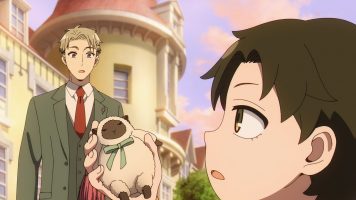 Final Thought and Conclusion
In the end, Spy×Family 25 had comical moments with Anya, and plot moments with Anya and Twilight. We recently got an announcement for season 2 and a movie in 2023, which is awesome. In the meantime, I'll write a season review and get a review of manga volume 8, which is amazing stuff!