Spy×Family 32
SPOILER Summary/Synopsis
Yor battles the killer Sickle-and-Chain Barnaby. She worries about the crowd, but is relieved when Anya provides her cover by calling her a circus lady. The crowd annoys Barnaby, but in a moment's hesitation, Yor is on him and defeats him, pretending it is part of an entertainment act. Anya returns to Loid while the lead assassin breaks into Olka's former cabin. His olfactory abilities allow him to discern the exact number of people who'd been there.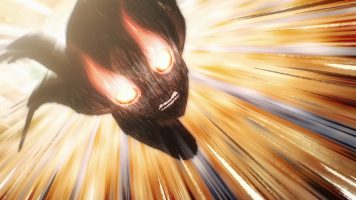 Loid takes a sleeping Anya to bed. Elsewhere, Yor gets her charges to their new cabin. Olka inquires as to why Zeb (her male companion) is putting his life on the line. He reminds her that as post-war kids, she gave a starving him black market bread for free. The director drops by to get a gun and to warn Yor to not get careless, lest they all die. While he patrols, Yor wonders why she is doing this line of work at all.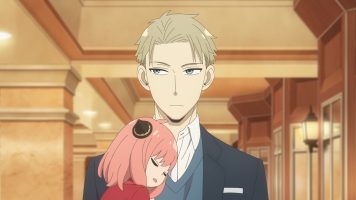 The next day, Loid ponders the difficulties in understanding Anya. For her part, Anya attempts to come up with a plan to ditch Loid to help Yor. However, she ends up getting caught up in having fun. That evening over dinner, Anya realizes she's worrying Loid. As such, she tells her papa that she misses her mama (Yor). It dawns on Loid that despite everything, Anya is still a small child.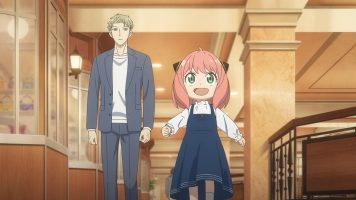 Elsewhere, the director calls Yor's room to tell her they are at the rendezvous site. Yor has Zeb and Olka don wigs. She heads out with them while the other assassins get word to prepare to intercept. Meanwhile, Loid takes Anya to the deck to watch a firework show.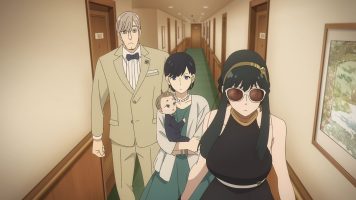 Thoughts/Review
One of the best anime adaptations continues to please with Spy×Family 32.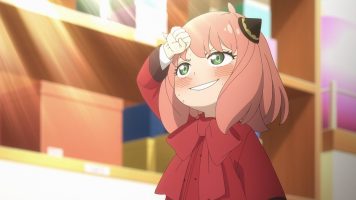 Modifications to the Source Material
Source manga chapters 48 (pages 9-23), 49, and 50 came together to create Spy×Family 32. As is normal for this franchise, there were no modifications of significance to the source material. That said, reading the anime's official English subtitles and Viz's official English adaptation does make one realize how different those things can be. I'm not sure if the difference is at the adaptation level (I'm guessing it is though), or if the anime team made slight dialog changes.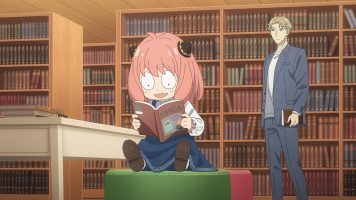 Most of the time, the anime adaptation can make a scene or element more clear than the source manga. However, I did note that the lead assassin's olfactory abilities weren't as clear in the anime as in the manga. In the anime, Olka's former room is dark, which is understandable. As such, we don't really get to see what the lead assassin is doing before making his analysis. In the source manga, we see a clear depiction of the man inhaling scents from the room. That said, this is a minor quibble.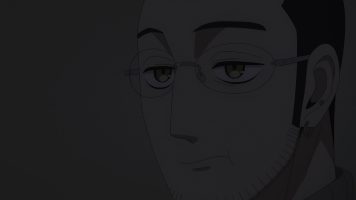 Yor's Journey
Not going to lie, but I loved watching Yor kicking arse in Spy×Family 32. She will always get a pass from me on the OP girl boss element. That said, what made Yor's story more interesting in the episode is the character development. In her fight with Barnaby, she noticed she wasn't fighting to her full ability. Seeing Anya didn't help initially, though Anya's cover and apparently not recognizing Yor did. In that brief moment, she had something to fight for — Anya as well as protecting the crowd.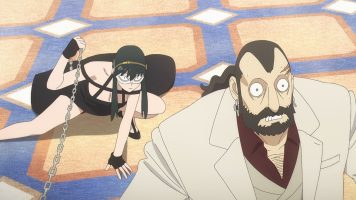 Later when she's keeping watch during the night, I liked Yor pondering her present situation. The fact that Loid and Anya come up in her mind as things to fight for touched me. Sure, Yor tries to put it out of her mind, but it is there. And it has been growing for some time now. Family means more to Yor than she realizes at this point. Now that Yuri no longer depends on her, Loid and Anya depending on her means something (especially Anya).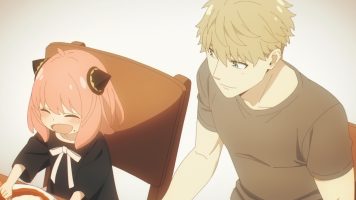 I'm looking forward to the day when all of these secrets in the Forger family are reveals. I really hope the manga continues with all three of them working as a unit. That would be cool indeed!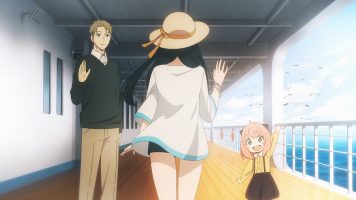 Anya's a Child
In the previous episode, I noted how childish Anya behaves despite her fears of losing her adoptive mama and papa. And yet in Spy×Family 32, we see Anya realize her actions are causing Loid to worry. I love how the story addresses that issue. Anya is a child, and so behaves like one most of the time. That's why despite her attempts to ditch her papa to help her mama on some wild adventure, she kept getting distracted in a way a child would. I really love that about the story and the franchise.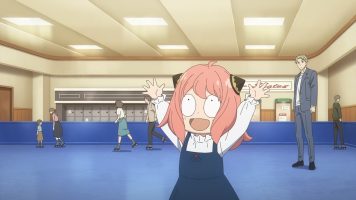 In addition, Anya is precocious, aided by her telepathy. To that end, she's able to think on her feet, such as when she provided Yor cover during her fight. When one thinks about it, Anya has a lot on her shoulders for such a young child. She knows Loid's identity as the notorious spy Twilight. At the same time, she knows Yor's identity as the master assassin, Thorn Princess. She has to keep them from learning about the other's secret as well as keeping her telepathy a secret. Here too, I like how the story handles things as it doesn't make Anya behave as an adult despite her precocious element.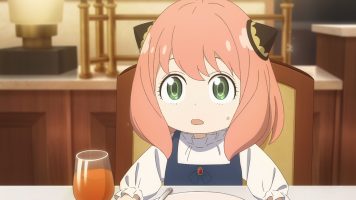 Finally, there's Loid's small journey. I guess at times, he forgets Anya is only a small child. So when dealing with her, he attempts to use the methods he uses for dealing with other adults. To that end, I enjoyed the moment when Anya stated missing Yor and how much she wanted to be with both of her adoptive parents. It was then that Loid truly realized that despite everything, Anya is only a kid.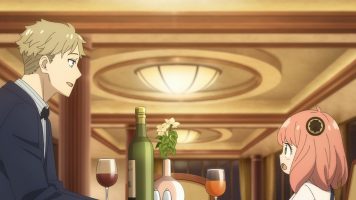 Final Thoughts and Conclusion
Gotta get things wrapped up, so here are some final thoughts on Spy×Family 32.
I laughed at Franky's 180º change of attitude toward Bond after meeting the cute woman in the park with a dog. I really do want Franky to get a girl at some point. I'm not fond of the "always a loser" trope.
Yor's boss is something else. I'd forgotten how he had to chastise Yor for making a mistake in the previous episode. Despite how good Yor is, she's not perfect. And I'm okay with that.
Olka's and Zeb's little backstory was a nice touch. One element lost in translation is that Zeb refers to Olka as "Ane-san", a term for older sister, but one that has the yakuza element. It can be a term to refer to a yakuza girl boss in literature (or a yanki girl), but it can also be used to refer to the wife of a yakuza boss. Further, I got the feeling that in the backstory, Olka is a bit older than Zeb, thus giving that "older sister" term more meaning to me.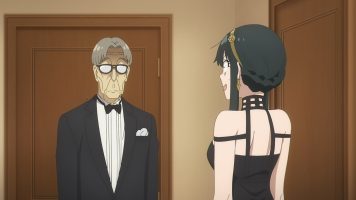 In the end, Spy×Family 32 is more of the goodness we've come to expect. There's comedy, action, adventure, and also poignant moments for main and minor characters alike. Good stuff!