Hi folks!  For this third series, I've opted to marathon the series and blog the results.  That's because I have about 20-volumes of manga that demand my attention, to say nothing of two anime DVD's that I escaped having to blog about ages ago since they weren't sent to me in time.
Tasogare Otome x Amnesia (aka: Dusk Maiden of Amnesia) was recommended to me on my Facebook page, so when I checked into it, I initially didn't think it would be something I'd like, but then I remembered Sayo from Negima! and thought, "What the heck — I'll watch it."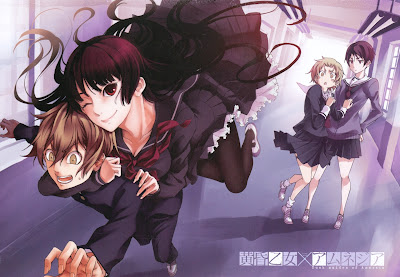 I figure I'll slip this one in after I finish A Certain Magical Index II, which I found time to watch during my recent Internet outage (as of this writing, I've seen the first five episodes).