CLAMP: The Hiatus Masters!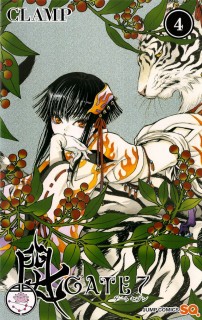 A couple of days ago, I reached into my stack of manga volumes that I've not blogged about, and I grabbed Gate 7 volume 4.  I thought I had read it, but in fact, I had not.  So I read it and started prepping for a blog entry (coming soon).  I then thought, "You know, I don't think I have volume 5 on my order list."
So I went out to find out when volume 5 would be coming out. To my great surprise, there was no volume 5 for Gate 7.  I was a bit surprised by this since I had remembered that Dark Horse had promised to publish new volumes immediately after they were published in Japan, an action that I rewarded Dark Horse with by purchasing the manga when it came out. Then I remembered a fan making comment on one of my posts here (or on my Facebook page or my Twitter feed) that alerted me to the fact that CLAMP are bringing Tsubasa back from the dead. I suddenly had a very bad feeling about all this.
I look online, including the folks scanlating Gate 7, and my bad feeling came to fruition. Somehow, I missed the announcement back in November 2013 that the manga is going on hiatus…indefinably. *_*
Gate 7 hadn't been a manga that had gripped me hard, but I found that volume 4 was making things more interesting. As things get interesting, I'm left hanging.  I'm not happy about this.
In my annoyance, I got to thinking about how often CLAMP puts titles on hiatus. Let's take a look.
X/1999 — This series started in May 1992 and was put on hiatus in March 2003, where it remains to this day.  Officially, it is because the content of the manga, dealing with a gruesome, violent world, including one where there are terrible earthquakes, apparently caused concerns. I rather doubt this series ever gets finished.
Clover — This series started in 1997 and was put on hiatus in 1999 when the magazine Amie shut down.  Supposedly, there are two more volumes of story to tell according to CLAMP, but no sign of that ever happening.
Legal Drug — This series started in 2000 and was put on hiatus in 2003 when the magazine Asuka went under.  The manga was relaunched in November 2011 under the new title, Drug & Drop.  However, I believe that Drug & Drop has been through a couple of short hiatuses since its launch.
xxxHOLiC — While this series did make it through to a completion, it was put on hiatus for a time.  Its sequel, xxxHOLiC Rei, was also put on hiatus for a few weeks, and it isn't even up to 40 chapters.
Gate 7 — CLAMP had this series on a brief hiatus in 2012, but this latest (2013) hiatus feels much more long term in nature, especially since CLAMP is moving ahead with a Tsubasa sequel. *_*
It wouldn't surprise me if some of their other titles also had weeks of hiatus in them as well, but at present, I'm just unaware of them.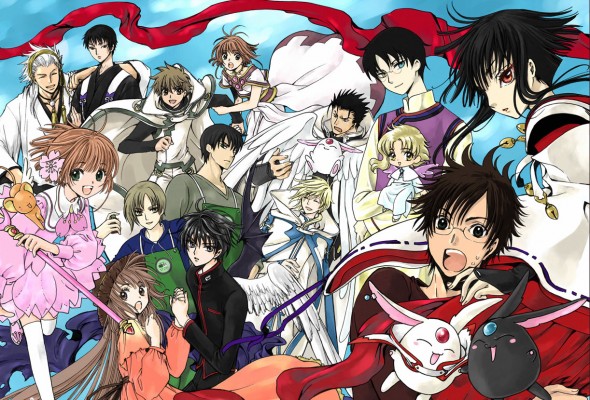 I realize that some of this was out of CLAMP's control, especially when it comes to a manga magazine going under.  If they didn't have the copyrights to that manga, they may have no choice and even if they do have the copyrights, those who've licensed them in Japan would likely try to tie up things legally so that CLAMP wouldn't be free to move their manga to another publication for completion.
Still, I think the reason this latest hiatus annoys me is partially because they are bringing Tsubasa back to life.  Tsubasa started as a light adventure manga, then it got boring, then it turned unexpectedly dark and interesting, then it morphed into a jumbled mess of senseless plot twists, causing destructive spillover to the partner manga xxxHOLiC , which would have been fine were it not linked at the hip with Tsubasa.
Seeing how xxxHOLiC Rei hasn't been that gripping (I should catch up, but I'm just not motivated to do so), and is a poor shadow of its predecessor, I can't imagine a Tsubasa sequel being anything different. In the meantime, I'm left without new Gate 7 material, and I'm thinking it will be years at best before anything new comes, assuming anything new comes at all.
Update (July 5): CLAMP puts xxxHOLiC Rei on hiatus. (source)  Well isn't that deliciously ironic since I just ranted about the Hiatus Masters putting titles on hiatus all the time. Thanks to O-chan for the alert. ^_^