Macross Delta 20
Macross Δ 20
マクロスΔ 20
SPOILER Summary/Synopsis: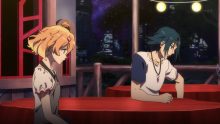 Chaos decides to experiment on Hayate and Freyja after expressing concerns about the effect Freya's singing has on him. Freyja is unable to sing. On Windermere, Keith becomes concerned about Roid's actions and the sudden change of doctors for King Heinz. Kaname catches Makina and Reina attempting to hack information on Mikumo. She agrees to help them infiltrate the hospital wing. Elsewhere, Mirage attempts to settle things between Freyja and Hayate, both of whom want to quit. Meanwhile, Makina and Reina get arrested while Kaname manages to get to where Mikumo is in a large, cylinder tank that's filled with liquid.
Thoughts/Review:
Macross Delta 20 didn't seem to do much in terms pushing the plot forward, but it did seem to set up things for the remaining episodes to come. Plus, buy Walküre music CDs.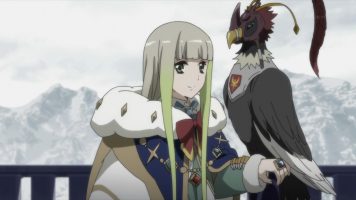 Roid seems to be playing the role of Grace O'Connor from Macross Frontier. During the flashback scene when Keith recalled meeting Roid, Roid's appearance immediately made me think of Grace.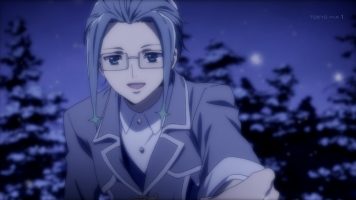 That being said, Keith seems to be joining the ranks of those questioning the actions of Roid.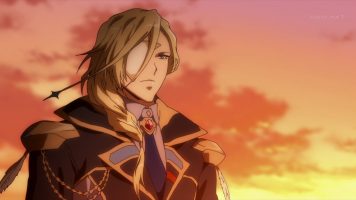 Sadly, Freyja is depressed and still unable to tell Hayate how she feels about him. I understand how she wouldn't want to cause Hayate any harm, thus her wanting to stop singing.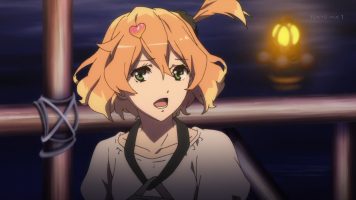 While Hayate is mostly clueless when it comes to Freyja being hopelessly in love with him, he does care about her enough to not want to kill her career either. But he's still a moron and just one of these awful main character types.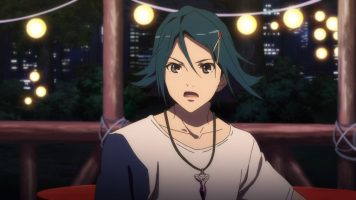 As for Mirage, I'm hoping her cloaked confession in attempting to get Hayate and Freyja to working together again is her getting out of this hideous, forced, love-triangle. I like Mirage, but her interest in Hayate makes no sense to me.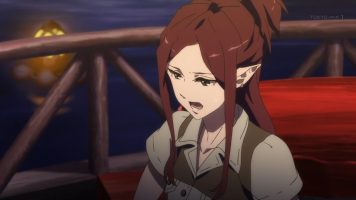 Assuming the unofficial English subtitles can be trusted, it is implied that Makina and/or Reina have been arrested for hacking before. That's somewhat interesting.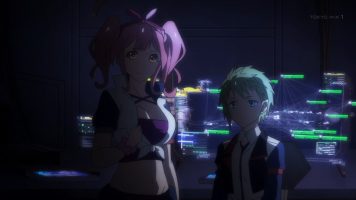 I'm not surprised that Kaname went along to help them find out what's happening with Mikumo. After all, Kaname is more than just an idol singer for Walküre. She's actively involved with coordinating stuff with Chaos and Delta Squad. So the fact that she's excluded from learning what is going on with Mikumo would understandably bother her.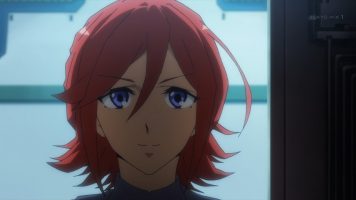 That still leaves the question of what Mikumo is. I'm not buying the android thing that was presented in an earlier episode. Not sure why they are keeping her in a liquid filled, cylinder tank though.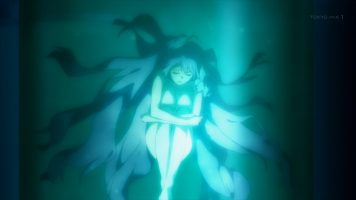 Finally, it really is difficult to tell a story when you are mandated to sell a product, in this case, music CDs. I just rolled my eyes at Kaname just HAVING to sing while racing to find Mikumo. Yeah, the excuse is that this would be in the vain hopes that Mikumo hears it and responds. However, when you are someplace you shouldn't be and desperate to avoid detection, you DON'T start singing like mad and tell everyone, "Hey! Here I am! Please arrest me too!" 🙄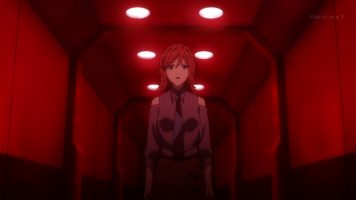 In the end, Macross Delta 20 doesn't feel like an episode of a series nearing its completion. It feels more like it is marking time and trying to set up things for some big ending that may or may not pay off. I predict a rushed ending.