Fruits Basket Zenpen — A Complete Anime Remake?
Fruits Basket is an amazing shoujo series. Both the original manga run and the anime adaptation that was subsequently made were very successful, not only in Japan, but in the U.S. as well. However, mangaka Takaya-sensei's displeasure with director Daichi-san's anime adaptation seemed to doom any chance of more Fruits Basket anime. However, it appears that may be about to change.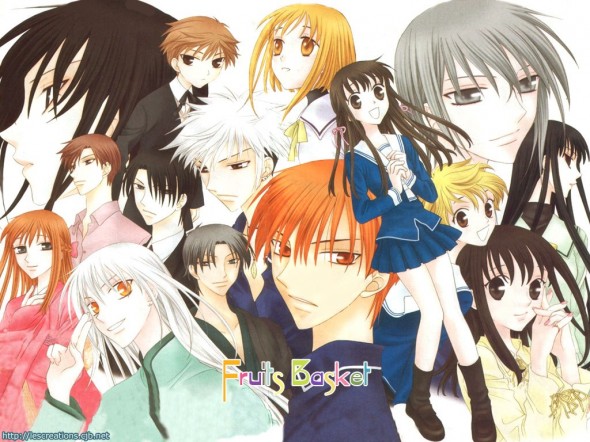 Fruits Basket Story
For those who don't know, Fruits Basket is the story of HONDA Tohru, an orphaned high school girl. With the recent passing of her mother, Tohru purchased a tent and set up camp on the powerful but mysterious Sohma family property. She's discovered and allowed to live with three male Sohma family members, two of whom are in the same grade as she. Tohru also discovers that various members of the Sohma family are afflicted with a zodiac curse, including the three guys she lives with.
As Tohru comes to know and love the various cursed Sohma members like they were her own family, she decides to find a way to lift this curse. At the same time, she has finally come to deal with the loss of her mother as well as her feelings for one of the Sohma males.
Fruits Basket History
The Fruits Basket manga was started in July of 1998. It was published in the shoujo manga magazine Hana to Yume. There were 23 manga volumes in the original run, which ended in November 2006. The manga was very popular in Japan as well as the U.S. Not only was it one of TokyoPop's biggest selling titles, it was the highest selling shoujo title in the U.S.
Studio Deen then produced a 26 episode anime adaptation that started in early July 2001. Here too, the anime proved very popular both in Japan and in the U.S. (Fruits Basket was one of FUNimation's best selling titles.) However, Takaya-sensei was very displeased with many of the decisions anime director DAICHI Akitaro made. (I wrote extensively on this back in 2007. There are spoilers there, so be warned.) As such, no sequel anime was scheduled. Further, Takaya-sensei reportedly stated that she would never allow any other of her manga titles to receive an anime adaptation.
New Fruits Basket Anime News
According to AnimeNewsNetwork, Hana to Yume's cover for volume 24 contains an announcement image, stating that Fruits Basket is getting a new anime adaptation. Further, the word "Zenpen" is attached to the announcement, indicating it will tell the full story. That would seem to indicate that the Fruits Basket manga will be getting a complete remake from the beginning.
Unfortunately, the link ANN provided isn't working. Hana to Yume may have taken it down for the moment. However, I was able to find an archived copy.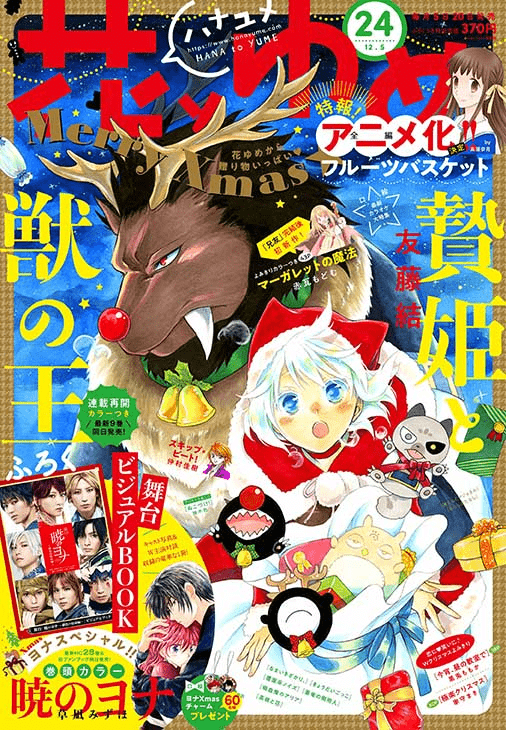 I suppose we'll have to wait for this volume of the magazine to get published to get more details.
What I'm Hoping For
The only way to fix the problems Daichi-san created in the first Fruits Basket adaptation is to start over from scratch. Hopefully, most of the Japanese seiyuu will return. Generally speaking, the Japanese tend to keep the same voice actors for various anime series. Naturally, there are exceptions to that rule, such as a seiyuu passing away or retiring. We'll see what happens.
More important than that is getting a proper anime adaption. One thing that frustrates me is when an anime adaptation goes off and does its own thing 'cause "reasons." There are several anime titles that I watched prior to reading the manga they were adapted from. Then I read the manga and found I didn't like the anime adaptation as much any more.
With Takaya-sensei giving approval to produce another Fruits Basket anime, I have to believe that she will make sure that the new anime faithfully follows her original tale in the manga.
Conclusion
I gotta say, I feel fairly hyped about this new anime adaptation for Fruits Basket. If you haven't read the manga, I highly encourage you to do so. This was the series that made me a fan of the Nibley Twins translations and adaptations.