TYPE-MOON Does "Tenchi Muyo! Ryo-ohki"
From time to time, I find something fun on my Twitter timeline. In this case, someone retweeted this from とい★DigitaReal.
武内崇と奈須きのこの天地無用イラストが出てきた pic.twitter.com/mOj0qruwOg

— とい★DigitaReal (@toi_let) November 24, 2019
For Fate/stay night fans, you'll recognize the artwork of TYPE-MOON's TAKEUCHI Takashi. He drew Washu, Ryoko, Mihoshi, Sasami, and Aeka in his own, unique style. I hate to say it, but if these were characters that appeared in Fate/Grand Order, I might have to go full kraken to get them. Someone (wishing to remain private) made this list of suggested classes.

That said, because I retweeted his tweet with a comment, とい★DigitaReal was gracious enough to let me know that the image came from the AIC Press Vol. 1 doujinshi. This doujin title was published in 2001, as I recall. (Someone can correct me if my memory isn't what it should be.)
Dirty Ramone came through with a full page scan, including text. (As an aside, if anyone can translate what's said, let me know in the comments.)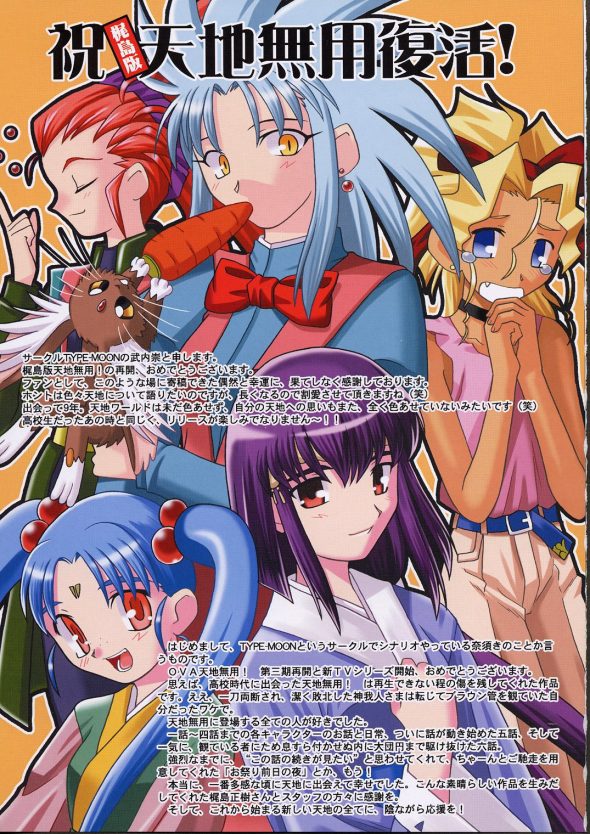 So even though this isn't something new, it was something I had not been aware of. And there's a good chance that some of you weren't aware of it either. As such, I'm sharing it with you all. 😄
As an aside, Kajishima-sensei, the creator of Tenchi Muyo! Ryo-ohki, also did some Fate/stay night artwork. This features Caster (Medea).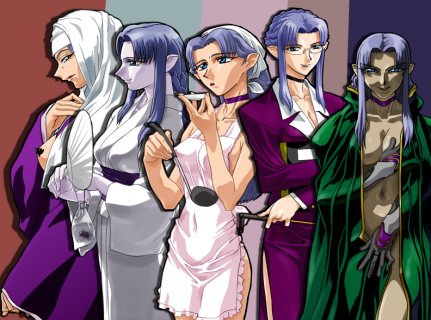 Thanks to everyone on Twitter for sharing the information with me! And a last second special shout out to Pablo Vallejo, who shared a look at his copy. If you are bored, you can follow me on Twitter as well. 😁